How to Freeze Eggs: Everything You Need to Know
Let's talk about how to freeze eggs today! For some of you, it may come as a surprise that you're able to freeze your extra eggs. Yes, you can actually keep them much longer than their use-by date. For others, you may have known this, but weren't sure how to properly do so.
When done right, your frozen eggs will have the same taste and texture that they had when you first bought them. However, I'll have to warn you, that you won't be able to enjoy your eggs sunny side up. But you can still enjoy them scrambled, in an omelet, or in almost any other recipe.
Related: Powdered Eggs Everything You Need to Know
How to Freeze Eggs: Everything You Need to Know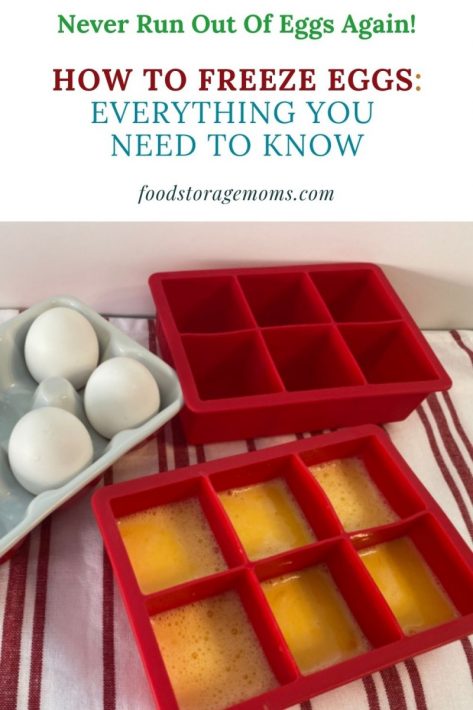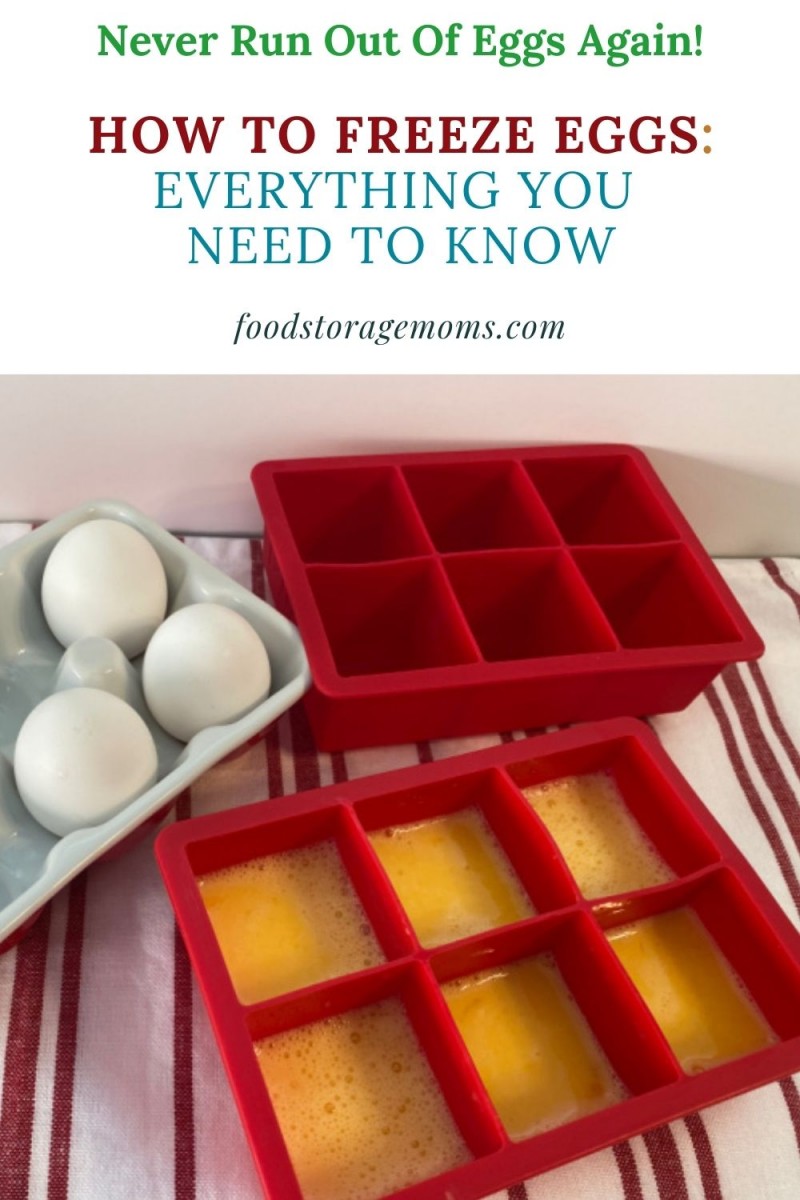 There may be a number of reasons why you'd want to freeze your eggs. Whether it's the recent quarantine and you're not shopping as often, or you've found an amazing deal on eggs, or you simply want to avoid the risk of running out when a particular recipe is calling for them.
Some people just don't use them up fast enough. Fortunately for you, it's very easy to freeze eggs and preserve them for a longer period of time. Here's how to freeze your eggs, along with other questions that you might have.
Benefits of Freezing Eggs
Some of these I've already pointed out, but freezing eggs gives you more flexibility in when and how to use your eggs. For starters, it saves you money when you find a great deal. It can also save you on prepping time when you already have them mixed.
Freezing eggs also gives you more space in your refrigerator, along with an extra supply so that you don't wind up one egg short.
Which Container Do I Use?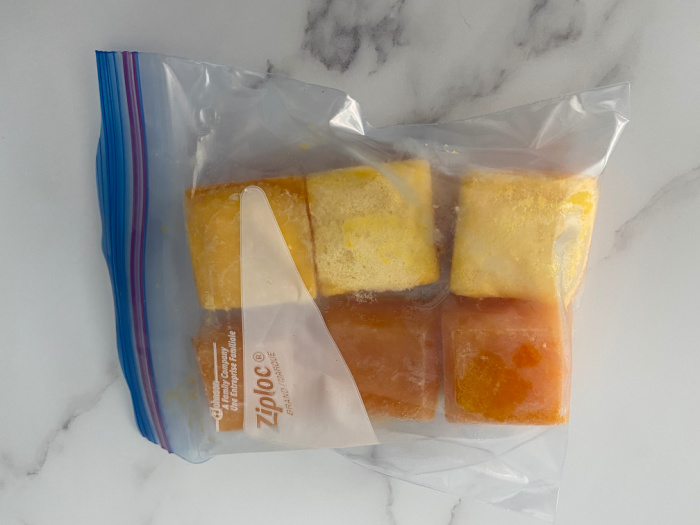 There are a number of different ways that you can store your frozen eggs. You can use a Ziploc freezer bag, sealable freezer containers, or even in an ice tray. It's really up to you which method you prefer to use when storing them.
Freezing Methods
I froze the whole egg, I rarely use just egg yolks or egg whites.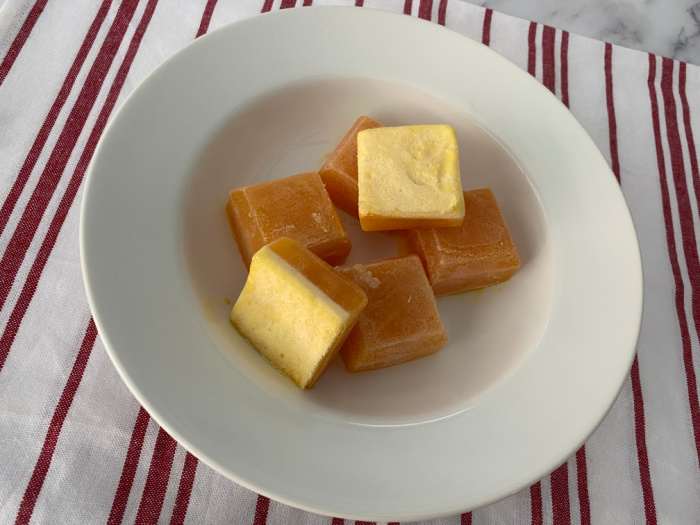 There's actually more than one way that you can freeze your eggs in a safe and proper way. Some people freeze the whole egg, while others prefer to freeze the yolk and the egg whites separately.
Freezing Whole Eggs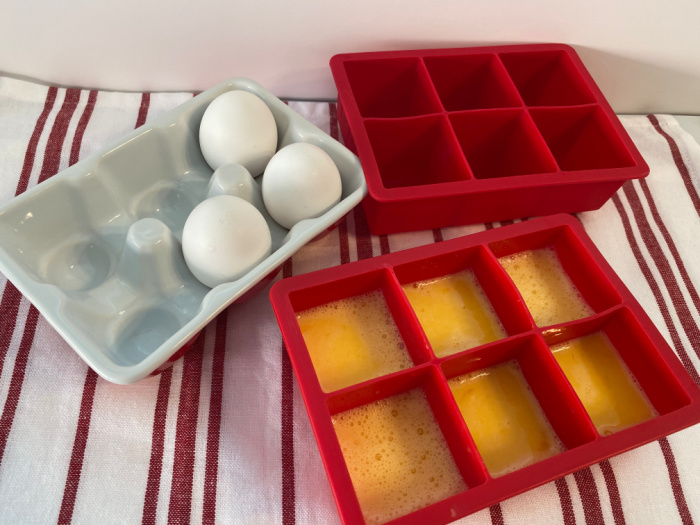 In order to properly freeze a whole egg, all you need to do is mix them gently in a mixing bowl and place them in a lightly-greased ice cube tray, or in a freezer-safe bag or container. If you're dealing with a lot of recipes that are only calling for an individual egg, you can just pull one egg from the container and put the rest back in the freezer. Be sure and use a vegetable spray when using silicone containers or ice trays.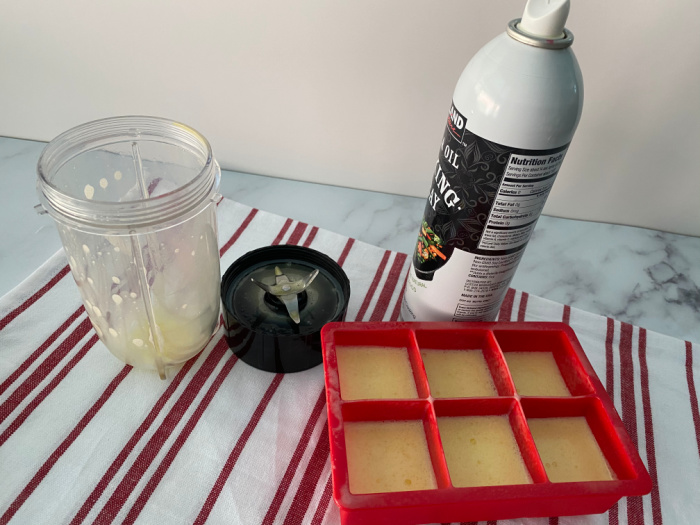 For me, it makes more sense to use an ice cube tray that can keep them separated. Once frozen, it's okay if you wish to move them to a single Ziploc bag or container to help with space. These are similar to the silicone containers I used: Silicone Containers
Freezing Egg Yolks
Freezing egg yolks and egg whites are also easy to do. It really only depends on how you plan on using them once they have thawed. Doing so can also give you more flexibility for certain recipes.
If you're cooking with them, all you need to do is add a pinch of salt in order to keep them from thickening while they're frozen.
If you're thinking about using your eggs for baking delicious desserts, just add 1 ½ teaspoons of sugar to each egg yolk and place them in an individual ice tray, or in a freezer-safe bag or container.
Freezing Egg Whites
Egg whites freeze well when you place each individual one in an ice cube tray. Once they've frozen separately, it's now okay to combine them into a freezer-safe container or bag.
Can You Freeze Hard-Boiled Eggs?
No, just to put it bluntly. Hard-boiled eggs can last in your refrigerator for up to one week but should not be stored in your freezer. If you do, you'll discover that the egg white becomes rather rubbery and the yolk itself becomes more powdery than an edible solid.
Thawing Your Eggs
It's rather simple to thaw your eggs. All you need to do is move them to your refrigerator where they will remain cool. Resist the temptation of thawing your eggs at room temperature.
Doing so can allow harmful bacteria to begin to grow. Just remember to label your bag of eggs ahead of time so that you know how many eggs that you used and any seasonings that you may have already put in them.
How Long Will They Last?
Chicken eggs will last in your freezer for up to a whole year. This makes them an important protein option and ingredient to have on hand, especially during an emergency. Eggs that have already been cooked will last in your freezer between 2 and 3 months.
Final Word
If you're still wondering whether you can freeze a whole egg in its shell, the answer is no. Doing so can cause the shell to crack and you'll have more of a mess to deal with. You'll also find out that freezing eggs this way can cause the yolk to become too syrupy and thick. The consistency in your recipes won't turn out the way you like it.
In what ways would you find it helpful in order to freeze and store your eggs for later use? What did you think about freezing eggs? Thanks for thinking of new ways to be prepared. May God bless this crazy world. Linda
Copyright Images: Eggs Fresh In A Basket AdobeStock_274753711 by Nitr