Make Your Own Honey Whipped Hand Cream
Do you have sore cracked heels, elbows, and dry skin? This honey-whipped homemade hand cream may help you! Here in Southern Utah the air is dry and makes my elbows, heels, and knuckles super dry and cracked. It works great for any dry area of your body. I have really dry skin and so I decided to do a little research on making my own hand and body cream.
I called a friend in California who has been making her own hand cream and soap products for many years. She gave me several tips to start with and then I ordered the products she suggested. There is really something amazing if you are thinking about making your own skincare products.
Dermatologist Samples
When I go to the dermatologist twice a year he typically hands out samples for us to try. Sometimes he has lip balm or hand cream. It's nice to be able to see which one works before you spend the money for a container that might not work, right?
One thing about this recipe is that it only has four ingredients. I love that we can choose the fragrance with our own essential oils. We all know some oils smell wonderful and others have a healing power to them. You get to choose the one you want to use.
Ingredients To Make Hand Cream
Raw Honey
Pure Vanilla Extract or Essential Oils
Kitchen Tools We Need
Double Boiler
Hand or Stand Mixer
Measuring Cups
Glass Containers for Storage (I used my 4-Ounce Mason Jars)
Ball White Lids (optional-easier to open and close)
Scale (optional)
What Is Organic Shea Butter?
If you are wondering what it is, you are not alone. I had to look online to read all about it. This is what I learned. It is one of the most versatile raw ingredients that can be used in making home skin products.
The brand of shea butter I purchased is made up of the finest nuts of the African Shea Tree ( Vitellaria Paradoxa). Shea butter is rich in Vitamins A, E, and F, according to the package. It also states it provides the skin with essential fatty acids and the nutrients to promote collagen production.
How To Make Hand Cream
1. Melt Coconut Oil and Shea Butter
I used a double boiler over medium heat to melt the coconut oil, shea butter, and honey together.
2. Place Mixture In Refrigerator To Solidify
After the mixture melts, place the pan in the refrigerator to solidify the ingredients. It takes about 4-5 hours and lots of patience. I kept checking it and it seemed like it took forever!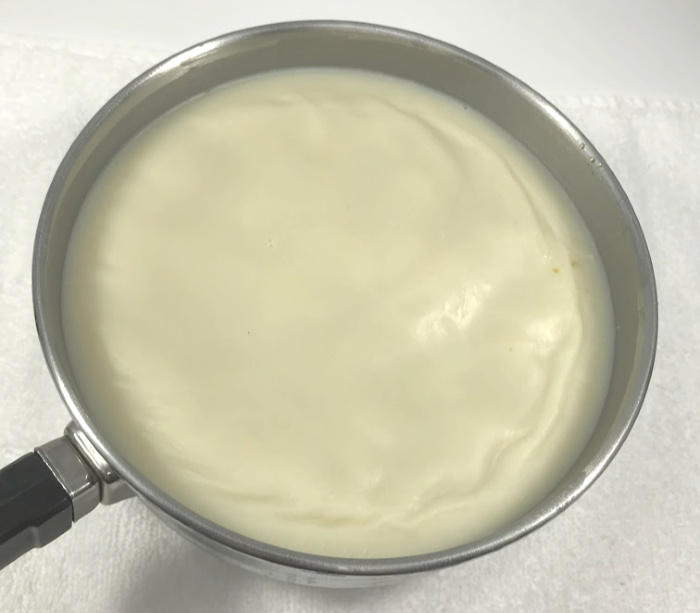 3. After It Solidifies Scoop It Into A Mixer Bowl
You will see the honey at the bottom of the pan, that's totally normal.
4. Use A Mixer To Whip The Hand Cream
I used my 6-quart Kitchen Aid to whip this mixture with the flat beater.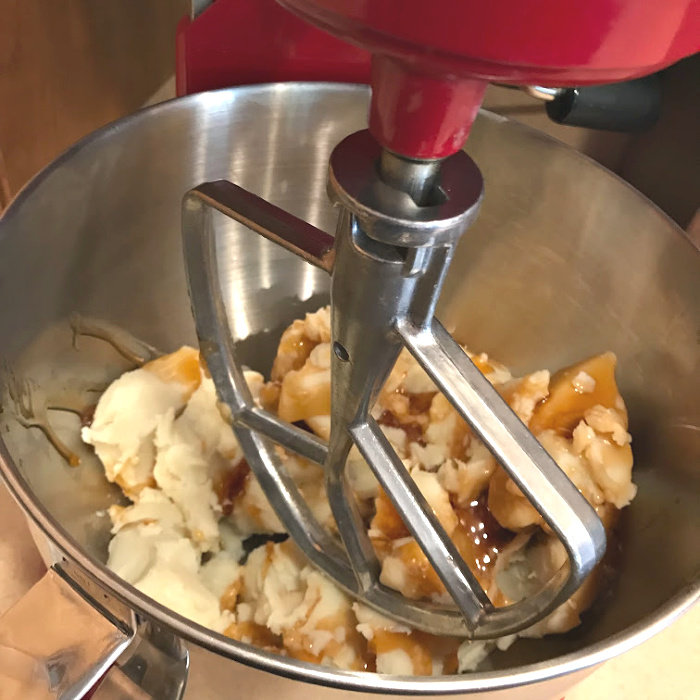 5. Whip The Hand Cream Until Fluffy-Add Vanilla or Essential Oils
It doesn't take very long to whip this hand cream! This is so easy to make and so fun! You can add essential oils when you open a new jar. If the temperature gets too warm in your home, place the jars in the refrigerator. Place a ribbon around them and share them with friends.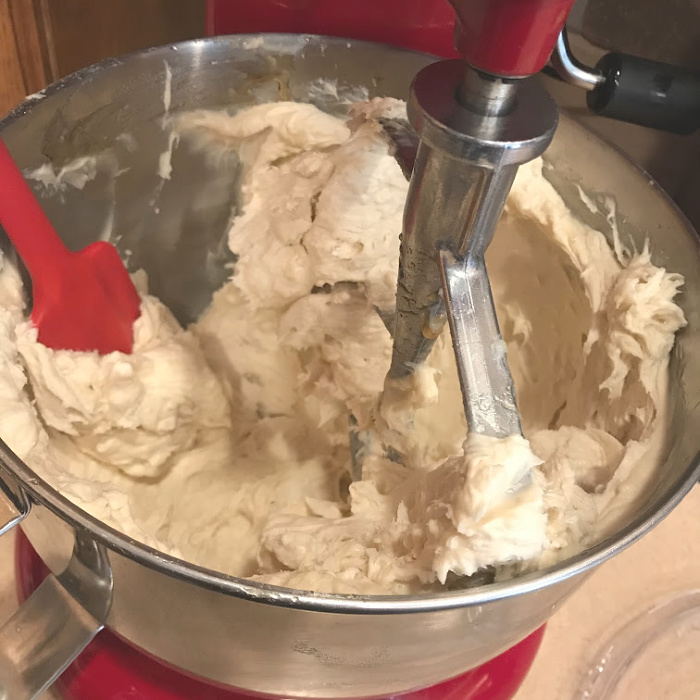 6. Place The Whipped Hand Cream In Glass Jars
This recipe will fill ten-1/2 pint mason jars. You can see I used the Ball White Lids listed above.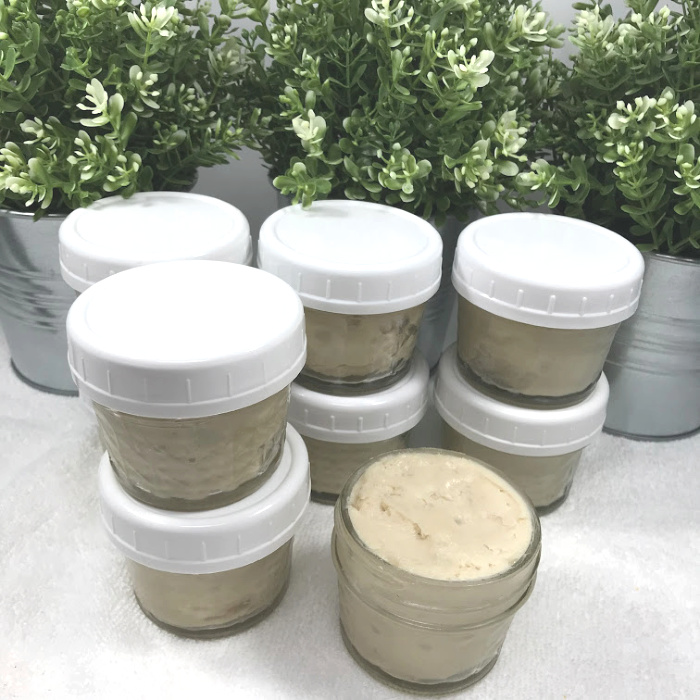 Honey-Whipped Hand Cream Recipe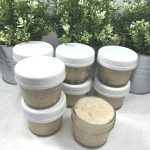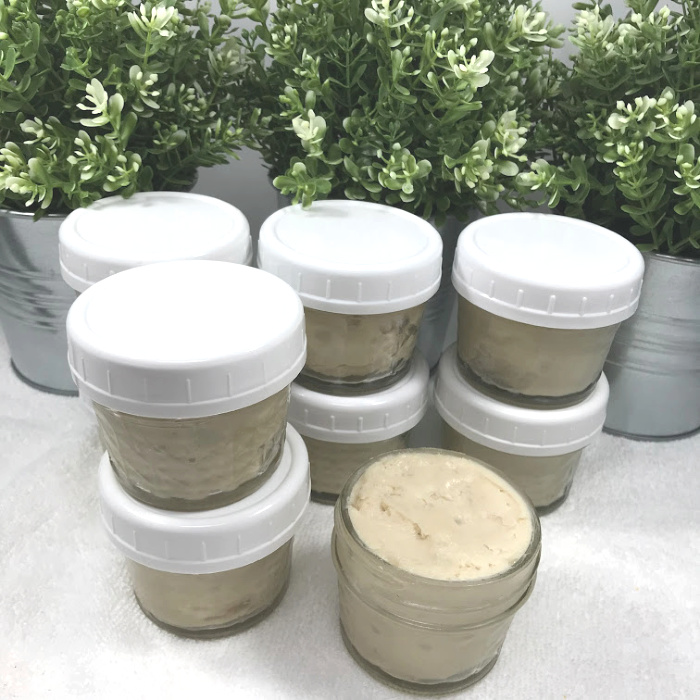 Honey Whipped Hand Cream by Food Storage Moms
Servings
:
10
4-ounce jars
Ingredients
16

-ounces

Organic Extra Virgin Coconut Oil

16

-ounces

Organic Unrefined Shea Butter

3/4

cup

Raw Honey

3

tablespoons

Organic Pure Vanilla Extract

Essential Oils (optional)
Instructions
Combine the coconut oil, shea butter, and honey in a double boiler. Melt over medium heat, stirring constantly. Depending on your stove it may take 10-20 minutes to totally melt the ingredients. After it melts, remove from heat and place in the refrigerator to solidify the mixture. It will take about 4-5 hours. Once the mixture is ready, scoop pieces into your stand mixer bowl. I used my Kitchen Aid flat beater attachment to "whip" the mixture. You can use a heavy-duty hand mixer if desired. Now, add the vanilla, and or essential oils of choice. This recipe will fill ten-4-ounce mason jars. Place a lid on and screw tight. Place jars in the refrigerator, if desired.
Final Word
Here is one more way to be prepared for the unexpected. We can sell or barter this hand cream when needed. Please keep prepping and storing what you will eat. May God bless this world, Linda