Power Outage Kit-What You Need
Today, we must talk about a power outage kit and what you need. Have you ever been left in the dark after a power outage, for an extended period of time? Having stripped away your everyday luxuries that we take for granted, for a number of days is almost torture.
If you haven't, trust me on this one, it's not a very pleasant experience. While you can't control your circumstances, you can make the situation a little more bearable. Putting together a power outage kit is easier than you may think.
Please be prepared to pass the time when the power is out. Please stock up on batteries, and games to play.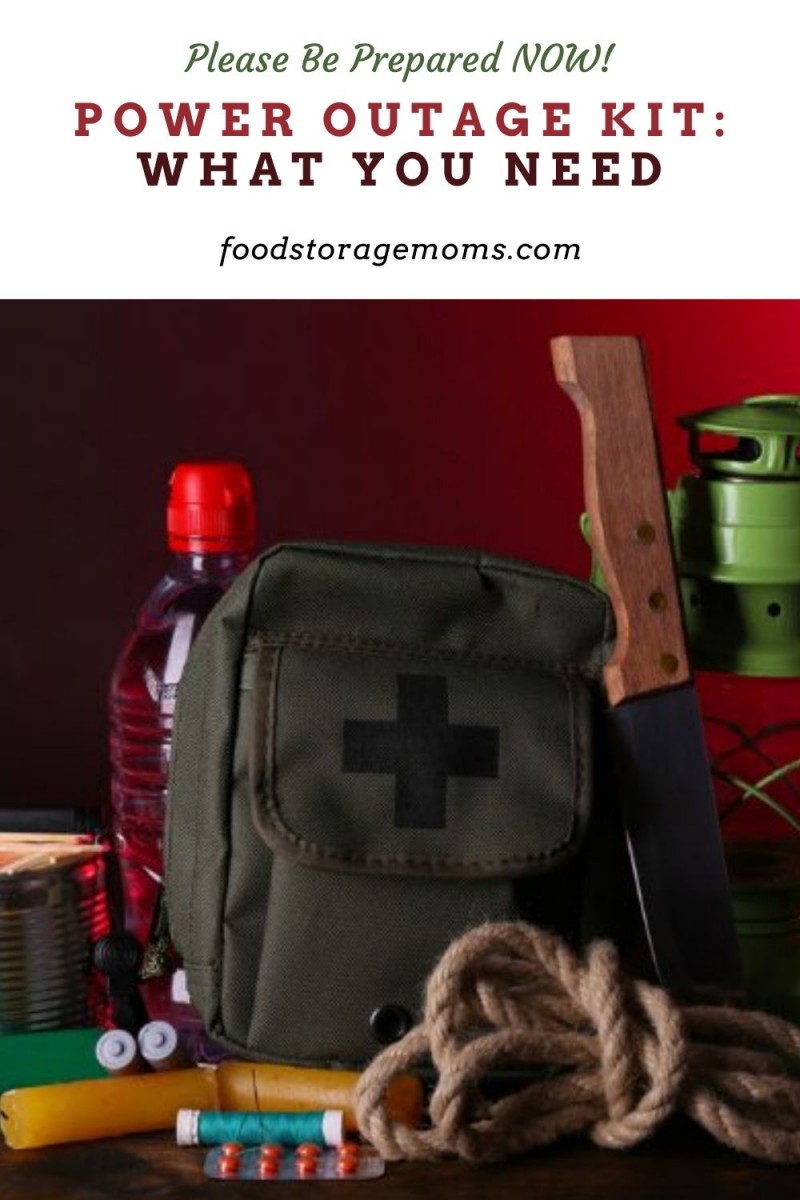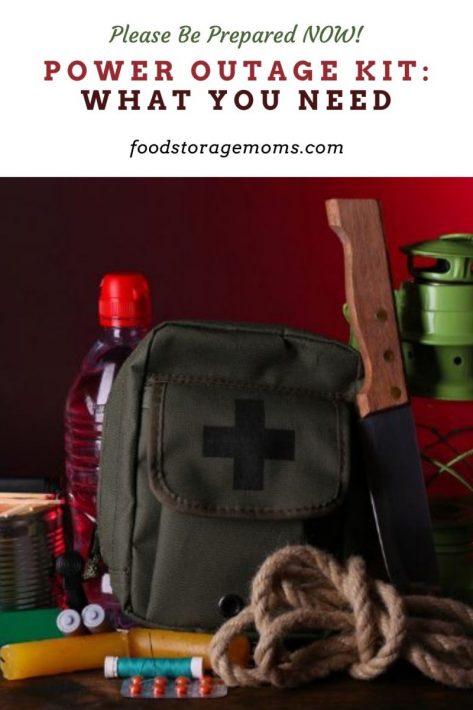 How to Put Together a Power Outage Kit
How about considering putting together a power outage kit that will help you manage your situation better, instead of being left miserable in an unfortunate circumstance?
While there are already power outage kits out there, you can gather together a kit that you've personally customized, in case of emergencies that may leave you in the dark.
Take a look at our list of things you will need, for when the next time your power stays off.

Before we take a look at this exhaustive list, keep in mind that you need to keep everything in the same vicinity. Having these items and tools scattered all throughout your home during an emergency will do you no good.
To help solve this problem, consider purchasing a large storage box that can hold a majority of your essentials.

First-Aid Kit
Having a first-aid kit on hand at all times is never a bad way to go. You never know when an accident will happen, and you don't want to be left with a head injury after a severe storm and not have the right aid to patch you back up.
Sanitation Items
Getting sick during a power outage is about the last thing you need to be dealing with. Keep hand sanitizers on supply, to keep yourself from catching any unwanted bacteria and germs.
Flashlights and Batteries
About the first thing, you want to reach for after a power outage is some form of light. Have several flashlights and extra batteries on hand for such emergencies.
Multi-Tool
Having a multi-tool on hand can keep you from scrambling to find a can opener or scissors in the dark. This tool is great and helpful to have even in non-threatening weather situations.
Headlamp
If you need your hands free while doing an important task, considering getting a headlamp that will light up the direction you need lit up the most.
Camping Lanterns
Camping lamps don't just work great while you're in the outdoors, but also for emergencies such as a power outage. Having several camping lanterns all stationed throughout your home will be extremely useful.
Portable Fan
When the power goes out in the summertime, say goodbye to the comfort of your ac unit. Try to beat the heat with these great portable fans that can try and help cool you down.
Box of Matches and a Lighter
If you have an electric stove, how do you plan on lighting a fire to cook your food? Unless you plan on eating granola bars and tapioca pudding the entire time, be sure to have plenty of matches and lighters on hand.
Camping Stove
If you've ever been camping and used a camping stove before, you know how it would come in handy during a power outage. Typically they have one to do burners and can boil water for coffee or cook your next meal just as effectively as a normal stove.
Plenty of Spring Water
Most people drink on average, around a gallon of water a day to stay hydrated. While your tap water might work for a little while, you're going to need something else to fall back on.
Make sure to stock up on bottled or gallon spring water to prevent yourself from being left without water. Be sure to rotate out your stock out every year to ensure safe drinking water for when the blackout takes place.
Please stock four-gallons of water per person per day to have enough water for drinking, cooking, spit baths, and for washing your underwear. You'll thank me later, I promise.
Non-Perishable Foods
If you're stuck in a situation where your refrigerated foods have spoiled from being left without power for several days, what are you going to do? Having a stockpile of non-perishable foods such as canned foods will get you through.
Can Opener
A can opener is also another tool to keep on hand for surviving a power outage. How else do you plan on opening your canned foods? Don't forget you want a manual can opener.
Sleeping Bags
Heaven forbid that the power might go out during the winter, but if it does, have several sleeping bags to keep you comfortable during the night.
Warm Clothing
It's also not a bad idea to have extra warm clothing stored up in an airtight, waterproof container. If your home is hit by a flood or hurricane, you might not have other dry clothing options.
Emergency Radio
An emergency radio is also a great item to have on hand. Having the power cut off and you are cut off from the outside world, you can leave you without important information.
Coolers and Ice
Have several coolers and ice prepared beforehand, to help keep your perishable foods cool, long after your refrigerator has thawed out. Refrigerators and freezers don't come in handy during a power outage.
Portable Charger
Living in a technological world without any way of charging your phone or electronics is an end of the world scenario in and of itself. Don't be caught with a dead phone.
There are several portable chargers and power banks that will charge your devices. Make sure you have a battery-operated charger for your cell phone.
750 Power Watt Inverter
If you're needing more charge to keep all your devices up and running, get a 750 power watt inverter. It's also useful in having around to jump the battery in your vehicle.
Portable Generator
A generator that's able to keep your refrigerator and other appliances will be a huge money saver during a power outage. They are expensive but for some people, they are truly a lifesaver.
Please keep in mind you can use solar generators in the house or in tents. You may have seen this post on using solar power to power nebulizers and a CPAP.
Never bring a gas generator into your home, as it would dangerously expel carbon-monoxide into your home. (Be sure to read the safety tips in the manual).
Final Word
The next time that a power outage happens in your home, will you be better prepared? At this point, there's really no reason that you shouldn't be. What other items would be helpful to have on hand when the lights go out for a long period of time? Thanks for being prepared for the unexpected. May God bless this word, Linda