Peanut Butter: Why I Store It
Peanut butter is a vital ingredient to have at home. While you may have it sitting in the pantry without paying much attention to it, peanut butter can come in handy at times when you need something flavorful and full of protein.
Mark reminded me of a famous man, George Washington Carver, who was often called the "Peanut Man." He grew up in the South and went from an enslaved person to one who earned his doctorate and became well known throughout the world. Although he is known for developing over 300 products from the peanut plant, he also was an inventor and helped the economically starved southern states through some tough times. You can learn about his peanut products by visiting Tuskegee University's website.
Storing peanut butter is a must in my household. I like to stock up on it while it's on sale and then keep it in the pantry until I'm ready to use it.
There are a few good reasons to store it. If you're not sure why you should have this kitchen staple at home, continue reading to learn more. In case you missed this post, The Best Peanut Butter Bar Recipe
It Has a Long Shelf Life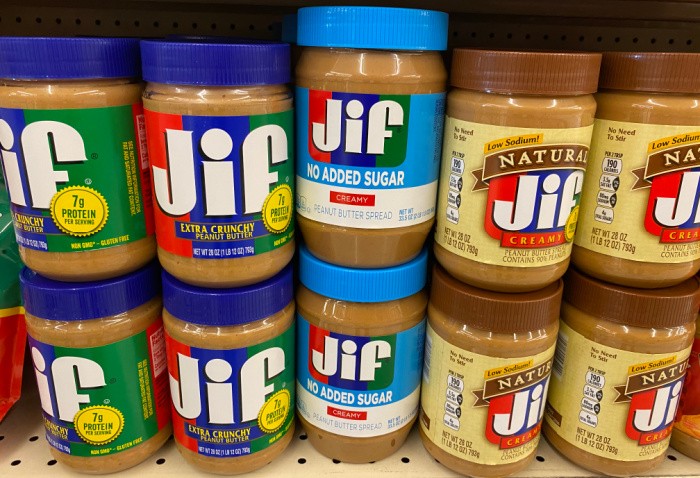 When it's not opened, you can keep your peanut butter in the pantry for nearly a year before you'd need to open it and use it. The shelf life isn't as long when you open it, giving you about three months to finish using it. However, it's still a longer shelf life compared to many other foods once they've been opened.
Because it's in an airtight container with a seal and lid attached, you can keep your peanut butter fresh for more extended periods. I know that I can stock up on peanut butter, place it in the cabinet, and leave it there until we need to open a new one.
In my household, we run through peanut butter like nobody's business because everyone enjoys it. But with just the two of us, we buy small jars, I can't eat rancid peanut butter, no way.
It's an Excellent Source of Protein
While peanut butter tastes great, there is more to it than its great flavor. One thing you might like about peanut butter is that it's an excellent source of protein. If you don't eat meat, it's important to get your protein from other sources, such as peanut butter.
Even if you eat meat, you may still want to increase your protein intake by consuming a bit of peanut butter each day. With enough protein, you can feel energized throughout the day without necessarily needing to rely solely on caffeine to keep you up and alert.
It Contains Antioxidants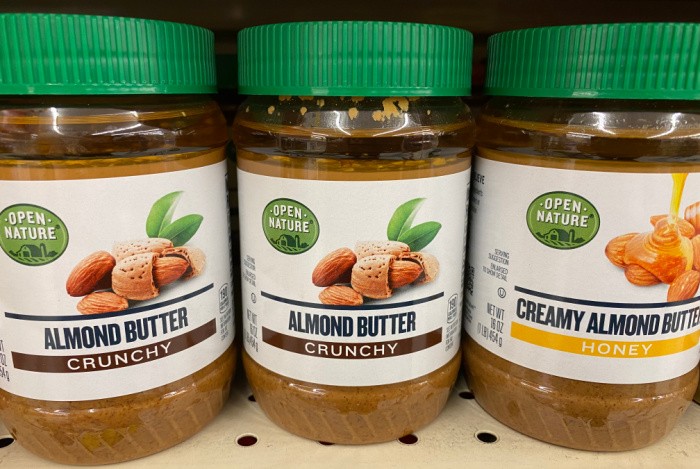 Although this post is about peanut butter, I wanted to add the picture above as a reminder that almond butter is a similar product with many uses and benefits, including beneficial nutrients galore. Give it a try, if you haven't used it before. You'll find it's a great addition to your pantry inventory.
Many people don't realize that peanut butter contains antioxidants that are good for the body. Consuming foods that contain antioxidants is good for your heart health. It can improve the condition of your heart and help to prevent severe conditions, including heart attack and the development of heart disease.
While it's good for the heart, the antioxidants in peanut butter may also prevent different forms of cancer from developing. Who knew that peanut butter could be so beneficial to your health?
Now that you know it's an excellent source of protein and antioxidants, you may look forward to buying more of it.
There Are Different Variations Available
Peanut butter comes in different variations, giving you plenty of opportunities to find your favorite kind. While the simplest options are creamy or crunchy, other versions contain things like white chocolate chips, cinnamon, and even raisins.
It's easier to find impressive peanut butter varieties now than ever before. So, if you want peanut butter with a touch of honey or peanut butter that also has a cinnamon and raisin touch to it, you can find what you're looking for at the grocery store or online.
You Can Do a Lot With Peanut Butter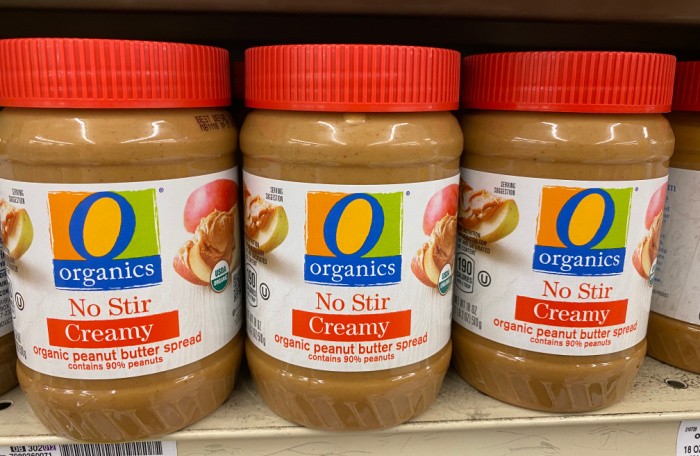 Peanut butter is such a great ingredient to have at home because you can do so much with it. It's not uncommon for me to grab a spoonful of it and eat it just like that because it tastes fantastic that way, but that isn't the only thing you can do with peanut butter when you want to eat it.
There are many ways to get creative with it, using it as an ingredient to add flavor, protein, antioxidants, and nutrients to your meal.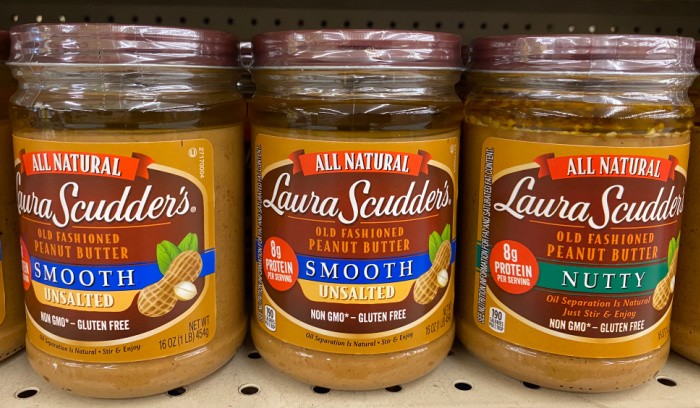 Sandwiches
Make all kinds of sandwiches with peanut butter. You can spread peanut butter on one side of the bread and then add jam or jelly to the other side to prepare traditional peanut butter and jam or jelly sandwiches. However, peanut butter also tastes excellent with other spreads, including marshmallow fluff, honey, or Nutella hazelnut spread. It all depends on what you like to eat with your peanut butter. Most importantly, you can switch it up and always make something new and different using peanut butter.
Crackers
Spread peanut butter on crackers for a quick and delicious snack. Peanut butter goes great on all kinds of crackers, including buttery Ritz crackers, soda crackers, and even saltines. So no matter what you have at home, you can spread your peanut butter on top and enjoy a quick, easy, and delicious meal.
Cookies
Did you know that you can even make cookies with peanut butter? You can combine a tablespoon or two of peanut butter with flour, sugar, and other ingredients to prepare the most delicious peanut butter cookies you've ever tasted.
And, if you don't feel like baking cookies, you can prepare no-bake cookies using peanut butter, oats, chocolate, honey, and a few other ingredients. The no-bake cookies are an excellent source of protein, so you can eat them as a pick-me-up in the middle of the day when you need a bit of extra energy.
These aren't the only things you can do with peanut butter. Some people like to spread it on English muffins, some like to use it as a spread for apple slices, and others like using it in some of their favorite baked goods, including banana bread with chocolate and peanut butter. You can find hundreds of recipes containing peanut butter as an essential ingredient.
Mice & Rat Bait
Ray reminded me about using peanut butter for catching mice and rats, how did I forget that one!?! These are the Mouse Traps I use and Rat Traps (we get desert rats)?!
What is the Shelf Life of Opened and Unopened Jars?
Here's the deal, peanuts, and most nuts are oily and will become rancid very quickly sitting on your pantry shelf. This is why I always recommend storing nuts of any kind in your freezer. Therefore, I recommend looking at the brand of peanut butter or almond butter you purchase and look at the "best if used by this date".
Now, this doesn't mean the next day you will need to toss that jar in the trash. Of course, it doesn't. But a year later, I would question the quality of the peanut butter. If the jars are open, I would eat the product within 2-3 months. Almond butter will depend on the brand.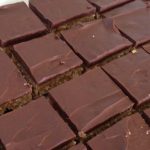 Peanut Butter Bar Recipe
Ingredients
1-1/2

cups

butter

softened

1

cup

sugar

2

cups

brown sugar

2

eggs

2/3

cup

peanut butter

1-1/2

teaspoons

baking soda

1

teaspoon

salt

3

cups

flour

4

cups

oatmeal

1

tablespoon

vanilla

2-3

cups

chocolate chips

sweet chocolate or semi-sweet These will be sprinkled and spread over the cooked pan of peanut butter bars, so set these aside.
Instructions
Preheat the oven to 350 degrees. Grease a large cookie sheet (12-inch by 16-inches). Cream the butter, white sugar, and brown sugar, then add the eggs and continue to cream the mixture. Add the rest of the ingredients (except the chocolate chips) and blend until smooth. Spread the peanut butter mixture onto the greased cooked cookie and bake for 10 minutes. After baking, turn the oven OFF and quickly sprinkle the chocolate chips over the bars and return the pan to the oven to melt the chocolate. After 2 minutes remove the pan again and smooth the chocolate chips evenly across the peanut butter bars. Let them set up overnight before cutting, preferably. You can also place the pan in the refrigerator to set the mixture quicker after letting it cool for a few minutes. Once the chocolate chips and the peanut butter bars are set, you can cut them into squares.
Final Word
In my household, peanut butter is a staple. None of us have an allergic reaction to peanut butter, so we make sure to eat it as often as possible. Not only is it nutritious, but it's also a great source of protein that is easy to use to make different meals.
If you're not storing peanut butter, you should consider it. You can buy containers of peanut butter while they're on sale to save money and then keep the containers in your pantry until you're ready to use them. May God Bless this world, Linda