Are You Prepared For The Unexpected?
Are you prepared for the unexpected? I have a giveaway going on today for my book! I am hoping by now all of my readers realize I was asked to write a book called Prepare Your Family For Survival. Page Street Publishing was so great to work with. My publisher, Will Kiester, editors, Sarah Monroe and Claire Kowalchik were amazing to work with as they guided me through the process of writing a book. I had never planned on writing a book, to tell you the truth. My goal with my blog was to teach the world to be prepared for the unexpected. It is not a doomsday blog or a doomsday book.
It's a family-friendly book packed with information everyone in the world needs to learn beforehand if a disaster or unforeseen emergency occurs. My book goes into a lot more detail than anything I have written on my blog. I think having the paperback hardcover copy is critical if the power goes out, your water supply becomes contaminated, and more. I would love to have you sit down with your family and review a few chapters a month. Knowledge is everything when it comes to being prepared.
Are You Prepared?
My friend sent me some pictures of her darling grandson reading my book at a family activity and I asked her if I could share the pictures on my post today. Does this picture just melt your heart, or what? My book is family-friendly and yet teaches the world to be prepared in every way. Just a note, I purposely did not include anything about weapons in my book. I believe that is a personal thing and I wanted my book to be one that could be used to teach emergency preparedness at companies, church groups, or in family settings.
The book first appeared on bookshelves last December. Many of my friends and neighbors pre-ordered the book so they could have it ready as Christmas gifts for their families. It has been used as a manual in various Emergency Preparedness classes and seminars. I hope you win the book, but if not, please check it out, you'll be glad you did and it may prompt you to purchase one.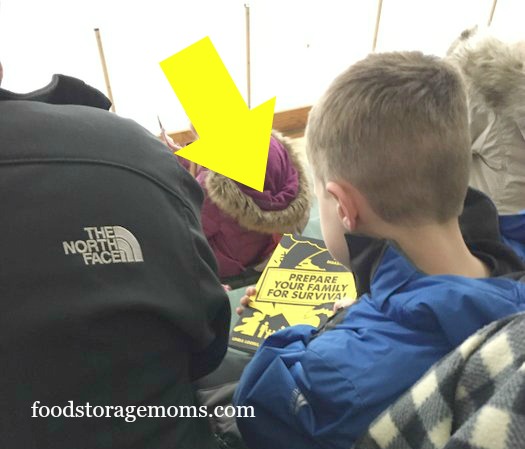 Here are a few of the items I cover in my book:
water storage and preservation
food storage and checklists for how much you may need
emergency cooking devices
first-aid ideas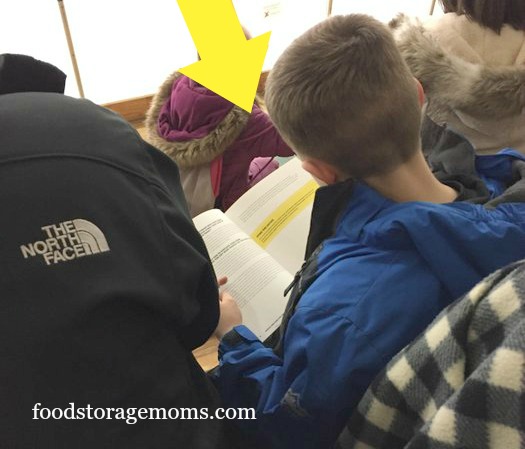 Some of my favorite items for survival:
Final Word
If you're interested in reading my book, go ahead and give it a try! Get your copy of the book right here: Prepare Your Family For Survival.