12 Fantastic Uses for Apples
If I were to ask you what your favorite apple was, what would it be? Maybe you prefer a Red Delicious or a Honeycrisp because of their notably sweet flavor? Or perhaps you really enjoy a Granny Smith or a Pink Lady for their tartness. Which by the way, makes them perfect choices for an apple pie. No matter which apple you prefer, rest assured that they're incredibly good for you, but that's not what this post is about. Make sure you check out these fantastic uses for apples. Plus, please tell me your favorite apple choice. My favorite apple is Honeycrisp, not the price, but the taste is the best!
Fantastic Uses for Apples
Alongside bananas, apples happen to be the number one consumed fruit in the US today, but did you know that they also have several uses around your home besides eating? I'm serious when I tell you this! While they are especially good for you, they can also be used to eliminate odors, moisten cakes, and so much more. So continue reading to find out more about apples and their many fantastic uses. In case you missed this post, Apples: Everything You Need To Know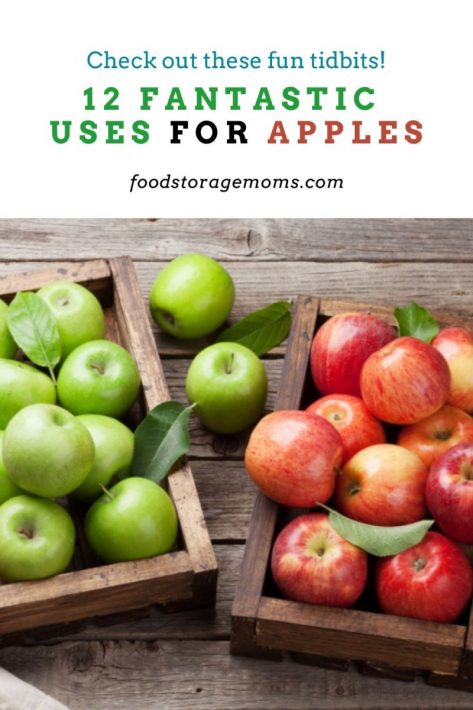 1. Apple Cider
I simply love when fall arrives, with its cooler temperatures, autumn's colorful foliage, hayrides, pumpkin patches, and you guessed it, apple cider. Most of us take the easy way out and just pick up a gallon of it at the grocery store, but making your own batch from scratch is just as delicious and may save you money. It also happens to be very easy to make apple cider as long as you have a food processor, cheesecloth, and a bunch of apples.
2. Apple Barbecue Sauce
You've probably never given any thought to the words apple and barbecue sauce combined together in such a way as this, but I can assure you, it's better than you'd think. This apple barbecue sauce recipe will taste scrumptious over chicken, pork chops, steak, and all your other barbecue favorites. Once your family tries this lip-smacking sauce, they'll be salivating every time you decide to make it in the future.
3. Caramel Apple Pie
Doesn't a warm apple pie, topped off with a scoop or two of melting vanilla bean ice cream sound amazing to you? While your diet may not thank you for this one, your taste buds won't regret it when you make the decision to indulge a bit. But don't just settle for any ole apple pie recipe. Make sure you go with the Ultimate caramel apple pie recipe that comes straight from the Food Network Channel that's brought to you by Tyler Florence.
4. Keeps Cake Moist
Did you know that you could use half an apple to keep your delicious cakes fresh in your cake container? It's true! Instead of using your refrigerator the next time to keep it moist, try using an apple instead. I promise you that you won't be disappointed with the results.
5. Soften Brown Sugar
Have you ever had a recipe requiring brown sugar, but then you went to your pantry and discovered that your brown sugar would probably work better as a weapon since it was hard as a rock? I have yet to try this kitchen miracle myself, but adding a slice or two of apples in with your rock-hard brown sugar is said to soften it considerably in just a couple of days.
6. Ripen Green Tomatoes
You'll have to wait until next year to try out this fantastic use for apples, but apples can be used to ripen the green tomatoes from your garden. Simply place both an apple in a paper bag along with your green tomato. Amazingly, after only a couple of days, that tomato will be ripe enough to eat. You can also try this trick out on bananas and some of your other favorite fruits.
7. Apple Facemask
This may be one that you've never heard about, but you can also use your applesauce to create a skin-soothing facemask. Combine it with cucumber, oatmeal, honey, wheat germ, and mint leaves, to refresh and hydrate your skin, while removing any unwanted oils from your face. Note: this is a skin treatment approach, not a Covid-19 kind of mask we're all talking about.
8. Apple Stamps
The next time you're doing an art project with your kiddos, consider using half an apple that you can use as a paint stamp. Your smaller children will absolutely adore this project, and it looks neat too! My girls loved doing this when they were little.
9. Shrunken Heads
This is another art project that you can do with the kids, but it's best to do this one when they're a bit older. You certainly don't want to freak out your little ones. Here's more on making fun and creepy shrunken heads. This also gives them a rare opportunity to play with their food!
10. Helps to Remove Excessive Salt
Maybe it's only happened to me, but have you ever made the mistake of adding too much salt to a casserole or a pot of soup? To fix this dinner-time disaster, cut up a few slices of apple and add them in with whatever concoction you're brewing up. In just a few moments they'll suck up a bunch of that salt and then you can make them disappear by tossing them out. No harm was done!
11. Apple Tealight Holders
You could also core out your apples and then use them to create a tealight holder out of them. This may seem a bit odd, but there's no arguing that it's clever. Now this is one of my favorite fantastic uses for apples.
12. Apple Cinnamon Potpourri
Could your home use a freshening up a bit? Make your own homemade potpourri by spending a day hiking in the woods to find some of your ingredients. Some of them include pinecones, flower petals, and nandina berries. You'll also need to add to your jar cinnamon sticks, whole cloves, allspice berries, cinnamon oil, ground cinnamon, and of course, apple slices. Here's more on how to make apple cinnamon potpourri.
Swedish Apple Pie Recipe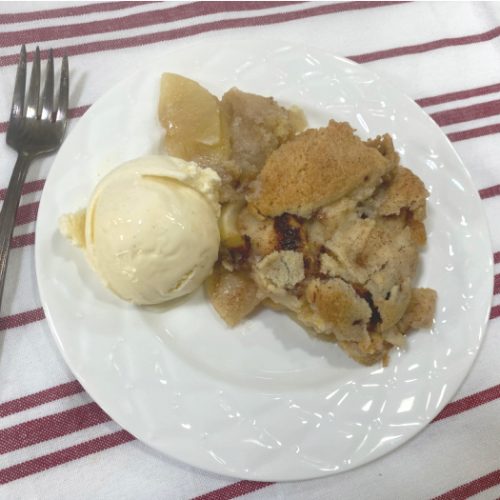 Easy Swedish Apple Pie
Ingredients
Apple Pie Filling
8-10

apples, peeled, cored, and sliced (Granny Smith apples are my favorite)

1

tablespoon

sugar

2

tablespoons

cinnamon
Apple Pie Crust (Top Only)
3/4

cup

butter, softened

1

cup

sugar

1

cup

flour (I use bread flour)

1

egg

Cinnamon and sugar to sprinkle on crust before baking.
Instructions
Apple Pie Filling
Preheat the oven to 350 degrees. Press the sliced apples into a greased 9-inch pie plate/pan. Sprinkle the sugar and cinnamon over the apples.
Apple Pie Crust (Top Only)
Combine the ingredients with a dough blender and finish mixing with your hands. Scoop the crust with a spoon and evenly mound it on top of the apples. Sprinkle cinnamon and sugar on top of the crust before baking. Bake for 45-50 until golden brown on a cookie sheet or the juices may drip on the bottom of your oven. Serve with ice cream on the side. Enjoy.
12 Fantastic Uses for Apples
Final Word
The old saying, "an apple a day keeps the doctor away" was certainly right, but apples have several other uses as well. Besides making delicious desserts, ciders, and other delicious recipes with apples, as you've discovered, they can also help moisten skin, ripen tomatoes, and bring a refreshing autumn fragrance to your home. What are some other fantastic uses for apples that you'd like to share with me? May God Bless this world, Linda.
Copyright Images: Apples Red and Green Deposit photos_200633132_s-2019