Inflation, Food Shortage, and Gas Crisis: Will it Get Worse?
Brace yourself because it doesn't look like life is going to go back to normal anytime soon. Inflation is showing signs of increasing, we are seeing some food shortages, and now we are running out of gas in certain areas. When it comes to being a prepper, it is important to know what is going on around you so you can better prepare yourself for what's coming. Today, we are going to talk about inflation and shortages that we see coming our way, and how you can start preparing today!
What is Inflation?
Inflation is when prices rise and decrease the buying power of a dollar. It's not just higher prices for one specific item. Instead, it's a general increase in prices across the board. This includes food prices, gas prices, prices for buying supplies like wood, steel, etc. The cost of some lumber products to build a home, garage, or whatever has gone up 300% over the past few months.
You may wonder why lumber has gone up in price so much. Of course, the pandemic caused some shortages of labor, transporting costs, etc., but a HUGE reason may be the lower interest rates on mortgages. Some people are trying to get into a home or upsize while rates are at historically low levels. I have seen people downsizing to smaller homes for fear of future expenses. Why on earth would anyone want a huge mortgage payment if gas prices are rising, utilities are through the roof, and food prices are escalating out of control.
In Southern Utah, building a new home may become out of reach for most families. It's the supply and demand game, less lumber, less building supplies, the higher the cost. And it's not just Utah, it's everywhere.
Inflation, in many cases, can be a signal of a healthy economy. A moderate inflation rate encourages you to spend or invest your money today instead of saving it, thus improving the economy as the spending creates jobs and personal income levels.
However, inflation can also become a destructive force to any economy if it rises dramatically and gets out of hand. Think about Venezuela when its inflation rate hit over 1,000,000% over a few years, causing the economy to topple.
Currently, our inflation rate is at 2.6% which is 1.7% higher than it was last year! The question now becomes, will it rise out of control or is it normal due to the pandemic?
Why is there a Food Shortage and Gas Crisis?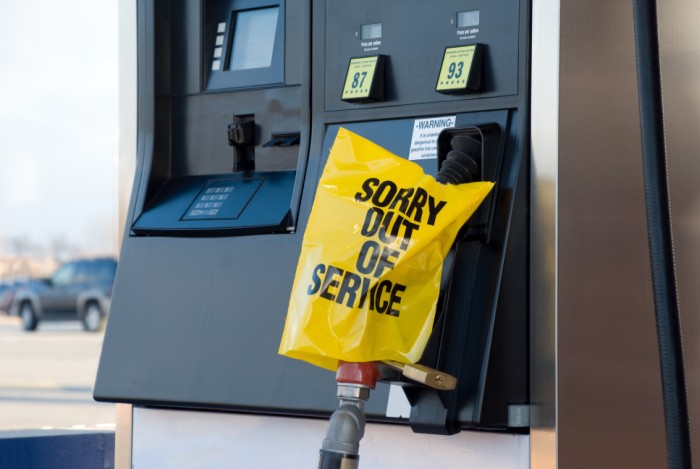 You see, our economy works by having a steady balance. When one thing flips the scales, everything kind of goes into chaos. The basic reason we are seeing shortages and inflation is because of supply and demand changes! Most of the time, we have a steady supply of items and it meets the demand of the people. However, when a crisis happens like shutting the economy down for covid, some things aren't being produced and you can't meet the demand. Other things are still produced but aren't being consumed, so the prices go down.
For example, as we shut down, more people were looking for activities to do at home and ways to social distance. The demand for things like trampolines, nintendo switches, and pools went up. Because these companies were used to a certain amount of these products being bought, they only had an average supply based on prior years. When they got low on supply due to the demand for more, the prices skyrocketed.
So, why are we seeing a food shortage and gas crisis? We are buying more! We are buying more than can be delivered because of a lack of delivery truck drivers, lack of supply based on prior year's production, and because other countries are having the same issues so we can't import what we normally do.
Production was down due to the pandemic. Now, we are getting back to more "normal" levels and the demand is going up. We are having a ton of supply chain issues.
What Are You Paying for Gas Today?
I would love to hear what you are paying for gasoline in your city or state. I'm in Southern Utah, and today the cost is $3.35 a gallon. If you have time please let me know what city or state you live in and tell us what you are paying. I'm sure the prices will go up, but if you can leave it in the comments we can see where the gas has gone up or (shock) down in price.
Plus, have you seen signs saying "out of gas today"? Have the lines wrapped around the block as I have seen on the news? There's no need to stockpile gas, just keep your cars or trucks full.
What Shortages Do We Have? (What to Stock)
We have so many shortages popping up across the country as the pandemic messes with shipping, demand, supply, and all other levers of the global economy. Keep in mind, that we don't make everything here in the U.S. As a global economy, we rely on each other for imports and exports. Because of the shipping, demand and supply, we are seeing the following shortages:
Chicken and Beef Shortage
There is a nationwide shortage of chicken. In fact, some restaurants have had to cut chicken tenders and wings off the menu. Beef is also becoming a short supply product.
Chlorine Shortages
Our chlorine supplies are running low due to a fire at the chemical plant in Louisiana in August. It was then further damaged by Hurricane Laura. As a result of low supplies, prices have increased.
Gas Shortage
Fill up those cars! We are NOT out of gas! There is not technically a shortage of crude oil or gasoline. The problem is there are not enough tanker truck drivers to deliver the gas to stations that are in short supply. There IS a driver shortage! When we can't get gas to the stations, gas prices rise because the demand is higher than what is being shipped. It always rises in the summer due to more people driving and going on vacations. That is normal, but there is even more of a shortage now so gas prices are climbing even higher. The recent "hack" of the Colonial Pipeline operating systems has forced the pipeline to shut down for a period of time. Hopefully, it will come back online soon. Even airlines are feeling the effects of the pipeline shutdown.
Ketchup Packets Shortage
There isn't really a shortage of ketchup, but there is a shortage of packets. This is because as more people did take out instead of dine-in options, packets were heading out the door faster than in times past, making the demand higher.
Metals Shortage
As many countries, including the U.S., switch to green energy, the demand for copper, lithium, nickel, and cobalt are going up. We didn't use as much of these rare earth elements before so we were not prepared with enough supply.
Rubber Shortages
There are also shortages of rubber which can impact tire production. So, if you need new tires, you may want to get them now.
Inflation, Food Shortage, Gas Crisis…Will it Get Worse?
All that can be said is to prepare for the worst and hope for the best. Yes, it could get worse, but it could also get better. The truth is this all depends on what we as a country do. We need truckers to deliver the supplies, we need people not to panic buy because it only makes it worse, and we need companies to push out more products which requires workers! The bottom line is we have to open up the economy and get things moving in the United States as well as in other parts of the world. We don't solely rely on our economy being up and running, but other countries' economies being up and running as well.
Other Posts to Read
As preppers, we just need to keep doing what we do! Keep prepping and keep being diligent. If you need more insight on what to prep or how to prep, check out some of my other posts below!
Final Word
With all of this being said, my best advice is to just keep prepping as you always have. Do not panic buy, but be prepared. We made it through the lockdowns, and we will make it through this as well! May God Bless this world.
Copyright Images: Costco Gas AdobeStock_301413718_Editorial_Use_Only by Andriy Blokhin, Gas Out of Service AdobeStock_101117577 by Paulvelgos