Modern Homesteaders-Journey After 50
Today, it's all about modern homesteaders and the journey after 50. If you've come upon the better part of mid-life, you'll probably agree the past 20 to 30 years flew by in a hectic frenzy, leaving you wondering where the time had run off to. Do you have what it takes to be a modern homesteader, even in your 50s?
That's because you were busy providing the best for your children, raising them and sometimes literally having to drag them off to school.
Yes, there were a couple of bumps along the way, but also many wonderful memories. Or maybe you spent much of it pursuing and advancing in your career, with many achievements and milestones that you look back and cherish.
Whatever the case may be, you may have discovered your home is a little quieter these days as you're moving closer to retirement, and at the same time, you're needing a refreshing outlook on life.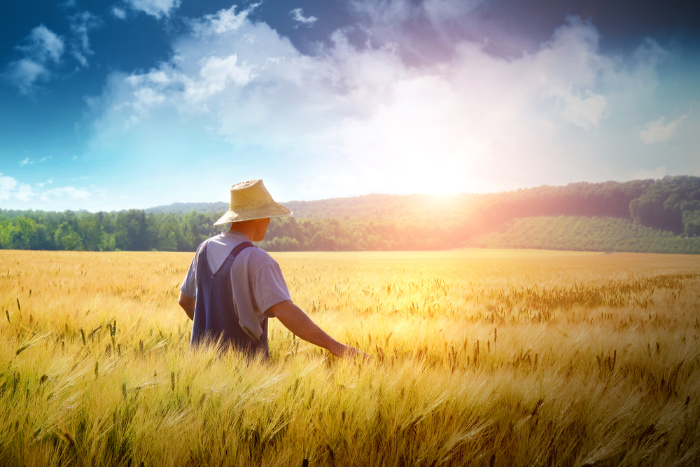 Modern Homesteaders: Journey After 50
You're creeping up on the climax of your life and it's up to you what the next chapter will look like. It's never too late to begin cultivating homestead skills that your grandmother taught you when you were a little girl. The same holds true for men.
After all, homesteading is a lifestyle of living better that also has many lasting rewards. So even if you haven't spent most of your life as a homesteader, we'll show you what the homesteading journey after 50 looks like.
What is Homesteading?
To put it frankly, homesteading is a lifestyle that is lived self-sufficiently. Not relying on others to provide you with your basic needs is the goal. This way of life is not just for farmers and doomsday preppers.
It can be for anyone, and it's never too late to start. Homesteaders learn several skills that make life easier, whether it's making clothing, collecting rainwater for drinking, or becoming a beekeeper to collect the sweet reward. Did you read my article on A Homesteading Life Without The Acreage?
Homesteading Looks Different For Everyone
Homesteading for everyone looks different and there's no right or wrong answer. Some families might grow crops and live completely off the land, while others have a small garden in their backyard while living in the city.
Some homesteaders have chickens that graze in their backyards so they no longer need to rely on the grocery store for their eggs.
Renews a Sense of Purpose
Another reason why turning to homestead when you've reached mid-life is a good move, is that it gives you a renewed sense of purpose. This doesn't mean that you're having a mid-life crisis just because you want to switch things up.
Doing the same old thing day in and day out, with no passion or good explanation as to why you keep doing it, is no life at all. Find something that you are passionate about and help it better your life and others.
Whether you enjoy making homemade soap, canning and preserving jellies, or owning a cow to supply you with milk, do it enthusiastically.  
It Will Help You Stay Healthy
We aren't going to lie to you. Homesteading is hard work and requires a lot of time and energy on your part.
So it's helpful if you stay in shape. Homesteading will also push you to get in better shape so that you can perform the demanding tasks at hand. Take, for example, a small garden.
Managing a garden requires you to pull a ton of weeds and can be back-breaking work. Working on a homestead will also help you relieve stress while working with your hands that a normal job might not be able to do.
Your diet will look different as well. Not eating processed foods and turning to more vegetables and greens for your diet can improve your overall health.
Learning New Skills
Who says you can't teach an old dog new tricks? Just because you've reached 50 doesn't mean you've finally arrived. Did you know that certain types of sharks will die if they stop moving?
You'll stop living when you decide you no longer need to keep growing and learning. Don't hesitate to learn new skills that you can develop and invest in others.
Learning how to knit or sew a quilt might give you the satisfaction you didn't realize you were missing out on.
Homesteading Can Help with Income
Whether you plan on homesteading full-time or part-time, you can actually make money doing what you love. Are you good at growing organic vegetables and fruits?
You could sell them at a farmers market where many consumers are looking for locally organic grown produce. You could also do the same with your canned goods, eggs, and other crafts that you make yourself.
Your friends and locals will see your talents and may be interested in being a regular customer.
Giving Back
You'll soon realize that taking on a homesteading way of living actually gives you more time and freedom on how you manage your life and giving of yourself to others.
That's because things that don't really matter can be deleted out of your schedule. If you're all-in on homesteading, you might not have that long commute to work or the 45 to 50 hour work week that's not as fulfilling.
We most certainly are not saying that working a full-time job is not important or can't be rewarding, but if your heart is no longer in it, and you enjoy and can live off your land comfortably, it might be time to make the move.  
Invest Your Skills in Someone Else
If you were fortunate growing up, you had parents and grandparents that invested their skills into you by showing you how to live without relying on others.
Whether they had a small garden you helped them with or watched them can and preserve delicious foods, those were times that are priceless.
They weren't just simply showing you a new skill, but were spending valuable time with you. Now it's your turn. Give back by investing in your children and their children. It's never too late to start.  Being modern homesteaders gives you a chance to invest your skills in someone else.
Final Word
Midlife homesteading is actually the best time in your life to go all-in and use the skills for a better way of living. That's because you may have more time on your hands and a fresh outlook on life.
If you've only recently, or for a while have been a modern homesteader and happen to be in your 50's, tell us about your journey, we'd love to hear from you. Perhaps being modern homesteaders isn't as scary as you once thought! May God bless this world, Linda