How To Maintain Your Home Or Rental
I'm sharing a few tips on how to maintain your home or rental today. Most of these are quite common, but sometimes a little reminder helps us all. Mark changes the 9-volt batteries every January in the smoke alarms so we are safe and secure. This year he forgot to change the battery in the carbon monoxide detector in the hallway. I'm sure you've been there when you hear that beeping and you're trying to guess which smoke alarm is the "ONE" that is causing us to run around and check all of them! Well, I walk down the hall and I instantly see the carbon monoxide detector has ERR in red lettering. Here's the deal with most carbon monoxide or smoke detectors, they need to be replaced every five years, according to the statement on the back of the ones we have. Good, grief, the carbon monoxide was way overdue to be replaced. So, I went to Amazon and ordered one because I don't like driving ten miles to go to the store to purchase one. This is the one I just ordered: Kidde KN-COPP-3 Nighthawk Plug-In Carbon Monoxide Alarm with Battery Backup
I'm sure you can pick one or two up at the hardware stores where you live. My home is small so one works fine. I remember helping a friend a few years ago to change some furnace air filters. I started by using her vacuum to clear the vents, luckily the hose was long enough to reach them since our subdivision has the furnace in the attic. The next step was to change out the filters. Oh my gosh, they were so full I'm glad she didn't have a fire from the air being blocked to the furnace. Plus you save money in the long run because it keeps your air conditioner and furnace working longer. Whether you are buying or renting your home, these need to be replaced as often as needed.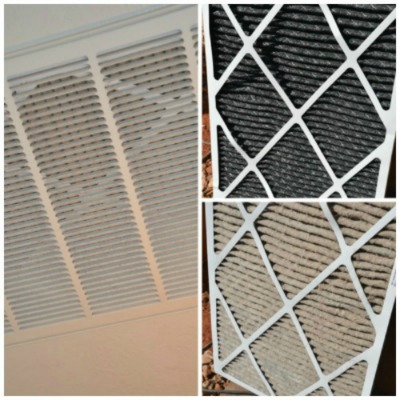 You can see the one on the top right side, that's what a new air filter looks like, yay for breathing cleaning air!
Maintain Your Home:
Change out batteries in the smoke alarm detectors and replace the unit when needed. Vacuum the dust from the detectors as well. Sometimes dust particles or spiders can enter the covers and set them off as if there is a fire present.
Change the batteries in your carbon monoxide detector and replace the unit as needed, typically every five years for replacements.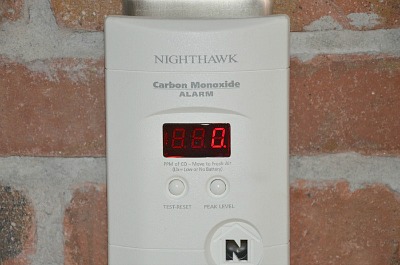 Keep the air furnace vents dust free and replace the air filters to save money and breath cleaner air.
Check for leaks under every sink, I have seen homes with mold because people hadn't realized there was a slow drip in the pipes.
Vacuum under your refrigerator and check the water hose to the ice maker if you have one. I have also seen wet sheetrock behind the refrigerator when a family pulled it out to move. They had no idea the sheetrock was wet almost three feet up the wall from the floor. It was a very slow leak from the water line to the ice maker. Keep in mind, I was a realtor for ten years, I have seen just about everything that can go wrong in a house.
When you leave for a few days be sure and turn off the water to your water lines inside your home. Trust me, I have seen flooded homes from broken pipes, it's a HUGE mess. The handle is "ON" if it lines up vertically and "OFF" if it's turned laterally. It's a good idea to know where to turn off the water before you have a flood and need to figure out where to turn it off.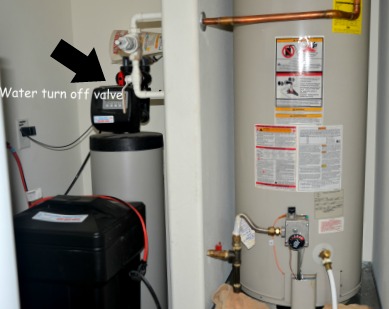 Check your rain gutters if you have them, and remove debris as needed. They can backup with rain water and the water then can go under the eaves of your roof.
Check your roof for leaks, we hire someone to do this, we are not in a position to check our roof anymore. We had our roof checked when we had the dryer vent cleaned out.
Inspect your dryer duct at least every three months because fires can start easily in those dryer ducts from the lint buildup. Empty the lint catcher in your dryer every time you dry your clothes. U.S. Fire Administration
If it's the middle of winter and you have possible freezing temperatures, open all the cupboards that have water pipes running in the exterior walls in your home to let the cold air release inside the room rather than be confined to the cupboard. I have opened many sweet neighbors' cupboards when they were gone on vacation. You can also use a small heater to carefully thaw the pipes, but you may still have broken pipes as the frozen water shifts. I have also turned on the faucets with a slow drip, but that always makes me feel nervous about wasting water or overflowing the sinks. I had a friend who left on vacation and one of her kids didn't turn the faucet off all the way in the bathroom. When she returned the sink had overflowed with water dripping onto her wood floors upstairs and flooded a large portion of the basement. The entire neighborhood ran to help with shop wet vacuums and fans until they could get some professionals out to clean up and repair the damage.
Keep your stove and oven clean, it's safer because you have less of a chance for a fire flare up, and there is nothing better than a clean stove! I know because I have had a smoke alarm go off from the smoke coming from the bottom of the stove sprinkled with a little bacon grease, pizza cheese, or whatever…..
If you have more ideas on how to maintain your home or rental, I want to hear them because they will help everyone be prepared for the unexpected. If you haven't picked up a copy of my book, please order one ASAP to make a plan with your family. May God bless all of you!
Prepare Your Family for Survival: How to Be Ready for Any Emergency or Disaster Situation
The Survival Medicine Handbook: A Guide for When Help is Not on the Way