Rice: Everything You Need to Know
You may enjoy using rice to complete several of your favorite dishes, but there's a lot you still may not know about rice. It just so happens to be the number one main food and crop that's consumed in the world today. It makes up more than a staggering 50%, while maize and wheat follow closely behind.
Rice is especially an important food source for low to mid-income families around the globe because of its low cost compared to wheat. Here is some more information on rice and everything you need to know about it. Rice: everything you need to know.
Interesting Facts on Rice: Everything You Need to Know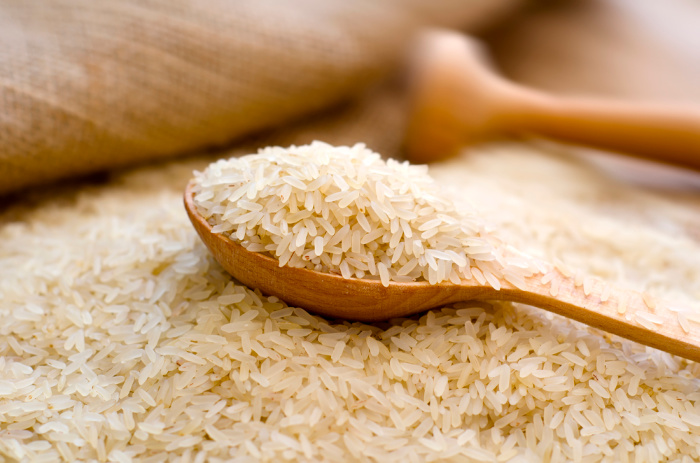 Did you happen to know that the Great Wall of China was built with sticky rice to help hold it together? Although thought to have originated in China as early as 10,000 years ago, the first written account mentioning rice dates back to 2800 BC by a Chinese emperor.
It also happens to be grown on every continent on the globe, except Antarctica. Nine out of ten people that consume rice are of Asian origin and rice is often used to pay debts and wages in that part of the world. Japan even named two well-known car brands after rice; Honda (Main Rice Field) and Toyota (Bountiful Rice Field).
Rice also stores for long periods of time without going bad, which makes it a great food to have on hand during an emergency. Just be sure to store it away in a dry and cool part of the pantry or other storage areas. Rice generally does not have much of a smell to it, so if you're noticing a moldy or rotten smell, you need to toss it out.
Types of Rice
Can you believe there are over 40,000 different types of rice that exist in the world? For your sake, we'll just mention a few. Rice can be broken up into several categories due to the differences in size, texture, aroma, and color. When it comes to size, you can find long, medium and short-grain rice.
For texture, you have sticky and parboiled rice that's been steam pressured. For differences in color, you'll find white, brown, wild, and polished rice. There are also rice varieties such as Jasmine and Basmati that give off a pleasant aroma while they are being cooked.
Differences Between White and Brown Rice
Many people will argue that brown rice is better for you than white rice, but it's actually more a give and take between the two. White rice has been processed by removing both the grain and the germ.
Unlike many other processed foods, it doesn't necessarily mean that white rice is not good for you. Brown rice happens to be a grain that still contains the bran and the germ, leaving them with more nutrients than white rice.
While brown contains more protein and fiber than white rice does, it also has more carbohydrates and calories. Just remember brown rice ONLY has a shelf-life of six months, so I do not recommend it for a long-term shortage plan.
Nutrition Info
Rice is a good source of energy and has calcium, vitamin E, folate, and iron. It also has plenty of carbohydrates, while providing only a fair amount of protein.
The nutrition in rice depends not only on the variety but also on how it is processed and prepared. As far as the best nutrition option when it comes to rice, we recommend you use Basmati rice.
Foods with Rice
There are hundreds of dishes and ways that you can make a great meal using rice. It goes well with almost anything, especially beans, vegetables, salsa, seafood, pork, beef, chicken, and so much more.
Some popular dishes include saffron rice, curried rice, jambalaya fried rice, seafood risotto, citrus, and lemon rice.
No matter what flavorful Chinese dish you enjoy, we bet just about every time it has rice accompanying it. (Unless you prefer lo mein or other Thai noodle dishes.) Here are several rice recipes you've probably never thought of, that we're sure your family will love.
Rice Milk
Many people love cow milk but are not able to drink it because of lactose or nut allergies. So instead, they turn to rice or soy milk as an alternative.
Most varieties of rice milk are usually unsweetened and made from brown rice, but still have a sweet taste due to the natural enzymatic process.
The only downside to rice milk is that it doesn't contain the amount of protein and calcium that is present in cow's milk.
Brewing with Rice
You probably already knew that beer is made using barley. Did you know many craft beers that you enjoy happen to be brewed using rice? Rice is combined with barley malt to help yield a lighter and clean-tasting lager.
Many people accuse beer companies of "cheapening" the cost to make beer using rice as an ingredient, but with great results, it's hard to argue.
How It's Prepared
Rice can be cooked by steaming or boiling. Rice, just like beans, is a great way to stretch a meal, making it more filling while paying less.
It's also extremely important to use the correct rice while making a dish, as choosing the wrong rice can dramatically change the flavor and texture of a recipe. Rice that is already cooked and leftover can last in the refrigerator for around 4 to 6 days.
If you're looking for an easy way to add flavor to your rice, try adding 4 to 5 drops of extra virgin olive oil and slowly begin to heat. Then take a large pinch of salt and add it to the rice and stir it in.
For every cup of rice that you use, you'll need 2 cups of water. After about 15-18 minutes begin fluffing it with a fork. It's totally optional, but you can also add the powdered stock, herbs, lemon pepper, garlic, or onion powder based on your preferences.
You can use your Instant Pot or Rice Cooker like these to cook your rice as well.
Final Word
Is there anything interesting that you weren't aware of before concerning everything mentioned about rice in this article? What are some of your favorite dishes that you prepare rice with that your family absolutely loves?
I hope this answered all your questions about rice: everything you need to know. May God bless this world, Linda
Rice Recipes on Food Storage Moms
Fried Rice by Food Storage Moms