The Best Egg Salad Sandwich Recipe Ever
We all want the best egg salad sandwich recipe, right? This is the recipe I have made for years. Nothing fancy or hard to do.  Here is the link for the pressure cooker (how I hard-boiled the eggs): Pressure Cooked Hard Boiled Eggs. This picture has my Whole Wheat Bread Recipe as well.
This is actually my salsa maker/chopper. This is my "secret" to my egg salad sandwich recipe. All my daughters have one of these because we like the hard-boiled egg chopped really fine. I mean really fine…..this is also a salsa maker.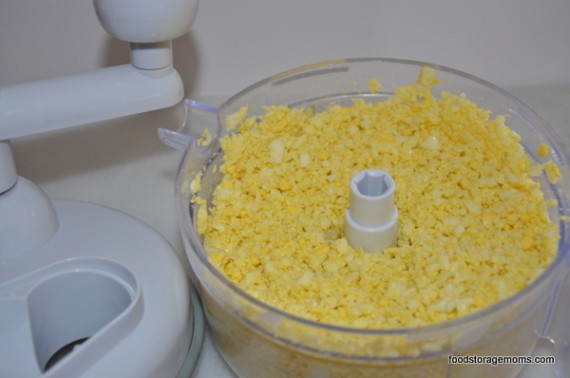 I think after this weekend we will all have so many hard-boiled eggs after Easter….here is one way to use them up!
Best Egg Salad Sandwich Recipe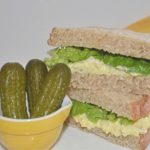 Best Egg Salad Sandwich Recipe
Ingredients
8-9

hard-boiled eggs

peeled

1

tablespoon

sugar

¾

cup

Mayonnaise or Miracle Whip

Salt & Pepper to taste
Instructions
Chop the eggs as finely as possible. I use a chopper. Combine the eggs, mayonnaise or Miracle Whip. Stir in the salt, pepper, and sugar. Serve on lettuce bed or make a sandwich with the mixture.
Here are some ways you can serve with this recipe:
pickles, sweet, dill, or bread and butter
lettuce
avocado
bell peppers
thinly sliced sweet onions
lettuce, tomato, cucumber, green onion salad
sliced cucumbers with grape tomatoes, drizzled with balsamic vinegar
white bread
French bread
whole wheat bread
croissants
English muffins: mix the egg salad with a jar of pimento cheese and broil until lightly browned
sliced tomatoes, fresh basil, fresh Mozzarella cheese, drizzled with balsamic vinegar
homemade vegetable soup
homemade minestrone soup
tomato soup
cheesy broccoli soup
fruit salad
fruit smoothies
fruit slushies
lemon water
I hope my recipe brings you joy to make some egg salad sandwiches, my family loves this simple, easy and frugal recipe. Let me know what you put in your egg salad sandwiches. Enjoy!