How To Make A Bunny Cake With 7-Minute Frosting
I had my granddaughters help make our annual Bunny Cake for Easter……its all about traditions, right? Here is the bunny cake with 7-minute frosting sprinkled with white coconut for the bunny "fur". Pink ears cut out of cardstock. We use a pink "Snowball" cupcake as the tail. Green colored coconut for the grass around the bunny just add some jelly beans.
Kids LOVE making this! And the sticky 7-minute frosting is the best! (Recipe below for the frosting)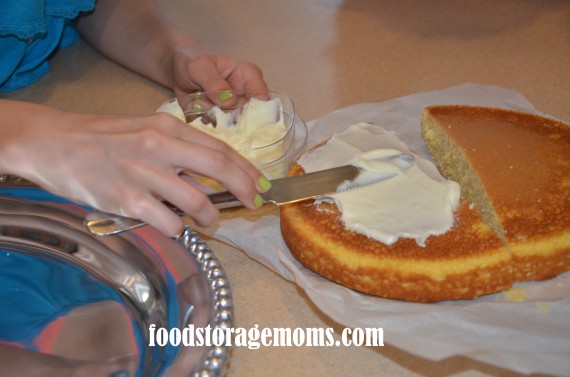 I make two-nine inch round cakes with any flavor cake mix. I only use one of the cakes for the bunny cake. I freeze the other cake for another day. I use leftover cream cheese frosting or some of the 7-minute frosting to "glue" the cake together that I have cut in half. This makes the bunny body.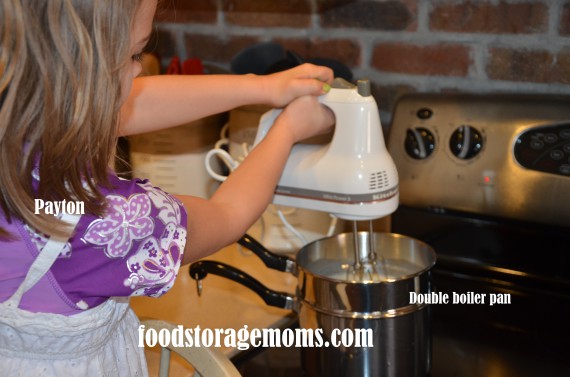 Here is Payton using the mixer to make our 7-minute sticky frosting.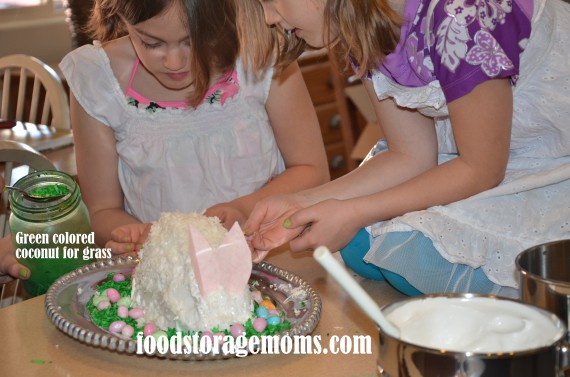 Here we have assembled the bunny cake with the 7-minute frosting, coconut, cardstock pink ears, green colored coconut for the grass…..
Here is the recipe for my 7 Minute Frosting:
7 Minute Frosting for Bunny Cake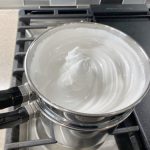 7 Minute Frosting
Servings
:
1
cake or 24 cupcakes
Ingredients
1-1/2

cups

sugar

2

egg whites

1-1/2

teaspoons

light corn syrup

1/4

teaspoon

cream of tartar

1/3

cup

water

1

teaspoon

vanilla extract
Instructions
Place all the ingredients, except for the vanilla, in a double boiler pan (you put water in the lower pan) and mix thoroughly. Use a mixer while cooking over medium heat for 7 minutes, or until you get the desired consistency. I like "stiff peaks." Add the vanilla and frost your cake or cupcakes.
Do you remember your mom or grandmother making 7-minute frosting? Oh my gosh, I love this frosting!! Let me know if your family makes this yummy frosting. Life is good with homemade desserts.