I am in an awesome prepper group where we plan a monthly giveaway for our loyal followers. Today we have chances for three winners to win some great prizes! We research to get the best possible products for you our readers. This month it is all about WATER……..this last week I shared my thoughts on another great product they sell, the Aquamira Water Filter Bottle.
There will be three winners:
First Prize: Family Water Storage Pack-Four 30 gallon barrels. These 30 gallon size containers can supply a family of four for 2 weeks. This prize includes 5 year water stabilizer, a manual hand pump, an aluminum bung wrench, and protective seal caps. Retail value: $559.00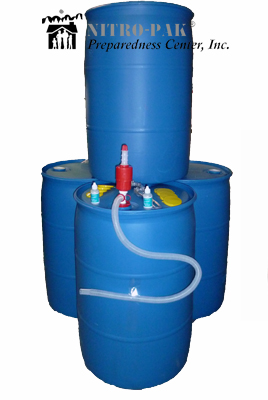 Second Prize: Katadyn Gravidyn Drip Filter-A drip filter which uses gravity pressure to produce up to 13 gallons of crystal clear water per day (for up to a total of 39,000 gallons depending on water quality). A great way to produce safe drinking water inside and out. Retail value: $294.95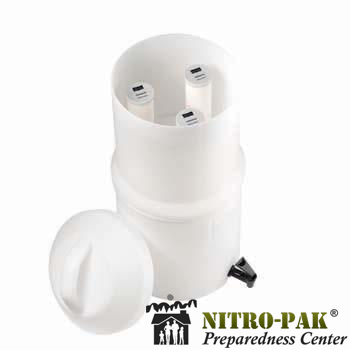 Third Prize: Steripen Emergency Water Purifier-An ultra-violet, portable water disinfectant system by HydroPhoton. Purifies 16 ounces of water in just 42 seconds, or 32 ounces in 90 seconds. Retail value: $49.95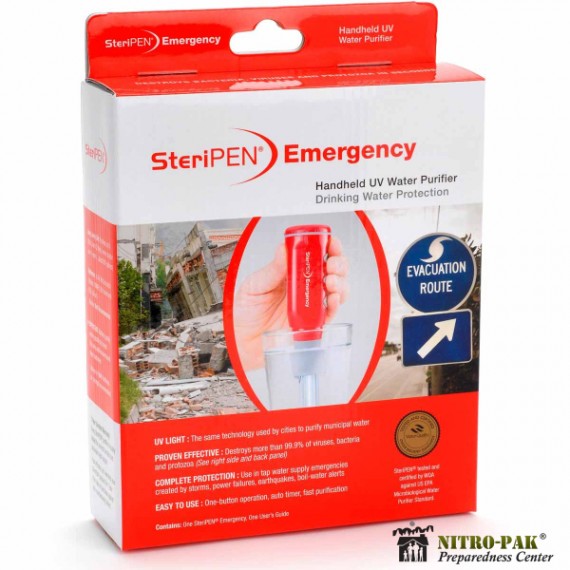 Sixteen preparedness/self-reliance bloggers have teamed up with Nitro-Pak to offer you this awesome giveaway as a way to say thank you for your support!
All you have to do to enter is fill out the Rafflecopter form below by signing in with your Facebook account or email address. (We'll need this info in order to contact you if you win.)
Start by clicking Easy Entry for Everyone (no social media accounts required) below and after that each +1 that you click is another entry to win! And of course the +4 entries mentioned above.
The giveaway begins October 28, 2013 and ends on November 4, 2013 at 11:59pm. The winners will be notified by email and will have 24 hours to respond before a new winner is drawn.
You must be 18 years or older to enter. Prizes will be shipped to U.S. residents only. Residents of other countries may enter but will be responsible for paying the shipping cost.