How To Let Go Of Stuff And Enjoy Life
I've been working with friends on how to let go of stuff and enjoy life. It seems the older I get the less I want or need. In fact, I want less of just about everything, except chocolate, of course. I have the giggles because I love chocolate and See's Candy is one of my downfalls. Well, actually any chocolate. But, in all honesty, today I will be at lunch with family or friends and we seem to zero in on the fact that we want less stuff. We want food storage and water storage so we can be prepared, but we all want to live a simpler life.
I have helped people move over the years and every single time I hear the same thing, "I need to get rid of stuff." We always laugh and say we all need to declutter. It seems sometimes people move their stuff to a new house and never are able to let go of items they have boxed up years ago.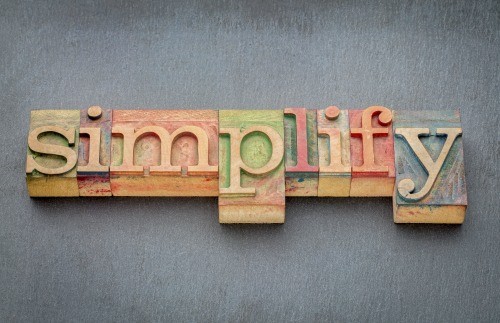 Keep in mind, I'm not talking about letting go of family treasures or sentimental items. I'm heading over to a friend's house this morning to help her declutter and organize her laundry room cupboards. She's picked up some plastic containers she can label so she can find items quickly when she needs them.
I live in a subdivision of very small homes, so storage is a premium. I left a home up north that had a basement where I could store things. When Mark and I moved here we had to let go of a lot of stuff. We are still working on it 13 years later. Did I say, 13 years??? Yes, I did. Good grief, that's a long time!
Let me tell you this, I have been donating, selling, and trashing items that no one would want, and it feels awesome. I want to sip a homemade lemonade in the backyard this year and simplify my life now. Bring on the lemons, I may even plant a Meyer Lemon tree.
Enjoy Life by Letting Go
I want to challenge you and myself to let go of stuff and enjoy life. Look around your home, grab some clear bags, garbage bags, or boxes, and label them to recycle, keep, donate, sell, or trash as many items as possible. We can do a cupboard today, and a closet next week.
There is no hurry to let go of stuff, but you will enjoy life a whole lot more, I promise. Divide the stuff you may want to let go of in the following ways:
Keep
Donate
Trash
Sell
Give to someone
Enjoy Life
Here are some things I want to do to enjoy life more. I hope you will share your ideas as well. Let's make this list really long.
Simplify lateral counters (let go of stuff you have to dust around).
Stop buying clothes that need to be dry-cleaned.
Spend just one day a month in solitude, no TV, cell phones, or internet.
Watch the sunset, it's amazing and simply beautiful.
Decide on getting up one hour earlier each day, oh my, that one-hour rocks.
Take your lunch to work, you will save money and eat healthier.
Skip the soda and drink water, good water (not tap water, at least where I live) I have reverse osmosis installed.
Before you buy something take the time to think about if you really need it. If you do bring it home, get rid of something else.
Set a savings goal and stick to it.
Organize your bills, important documents, and tax returns and file them.
Buy a golf pass, that's for Mark, it saves us money and all his friends get a discount to golf with him.
Simplify your gift-giving, money doesn't buy happiness, gifts are not always needed, spend time, not your money.
Don't answer your phone if you don't want to, let it ring, they can text a message if they need you.
The doorbell, who invented the doorbell? LOL! Don't answer the door if you don't want to, it's usually a sales pitch.
Cancel magazine subscriptions, sometimes they become clutter and you may feel obligated to read it.
Buy clothing that will work with all the colors in your wardrobe, less clothing, and less money spent.
Rent a home, I know, I was a realtor and mortgage broker, but I can see that renting has positive options. Oh yes, you may have to move, but you no longer have to maintain a home with repairs. If you let go of stuff, you can downsize and travel, if you so desire. I remember one neighbor mention to me, "I love renting because I can try out this neighborhood, move out (she's condensed her stuff) and travel for six months and find another neighborhood to see if I like it." I always felt owning a home was the American Dream, but is it, really? Do you like your neighborhood or your neighbors? If you are renting, you can move when your lease is up.
Meet friends for dinner at a restaurant once a week for date night. No one has to cook and you get one night off from planning a meal.
Stop getting newspaper delivery, you can see the news on TV or on the Internet.
Go for walks and listen to audible books, they are free at your local library, typically.
Pay off your house as quickly as possible.
Practice planting a garden, it's so relaxing when you dig into the earth God gave us to grow our own food.
I have worked since I was 7 or 8 years old, cleaning houses, babysitting, being a mom, and working at corporations, I owned my own mortgage company, and now I want to enjoy life, what about you? Thanks again for storing food storage, water, and all the necessities to be prepared for the unexpected. Please enjoy life, you deserve it.
Copyright pictures:
Chalkboard: AdobeStock_102972988 by Marek