How To Prepare Gardens For Spring Planting
It's all about how to prepare gardens today. There is nothing better than picking that first tomato, right? If you are lucky enough to have lots of land with really good soil, you rock! Where I live, which is in the desert in Southern Utah, it's a bit trickier to grow a garden. It takes a few years to get your soil so it will give you a great harvest. I have to laugh, the last three years I have not been able to grow zucchini! You know that green stuff that anyone can produce and you are going door to door to see who can use some so you can give your excess away! This is where I buy seeds: SeedsNow
The first few years I had way too many zucchini growing and then I hit rock bottom. Yes, I planted the zucchini in different areas of my planter boxes. The soil here is rock hard clay, so I chose to purchase raised garden beds. They are 48-inches by 48-inches by 18-inches deep. You need at least 18-inches deep to grow most vegetables in raised garden beds.
Prepare Gardens for Better Yields
Here's the deal, each year you need to add nutrients to the soil. I confess I do not compost, I don't have enough garden space to make it worth my while, so I buy organic compost. You can buy most of these products at your local big box store or a garden nursery where you live. I admire those who compost, but it's not something I want to do under my local soil conditions and hot temps.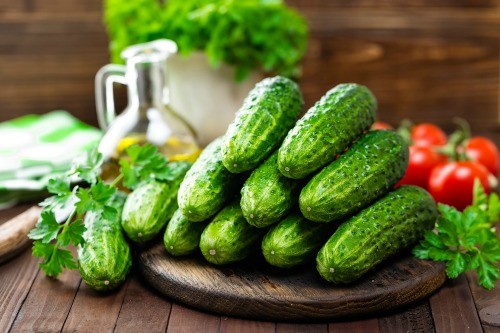 Tools To Prepare Gardens
Gloves: I try to buy them at the end of the season for the following year to get the really good ones half-price.
Shovels: I always say "buy right the first time." If you clean your garden tools before you put them away they will last forever. Plus, when you need to use them they are clean, ready to grab and take out to the yard. I have regular size shovels, square shovels, and short-handled shovels. I use the square ones for cleaning out the gutters in front of our home.
Small garden tools, such as a small shovel, weed digger, a spade and claw tool. Here again, buy good ones that will last many years.
Purchase non-GMO seeds and plants.
Use Miracle Grow Root Starter in the holes where you are placing seedlings or plants. Trust me, this stuff works, I have used it every year in all of my gardens. Miracle Grow Root Starter or the liquid Miracle Grow Root Starter
Watering can for mixing up your root starter or sprinkling your newly set seedlings.
A good hose, one that doesn't kink and has a good nozzle. That reminds me, I need to order one today. Here's a Good Hose and a Good Hose Nozzle
A pitchfork, I have a long-handled one and a short-handled one. I use these to turn the soil over and mix in the new nutrients I purchase each year.
A rake to smooth and level the soil, oh my gosh, I can hardly wait to get my hands on the prepared soil in my raised beds.
Tomato cages, the only place I can buy the ones I really like is at a local nursery in South Jordan, Utah called Glover Nursery located on Redwood Road. They are called Tomato Cages and last for years since they are so heavy duty. This is what they look like: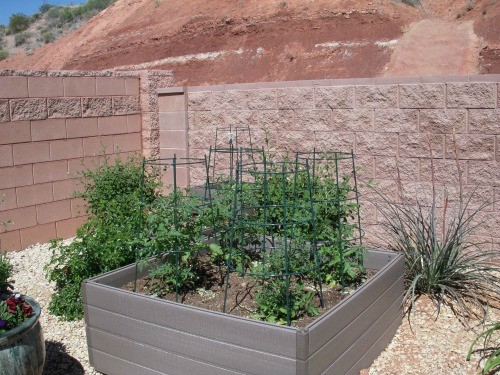 My favorite items:
I start with Miracle Grow All-Purpose Garden Soil, you can't go wrong with any Miracle Grow product. You can buy them just about anywhere like Walmart, Ace Hardware, Home Depot, etc.
Azomite Micronized Bag, 44 lb
FibreDust Coco Coir Block
Unco Industries Wiggle Worm Soil Builder Earthworm Castings Organic Fertilizer, 15-Pound
Miracle-Gro Nature's Care Organic Bone Meal, 3 lb.
Espoma VM8 8-Quart Organic Vermiculite
If we plant and prepare gardens to feed our family, we become self-reliant and will teach our families how to survive a famine. Please be prepared with the skills you need to grow food for your family, it is a skill we must not lose. Yes, it takes practice, but the rewards are awesome! Thanks again for being prepared for the unexpected.
Copyright pictures:
Garden: AdobeStock_81068305  by hqualty
Cucumbers: AdobeStock_148720053 by Sea Wave