How To Declutter Bedrooms And Love It
Do you need a little help on how to declutter bedrooms in your home? Someone called me yesterday and mentioned she had seen my declutter post with a Minute Timer to help you clean in 15 minute time periods. Time To Get Organized In 15 Minutes Or Less by Linda. She said it's overwhelming to think about all the rooms that need to be cleaned and decluttered in her home. Are you like me and you may have let the decluttering slide for a few months or maybe years? Mark is happy with never decluttering, so you may be like him. That's fine, I'm just OCD with "stuff" in our house the last few years.
Here's the deal, we can't look around the house and say "oh, my gosh, where do I start, there's so much stuff?" I mentioned to my friend that she should start with the smallest room in the house. I said, start with a bathroom. Our houses are small, so think of the cupboards and drawers in one bathroom. We both only have two bathrooms, so I told her to do ONE bathroom today. Trust me, it will take very little time to declutter. Bathrooms are sometimes small and easy to clean quickly.
Declutter Bedrooms
These are the items you will need to declutter bedrooms today, boxes labeled thrift store, boxes labeled trash, boxes labeled "keep for six months". Now, you can use clear bags for the thrift stores and black bags for the trash and boxes for the "treasures" you can't part with. Whatever works for you. Please think about the people who can use some gently used clothing, sheets, or whatever we have crammed into our bedroom drawers, closets or cupboards.
15 Minutes
If you have a timer on your watch, or a minute timer, set it for 15 minutes and get started. Turn on some of your favorite music and start decluttering. Oh, the load it will take off your shoulders is invigorating, I promise. If you can let go of shirts, T-shirts, tank tops, blouses, pants, shorts, skirts, or dresses that no longer bring you joy, let them go to someone who can use them.
We all are busy, but we can squeeze 15 minutes out of our day to declutter bedrooms. If you have items that no longer fit you, let them go. If that red plaid blazer no longer gives you joy, let it go.
Thrift Stores
Some of my grandkids buy clothes at thrift stores, it's awesome. Some even recycle them with a sewing machine. Proud grandma here!! Of course, they buy clothes at the malls, but they check the clearance racks first. I'm just saying how great it is that kids can buy affordable clothes at thrift stores and other affordable locations.
One night I went to a thrift store with a young girl who had been invited to a school prom dance. She bought beautiful name brand shoes she could wear for a fraction of the price at a well-known store. She looked beautiful in her thrift store prom dress she purchased as well. I'm so thankful that two people donated those shoes and that beautiful dress so this lucky young girl could afford to go to prom. It was a blessing for her to buy a dress and a pair of shoes she could afford.
Facebook Market Place
I have a friend, Kay, who taught me how to sell clothes, shoes, purses and most everything in my house on this awesome page. If you look at Facebook on your phone look down at the bottom you will see a "house icon", click on that after you take pictures of your items and upload your pictures and write a description and state CASH ONLY. Of course, you need to be careful with any online sales program. I have sold several things and I'm using the cash for something more important in my life.
Garage Sales
I actually like going to garage sales or estate sales, but I would rather not "dicker on price" with people over a few cents for items I'm selling at my house. I know people make money doing them and I have sold many items at garage sales for pennies on the dollar.
Thrift Store Booths
Now this one was new to me. In a city near me called Hurricane, Utah you can rent a "booth" for about $100.00 a month at a local thrift store, depending on the space size and sell items there. Now, you may think that's expensive, but let's evaluate it. I'm left-handed and it's always about the "numbers" to me. If I were to rent a booth with three other friends, that's $25.0o a month each. My friend goes out and changes things around in her booth she shares with a friend. She pays $50.0o and her friend pays the other $50.00. She sells both little and large items. She does not sell really LARGE items since it's hard to haul them to the location, and not many would fit.
She sells clothes in the store that must be approved beforehand by the owner and they are hung up in the clothes rack area. She gets a check every month for "stuff" she no longer needs or wants for a minimum of $300.00 a month. One month she received a check for $900.00!!! Easy peasy, she doesn't have to sit in her driveway as cars go driving by.
Items To Declutter Bedrooms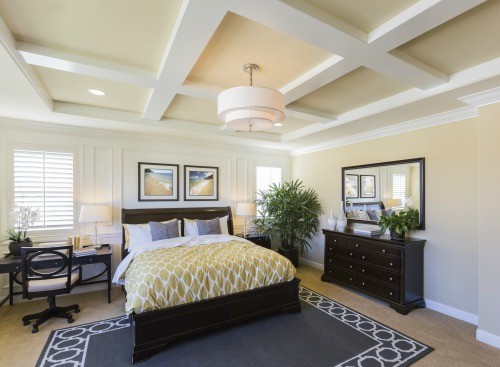 Remember, look at all items quickly, keep, thrift, sell or trash broken items that no longer bring you joy.
Shirts
Blouses
Skirts
Pants
Shorts
Sweaters
Coats
Shoes
Boots
Hats
Purses
Sunglasses: non-prescription ones
Knick-knacks
Excess lamps
Excess bed sheets
Bedspreads and pillow shams
Check under the bed and remove what you no longer need or want
Start with each dresser drawer. I pull out each one and dump it on my bed, one at a time. Discard, thrift or sell items that are no longer bringing you joy.
Check for socks without mates, etc. Toss them or recycle them.
The Final Word Of Joy
Make your bed every day, it will become your sanctuary
Change your sheets at least weekly, I LOVE clean sheets
Keep all horizontal levels clutter free
Clean floors weekly
Wash windows inside and out at least once a year
Wash curtains, shutters, blinds, or dry clean drapes as often as needed
Keep all horizontal dresser tops, side tables clutter free
Walk into your bedroom and smile with joy
Just think of all the "stuff" you no longer need or want and how you can de-clutter bedrooms and help someone, or help your bank account. May God bless you for "thrifting" to thrift stores. If you make a little money that's awesome, too! I love having my bedroom be a sanctuary, that's how I roll. No clutter, clean, neat, and simple.
P.S. None of these bedroom pictures are my bedroom, but I can dream……….enjoy.