What is Keyhole Gardening?
Are you looking for a new way to produce vegetables similar to the victory garden from the WWII era? If that's the case, then I suggest that you consider keyhole gardening. It's a garden bed design that is especially beneficial for those who live in regions that have poor soil quality or experience droughts regularly. But regardless of your situation, a keyhole garden is a neat design to use. Here's everything you need to know about what is keyhole gardening. This is where I buy my garden seeds: SeedsNow      
What is a Keyhole Garden?
A keyhole garden is a raised circular garden bed design that closely resembles a skeleton-key lock. It's raised to about hip or waist height for reasons that I'll get to in just a bit. This gardening design was first used by the people of Lesotho, a nation of South Africa back in the 1990's.
Their region experienced soil erosion and frequent droughts frequently, so they had to come up with a more reliable gardening method to ensure that they had more successful food crops year after year. 
This sustainable gardening concept helps to keep moisture and key nutrients within the soil, while adding an attractive look to your garden. Today, it's quickly becoming more and more popular among gardeners living in the United States.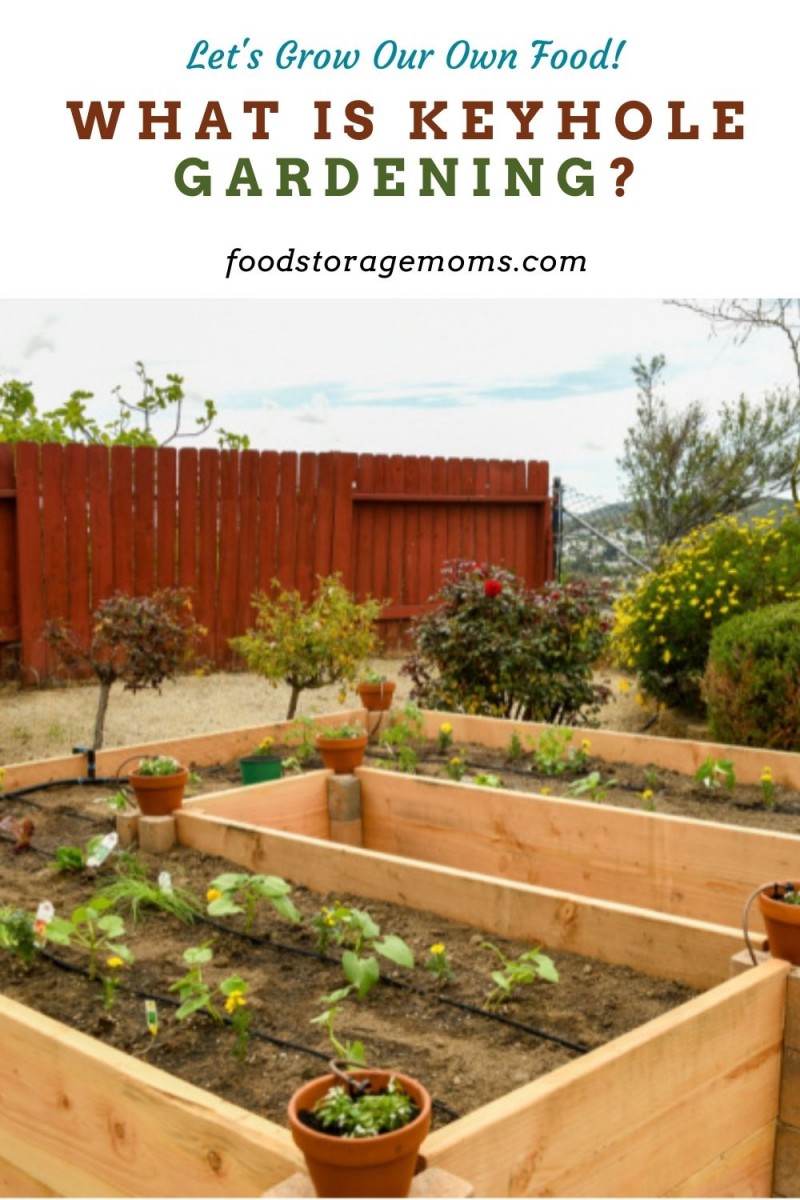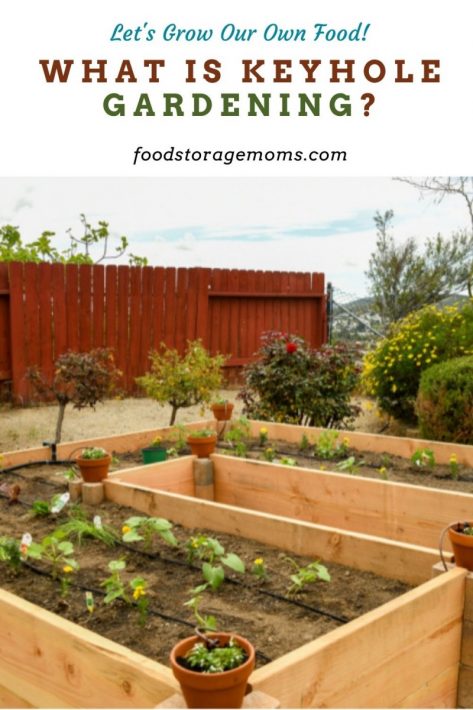 The Concept of the Keyhole Design
What's neat about the keyhole design is that you have easy access to the center of your garden without ever having to step foot on your garden's soil. There's also a cage at the center of the garden where its main function is to serve as a compost pile. There you can put your yard and kitchen waste so that you have a place where everything can decompose and be used as a fertilizer rather than throwing it out as garbage.  
Those nutrients from your compost pile are then released back into your garden's soil every time you water it. In fact, the soil is so rich in nutrients that you're guaranteed to have a better crop yield than what you would with a traditional garden. You also won't be needing commercial fertilizers at any point with this gardening concept. 
The Design of a Keyhole Garden
As far as the design goes, there's really no wrong way of building one as long as you remember to create a compost cage in the center. They're usually no more than 6 feet in diameter, with an outside wall of around 2 to 3 feet in height. 
Be sure to sit down and plan out your keyhole garden by choosing the shape that you want to use, whether you prefer circular, oval, octagon, or square. You also have to decide whether you will be using stone, brick, concrete blocks, or cedar wood as construction materials. The best material that I would suggest you use for your compost cage is chicken wire. That way the nutrients are able to seep out from the compost pile and back into your garden soil.    
Why are Keyhole Garden Designs Raised So High?
The answer to this is short and simple. A keyhole garden bed is raised for two main reasons. One, it keeps gardeners from having to bend over or stoop down in order to tend their plants. This reason alone should interest some of you that have a much harder time getting around in your garden area. 
And secondly, it promotes proper drainage so that your garden soil is moist but not overly soggy. This helps to create the perfect growing environment for your plants no matter what climate you may be living in.
A Healthy Compost Pile is Critical for a Keyhole Garden
If you want to have great success with the keyhole garden, you're going to need to have a compost pile that's rich in minerals. You can do this by adding a variety of organic matter, such as food scraps, vegetable waste, grass clippings, dried leaves, and weeds onto the pile. And by adding water to your compost mound, you will help speed up the decaying process.
As this begins to happen over time, the organic material will turn into a dark compost that's rich in nutrients. It can then be used as a fertile soil conditioner for your surrounding plants. If you are still new to the idea of composting, here's more information on the subject.
Care and Growing Tips
As long as you are continuing to add scraps to your compost pile, a keyhole garden should be sustainable with all of the right nutrients for several years to come. These are a few care and growing tips for you to use if you're thinking about going with a keyhole design:
Be sure to purposely water directly into your compost pile. This allows for nutrients and other key minerals to be carried into your garden soil every time that you water it.
When you start to notice that your compost pile is settling down and compacting, go ahead and add more scraps to keep the top of the compost level with your garden soil. You can even make it slightly above the garden level if you choose to and it shouldn't take too many scraps to get you there. 
In order to maintain a healthy soil balance for your garden, make it a habit of rotating your crops annually. Planting the same crops in the same exact location year after year will deplete the nutrients in your soil faster than it ought to. There are certain plants available that will add minerals back into your soil. Take peas for example. They'll add nitrogen back into the soil. 
About every 3 to 4 years, completely clean out your compost pile in the center of your garden and start fresh.
When springtime comes around, make sure that there aren't any loose stones or any repairs that need to be made to your keyhole garden before you start the upcoming season.
Final Word
As you now know, a keyhole garden helps your garden soil maintain moisture and all of its important nutrients. They also make your life as a gardener a whole lot easier. If you're thinking about starting your first keyhole garden, I'd love to hear what design shape and materials you plan on using. May God Bless this world, Linda. 
Please Check Out What To Plant Each Month:
Copyright Images: Raised Garden AdobeStock_336792193 by Gloria Moeller