Easy Favorite Breakfast Biscuits Anyone Can Make
These are my Easy Favorite Breakfast Biscuits I fix all the time. They are flaky, fluffy and melt in your mouth, with a crunchy texture on the outside. I make them with real butter instead of shortening and brush the tops with butter right before baking. They taste great with butter, honey or jam. These biscuits can be made with enriched white flour of freshly ground whole wheat flour. Today I made these breakfast biscuits with freshly ground whole wheat flour.
The first time I tasted these breakfast biscuits was at my friend, Kathleen's home. She made them the first time with white flour. The next time she brought some over to my house the biscuits were made with whole wheat flour.
Breakfast Biscuits:
I like both equally as well. I grew up on biscuits…biscuits with so many meals. This particular recipe is made with yeast, and the recipe makes enough breakfast biscuits for several meals.
This is a great recipe to learn how to make breakfast biscuits. They are easy to roll out and cut. I brushed them with some butter from the butter dish, covered and let them rise for about 30 minutes. I baked them for 12 minutes. Baked to perfection, I must say. Do you remember eating creamed tuna on breakfast biscuits growing up? I have my granddaughter here and I just asked her if she had ever eaten a biscuit… she responded, "No not homemade, just from Kentucky Fried Chicken or those that you can pop open on the counter with biscuit dough inside."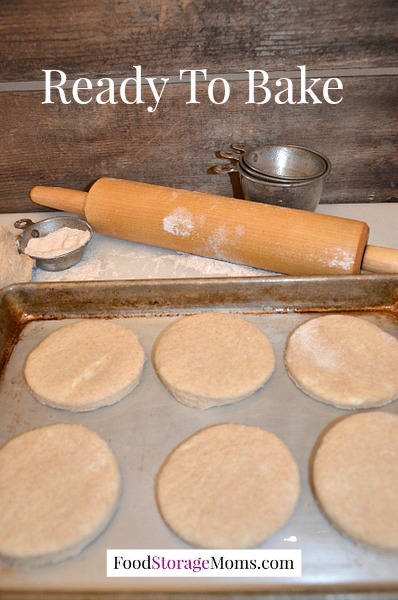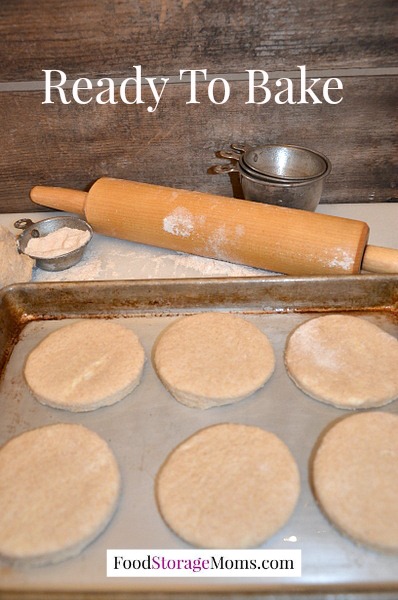 Well, this would be a very good recipe for people to try and make. It is truly a no-fail recipe. Have you ever heard of chicken a la king? Yep, I had that over breakfast biscuits as well. What about creamed chipped beef over flaky, fluffy biscuits? If you feel like you wish you had made rolls say for Sunday dinner, this recipe is fabulous for making rolls/biscuits at the last minute. From start to finish they take about one hour. You let them rise for about 20-30 minutes. They are fabulous!
Please tell me if you grew up on biscuits….I would love to hear what you like on your biscuits….butter, honey or jam?
My Favorite Biscuits by Food Storage Moms
Ingredients:
4 Tsp. instant SAF yeast
¼ cup sugar
1 Tsp. baking soda
2 cups buttermilk
½ cup warm water
1 cup shortening or butter (I use butter)
5 cups self-rising flour, bread flour, or whole wheat flour
Instructions:
Combine all the ingredients in a bowl, except the flour. Then slowly add the flour one cup at a time. and mix thoroughly. Place the covered bowl in the refrigerator. The dough will keep about 5 days in the refrigerator. Roll out the dough when ready to make the desired amount of biscuits. Brush them with melted butter and let rise 20-30 minutes. Bake at 425 degrees for 12-15 minutes. Enjoy.
PRINTABLE recipe: Recipe by Food Storage Moms