Best Clothesline-What Kind Should I Buy?
Do you need the best clothesline that could be used in a pinch if you lose power? Have you wondered, "what kind should I buy"? Well, I have been looking for a clothesline for a few years, yes a few years. I have a conventional dryer, but I wanted one that I could use to save me money on utility bills and hence be self-sufficient at the same time.
Earth Easy was gracious enough to send one of these to me to try in my yard. This really is the best one I have found anywhere! These are my opinions on this awesome clothesline. I have looked for years for just the right one. This is it!
What's The Best Clothesline?
I really don't like depending on someone else like the utility companies. I want to be more "green" as well. I am taking baby steps. This is the first one that works for me. The people at  https://eartheasy.com/ had the exact one I have been looking for. Here is the deal, I live in a neighborhood with an HOA (Home Owners Association). We are not allowed to have a clothesline in our neighborhood, please don't get me started on HOA's!
This particular one is easy to install our friend, Wally dug the hole 16 inches deep by 12 inches square. We placed the cinder block with the concrete mix (thank you Wally) and secured the "sleeve" for the clothesline pole.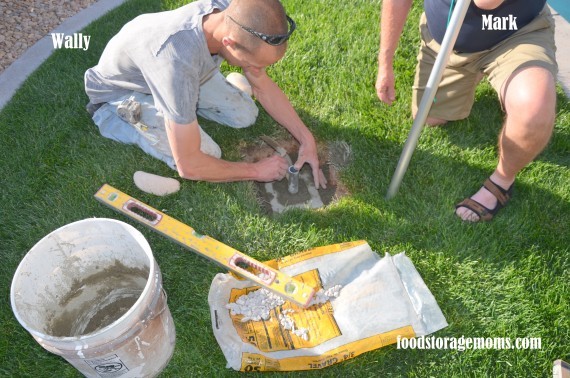 Here is the Breeze Catcher Rotary Clothesline closed: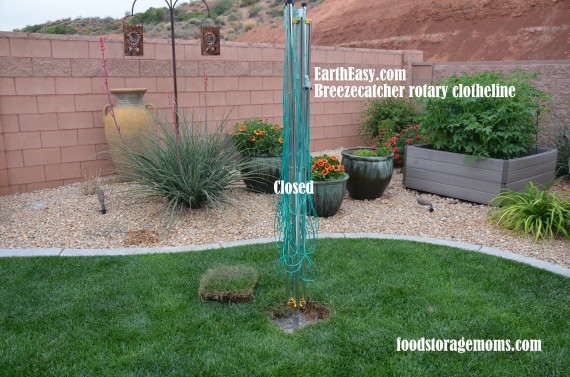 This is how it looks open and it rotates in the wind or with your finger when hanging clothes!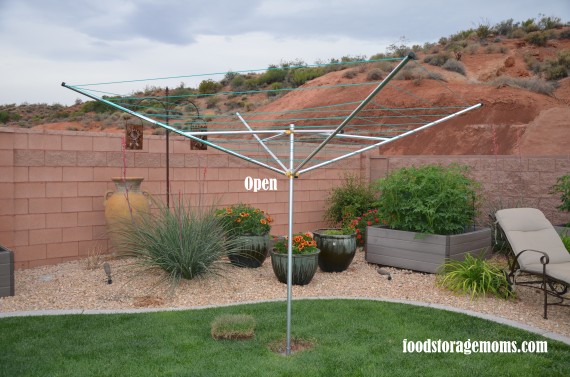 Here it is in the closed position and covered with an optional cover you can purchase. You can leave it up year round or remove it and store it in your garage or shed.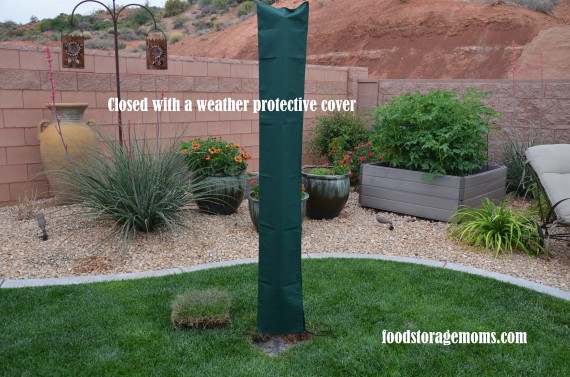 You really won't be able to see where the sleeve cap is once the grass fills in and you can mow right over it if you position it correctly.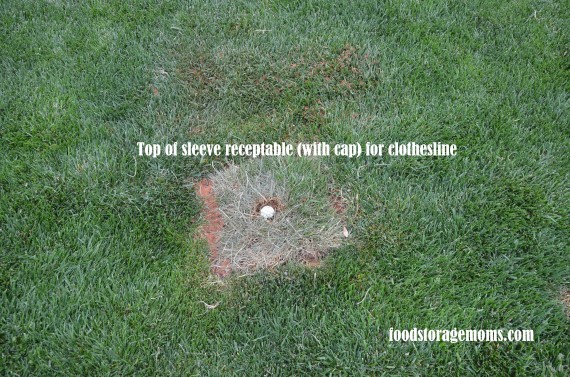 I grew up with a clothesline, you know the kind that looked like a T. One T at one end and ten feet away from another T with wires. I can still see the sheets blowing in the wind. Happy clothes drying!
Linda's: YouTube