Are Vintage Skills A Thing Of the Past?
Vintage skills, are they a thing of the past? Have we lost some of the skills our ancestors learned? The definition of vintage from the dictionary says this and I quote from Merriam-Webster: "of old, recognized, and enduring interest, importance or quality. Classic, of the best and most characteristic."
My mother taught me to sew, cook from scratch and garden. She taught me to make bread and preserve fruits and vegetables from the garden. I also remember taking sewing classes in Home Economics at school.
I called my grandson, Zack who learned to sew in junior high school. I asked him what the class was called, he said it was called "Sports Sewing". He learned to make a jacket and a gym bag! He learned on a BabyLock sewing machine. He loved the class, he even said it was cool! I learned to sew on a Singer sewing machine. I now have a Bernina machine. I dreamed about having a Bernina from the time I was about 26 years old.
Around that time I was working part-time at a Bernina store in Logan, Utah. I was in charge of designing the display windows for people walking or driving by the storefront. I rotated the different fabrics in the store and sewed clothes with those same fabrics to put on display.
It was a thrill for me to sew clothes for this popular store. Looking back I guess I was a little bit of a fraud using my Singer sewing machine to sew the clothes at home. LOL! I would go "practice" on the Bernina machines, and I dreamt one day I would own one of those babies.
Well, when my mother passed away in 2006, she left me a little money and I bought a Bernina! I was 56 years old and it was a cartwheel moment for me! It took me 30 years to get one! It wasn't top of the line, but it was a well made sturdy machine.
I will never part with that sewing machine. I know my mom is looking down from heaven and is so grateful I bought that machine to honor her and continue to use one of her vintage skills called sewing.
Vintage Skills
Sewing:
I have mended clothes for neighbors, family, and friends with my sewing machine. I have made twirly skirts for my granddaughters with matching appliqued t-shirts. I have made quilts and embroidered towels for baptisms and quilts for christenings.
When I lived at home I sewed all of my clothes. If we had a prom dance coming up, my mom whipped out her sewing machine to get started sewing all the millions of pieces of fabric for our dresses.
My friend, JoAnn taught Home Economics when she was younger and we would compare our sewing ideas as we raised our kids together. It was nice to have a friend that understood the joy of sewing something.
My sister, Carol has now taken her sewing to the next level of one of a kind perfectly sewn, appliqued quilts carefully quilted and bound with love.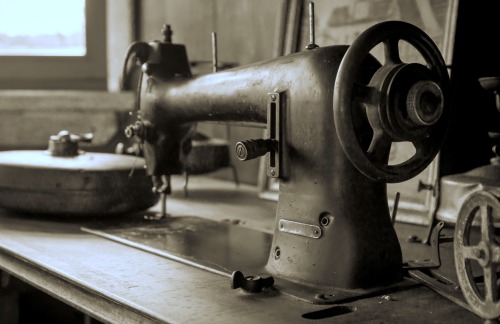 Cooking from scratch:
I have to laugh because I know when I was growing up we had creamed tuna on toast at least once a week. I do remember having goulash, fried liver and onions to name a few things. We ate a lot of grilled cheese sandwiches on homemade bread, I know that!
We ate a lot of beans, rice, soups, and chili made from every kind of bean known to man! We also ate creamed chip beef on toast a lot. Sloppy joes were one of our favorite meals.
We had peanut butter and jam sandwiches for dinner many nights. We usually had cans of green beans and corn or some kind of vegetable to go with meals. Breakfast for dinner was a highlight, with pancakes, scrambled eggs and hashbrowns with syrup. If we had tacos with homemade salsa that was my all time favorite meals and one I cherish to this day!
Potatoes were a staple at our home, oh how we loved homemade French fries and twice baked potatoes. Sometimes we had open-faced sandwiches with melted cheese on top broiled in the oven.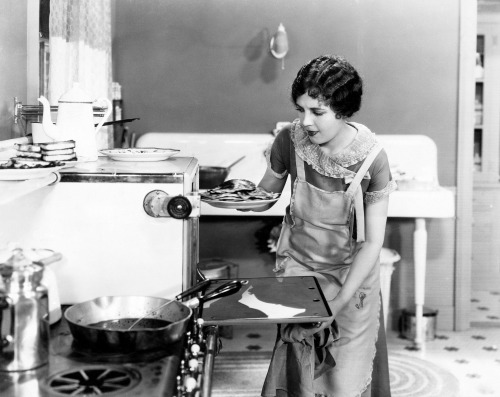 I vaguely remember a drive through with girls on roller skates at a drive-in restaurant. It was way too expensive for our family's budget to eat there. I know when I was raising my daughters we rarely ate out for meals. We just didn't do it. It wasn't until my girls were grown that Mark and I ate out a lot when we were both working long hours.
Gardening:
My great-grandmother would be delighted at seeing organic grocery stores. Oh, that's right, she grew organic food back when it wasn't called organic. It was homegrown food, or as we call it today, a garden. No pesticides or herbicides. Just the earth planted with saved seeds. Imagine that, seeds that produced year after year.
We used a hoe, shovel, and replanted seeds year after year. There is something magical about tilling the garden, planting, watering and checking the garden every day for a sprout. Any sprout. Then when we saw flowers on the fruit trees or vegetables in the garden, we were elated! We couldn't wait for that first fresh tomato or peach.
Canning/Preserving food:
My mother taught me, as well as my sisters, to can, dehydrate and use every morsel of food that was purchased or grown. No waste, ever. I carried on the tradition by teaching my daughters as well. We lived in towns that sold fruit pretty cheap and we canned and dehydrated everything we could get our hands on, and enjoyed the works of our labor for the year.
Then we started again the next year, and so on. I know this was a lesson that taught my four daughters to be self-reliant and to value hard work to get needed things done.
Bread Making:
By now you know, I love to make bread, cinnamon rolls, dinner rolls or whatever so I can use my white bread flour or freshly ground whole wheat flour. I have taught probably hundreds of people to make bread over the years, and it always brings me joy to feel the bread dough in my hands.
My daughter, Heidi makes the most beautiful loaves of bread and I have yet to form my loaves to turn out like hers. Kudo to my daughter, it makes a momma proud to see her daughter or daughters make bread, cinnamon rolls or dinner rolls. That's how we roll, no pun intended.
Final Word
Let me know the vintage skills you remember as a child, I love your comments and thoughts. May God bless us all to be self-reliant.
My favorite things:
Unco Industries Wiggle Worm Soil Builder Earthworm Castings Organic Fertilizer, 15-Pound
Dr. Earth 803 1-1/2 Cubic Feet All Purpose Compost
5 Pounds of Azomite – Organic Trace Mineral Powder – 67 Essential Minerals for You and Your Garden by Raw Supply