A Recession is Coming! Are You Prepared? 7 Easy Ways to Prepare
A recession is coming, whether we like it or not. Every day folks like you and me need to start preparing for what's to come. That means making a budget, cutting expenses, and saving money wherever we can. It also means being prepared for the tougher times ahead.
What is a Recession?
A recession is a significant decline in economic activity in the country lasting more than a few months. It is visible in industrial production, employment, real income, and wholesale-retail trade. The technical indicators of a recession are two consecutive quarters of a country's gross domestic product (GDP) contracting.
A recession generally occurs when there is a widespread drop in spending (an adverse demand shock). This may be caused by an external event such as a financial crisis or an oil price shock, or it may be due to conditions within the country such as a housing market crash or an increase in interest rates.
When spending declines, so do production and employment. As companies lay off workers and reduce production, GDP growth slows and can even turn negative. A recessionary episode typically ends when GDP growth resumes. However, the labor market often lags behind the rest of the economy, so workers may continue to experience unemployment and underemployment even after the economy has recovered.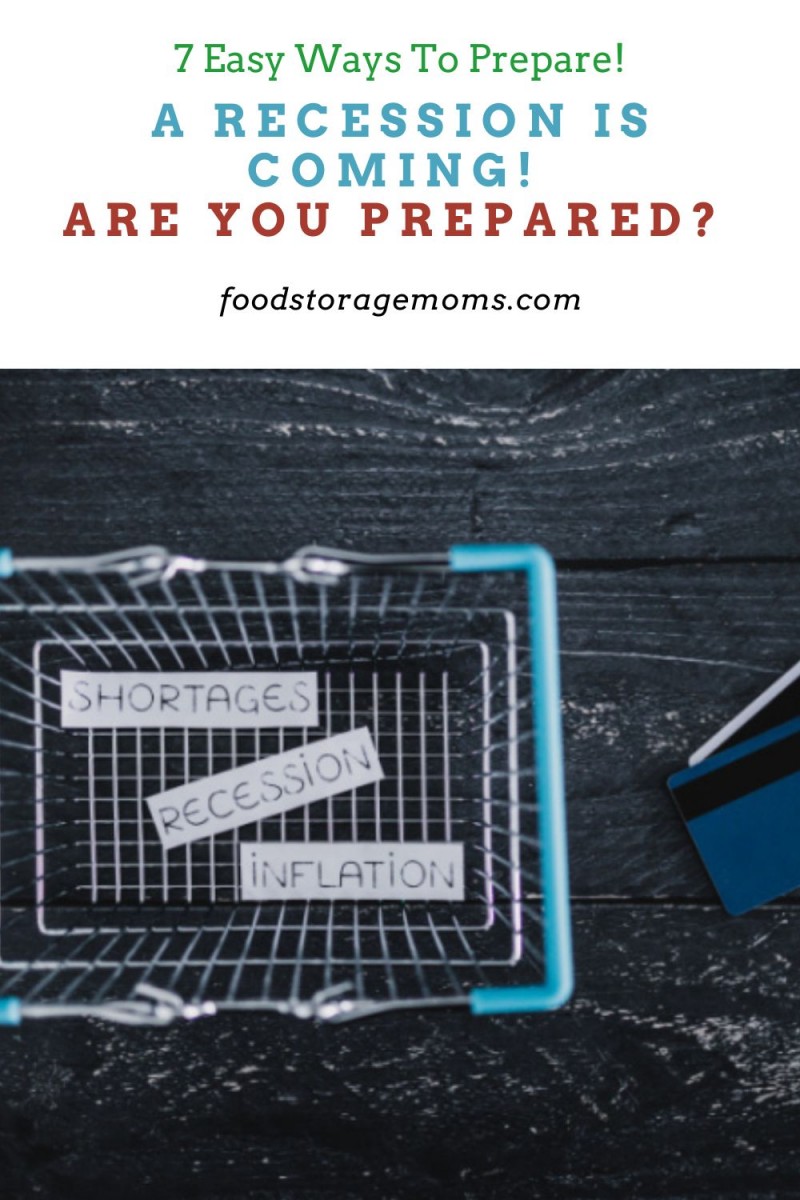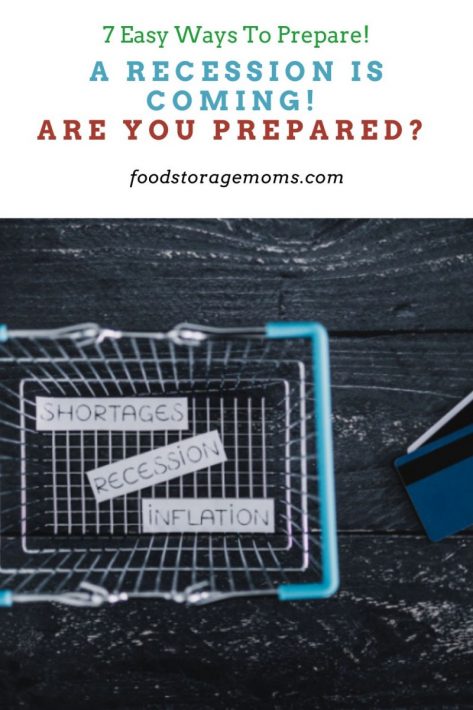 How Long Do Recessions Last?
Recessions can last anywhere from a few months to a number of years. The average recession in the United States since World War II has lasted just under a year. The longest postwar recession was from November 1973 to March 1975, when GDP growth was negative for six consecutive quarters.
The most recent recession, which began in December 2007 and ended in June 2009, was the longest and deepest since the Great Depression of the 1930s. GDP growth was negative for four consecutive quarters, making it the only recession since the Great Depression to last that long. The recession also caused a significant decline in employment, with over 8 million jobs lost from peak to trough.
What Causes a Recession?
Recessions are typically caused by a combination of factors. Most recessions are preceded by a period of economic expansion, during which time businesses and households build up debt. This can make an economy vulnerable to a downturn if conditions change.
For example, it may be sparked by a sharp increase in interest rates, causing a housing market crash and a decline in consumer spending. A recession may also be caused by a sudden decrease in demand for a country's exports, leading to a decline in production and jobs.
In the most recent recession, a number of factors came together to create the perfect storm. The housing market crash was triggered by a combination of sub-prime mortgage lending, easy credit, and a sharp increase in home prices. This led to a wave of foreclosures and a decrease in consumer spending.
The financial crisis was caused by a combination of risky lending practices, a shortage of liquidity, and a loss of confidence in the financial system. The resulting credit crunch made it difficult for businesses to get loans and forced them to cut back on investments in equipment, research and development (R&D), and hiring.
The oil price shock added to the problem by increasing the cost of gas and other energy products. This led to a decrease in consumer spending and a decline in production. We have been seeing the same pattern over the past few months now.
What Signals A Recession?
Wallstreet says a recession is coming, but why? Well, recessions tend to come in cycles, and many say we are long overdue for one. Here are some other reasons why we may be heading for a recession:
Yield Curve
The yield curve is a key recession indicator. It's a graph that plots the interest rates, at a set point in time, of bonds having equal credit quality but differing maturity dates. The most common yield curve compares the three-month, two-year, five-year, and 10-year U.S. Treasury debt. This yield curve is also called the Treasury yield curve. If the yield on long-term debt is close to the yield on short-term debt, it is a sign that businesses and consumers have lost confidence in those investments, particularly on a long-term basis. They take a wait-and-see approach. If people and businesses aren't willing to invest it is a sign of bad things to come.
Interest Rates
In a healthy economy, short-term interest rates are usually lower than long-term rates. That's because there's normally more risk associated with lending money for a longer period. When the opposite happens and long-term rates are lower than short-term rates, it's called an inverted yield curve. An inverted yield curve has preceded every recession in the past 50 years.
Stock Market
The stock market is a collection of markets where stocks (pieces of ownership in businesses) are traded between investors. It usually refers to the exchanges where stocks and other securities are bought and sold. The stock market can be used to measure the performance of a whole economy or particular sectors of it.
A recession is often preceded by a fall in prices, thus value, in the stock market. This happens because investors become more risk-averse and start selling their shares. As share prices fall, businesses become less valuable and may find it more difficult to raise money by issuing new shares. This can further reduce investment and spending, leading to a slump in economic growth.
Consumer Confidence
Consumer confidence is a key indicator of economic health. It measures how optimistic or pessimistic consumers are about the economy and their own financial prospects.
A high level of consumer confidence indicates that consumers are more likely to spend money, which boosts economic growth. A low level of consumer confidence indicates that consumers are more likely to save money, which can lead to a downturn.
High Debt Levels
High levels of debt can make a bad economy worse. That's because when consumers and businesses cut back on spending, it leads to a decline in economic activity. This in turn can lead to job losses and a further decline in spending.
High levels of debt can also make it more difficult for a country to respond to the downturn. That's because the government may need to raise taxes or cut spending to reduce the deficit. This can hurt growth and make a recession worse.
Are We Going Into a Recession?
Several economists predict that the United States is going to be in a downturn next year. In fact, Mark Zandi who is the chief economist at Moody's Analytics is predicting a 40% chance of a recession in the next year. While it is not a certainty, it is a good idea to be prepared.
What Can You Do To Prepare For A Recession?
There are a number of things you can do to prepare for an economic collapse. Here are a few suggestions:
1. Save Money
One of the best things you can do is to start saving money now, if possible. This will give you a cushion to fall back on if you lose your job or your hours are cut. Try to put away at least 3-6 months of living expenses.
2. Pay Off Debt
If you have any high-interest debt, such as credit card debt, now is a good time to try to pay it off, or at least pay it down. This will reduce your monthly expenses and free up more money to save.
3. Invest In Yourself
Investing in yourself means taking steps to improve your skills and education. This will make you more attractive to employers and better able to weather a recession.
4. Create A Budget
A budget will help you track your spending and make sure you are living within your means. This is a good idea even if there is no recession.
5. Stock Up On Food And Supplies
Stocking up on food and supplies can help you save money due to the current increases we are seeing. Having these things stored away will help you weather a potential recession. This is especially true if you are on a tight budget. Read my posts below to learn what to stock:
6. Stock Up on Water
Stocking up on water is a good idea in general, but it's especially important during an economic downturn. This is because a recession can lead to a decline in the quality of tap water. This is due to several factors, including a decrease in funding for the maintenance and repair of water infrastructure. Read How to Store Water For Drinking and Cooking for more information.
7. Start a Garden
Another good way to prepare for a recession is to start a garden. This will provide you with a source of fresh produce and can save you money on your grocery bill. Check out the following gardening posts:
Can A Recession Be a Good Thing?
Don't be afraid of a recession. It may be tough to weather the storm, but it can actually provide a few benefits when they happen. Inflation is soaring out of control right now, and a downturn will balance those everyday costs. Can you imagine if prices just kept rising? 
It will also give the government a chance to reassess spending, making sure that each area is important before the funds are allocated.
Additionally, it can also lead to a more simplified lifestyle. People may be forced to downsize their homes and cars. This can lead to a decrease in consumption, which is good for the environment.
More On Recessions/Depressions:
Final Word
A recession is a normal part of the economic cycle. While they can be tough to deal with for many people, there are a number of things you can do to prepare for it. The most important thing is to start preparing now.
What are your thoughts? Are you prepared for a recession? Let me know in the comments below. May God Bless this world, Linda
Copyright Images: Recession and Inflation Shortages AdobeStock_510389733 by faithie