11 Items Needed In Your Pantry

Today, I'm sharing 11 items needed in your pantry. Sometimes we need to see lists over and over before we say, "oh my gosh, I forgot that one." Knowing which items to buy can come in handy if you'd like to stock your pantry with the essentials. However, if you're not sure what to put in your pantry, check out this list of the 11 essentials that you can put to good use when preparing different meals for yourself and your loved ones.
11 Items Needed In Your Pantry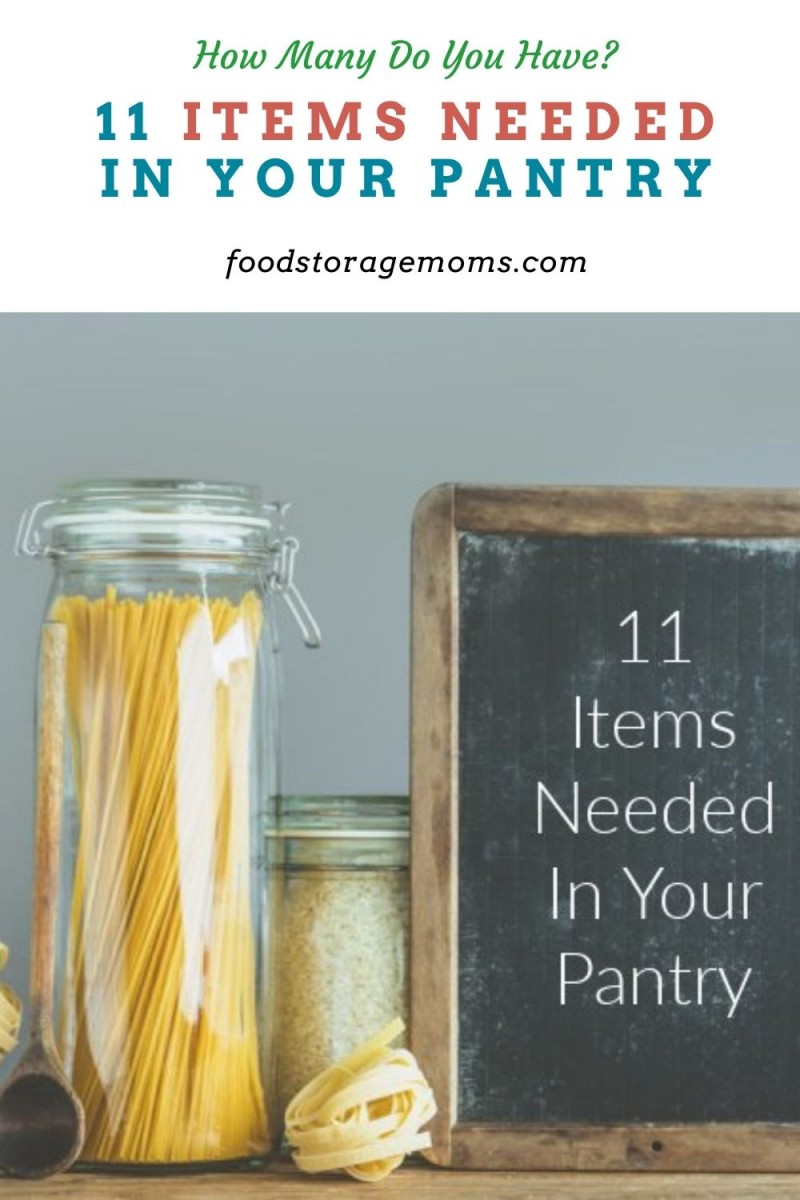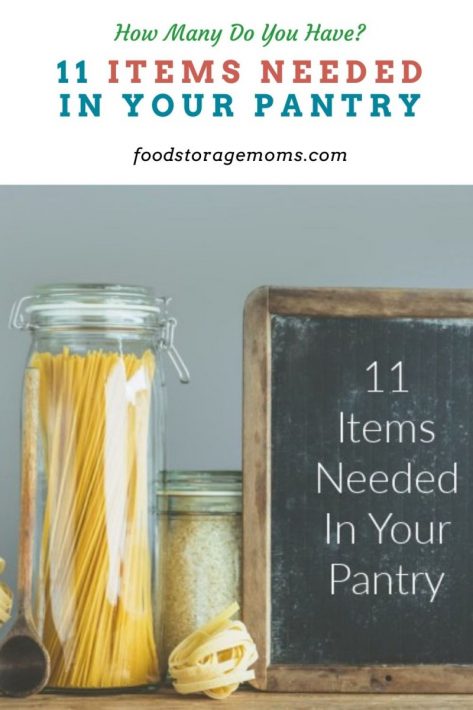 1. Pasta
Always have pasta in your pantry because you don't know when you might need it to make a full lunch or dinner meal, or even a quick pasta salad. You can buy different types of pasta, including spaghetti, fettuccine, macaroni, rotini, and more. It's always good to have a versatile selection of pasta in the pantry. Don't forget that you can also make homemade soups and add pasta to them with meat, veggies, and seasonings.
2. Seasonings
Be sure to get a whole variety of seasonings that will add flavor to your food. Some of the best herbs include pepper, garlic powder, seasoning salt, cayenne pepper, cajun seasoning, and garlic salt. Then, of course, you can grab what you like to use on your favorite foods. Even if you're on a budget, you can find most spices at low prices if you check store ads and are willing to try your favorite store's brand name. Another place to check for special deals is at the dollar store.
3. Chicken, Beef and Vegetable Bouillon Cubes
Buy some chicken bouillon cubes and have them in the pantry for different meals. For example, you can toss them in a pot of boiling water to prepare the chicken broth for soups and other meals. Put them in a pot with rice to give your rice more flavor, and use them in other meals to take the flavor to the next level.
Once you start using chicken bouillon cubes in your cooking, you won't want to go back to those old bland meals of times past. Chicken Bouillon Cubes.
And don't forget beef and vegetable bouillon cubes. They add so much flavor to so many meals.
4. Canned Vegetables
Collect canned vegetables while they're on sale and then keep them in the pantry. Then, you can serve heated canned vegetables as a side dish with some of your favorite foods, including chicken, pork chops, turkey breast, and meatloaf. The last few times I've been to a number of local grocery stores they've all had case goods sales in full swing. Take advantage of them NOW.
While canned vegetables don't have that fresh taste that fresh vegetables have, they're still delicious and nutritious. So, if you want to make sure you have something healthy and flavorful to put on your plate, get canned peas, carrots, beets, green beans, and more.
In case you missed this post, Canned Foods I Highly Recommend You Store
5. Boxed Cake Mix
It's always beneficial to buy boxed cake mixes while on sale and have them in your pantry because you don't know when you might need to make a cake in a hurry. If your kids are in the mood for something sweet or someone's birthday is approaching, you have the cake mix and can prepare a delicious dessert easily by following the box instructions.
However, you can also make the boxed cake mix with minimal ingredients, such as one can of your favorite soda. It comes out tasting good and is perfect to use in a pinch when you don't have eggs or milk available for the batter.
The month of October typically has my favorite Duncan Hines brand of cake mixes on sale 2 for $2.00. They only do it once a year, so I like to buy 12 boxes to get me through months of special holidays, birthdays, or other events calling for a cake.
6. Beans
Start buying different types of beans for your pantry, such as black beans, pinto beans, and even red kidney beans. You can make side dishes with them, add them to rice, and use them in different recipes, such as slow cooker meals and casseroles. Beans are good for you, containing essential vitamins and nutrients that can improve health. Most varieties of beans are a great source of protein too.
7. Peanut Butter
As long as no one in the household has a peanut allergy, it's a good thing to have a container of peanut butter in the pantry. It's great for making quick peanut butter and jelly sandwiches, but you can also use it in many different recipes.
For example, peanut butter is a great ingredient to have when you're making homemade cookies or cake and want to add that peanut butter taste to those baked treats. It's also great to spread on crackers or serve with fruit and veggies.
Who doesn't love peanut butter and jelly/jam sandwiches, right?
8. Canned Tomatoes
Don't forget about canned tomatoes! The canned tomatoes are fantastic to have in the pantry because you can put them in soups and stews to add more flavor. There are different variations of canned tomatoes, including stewed and diced options. In addition, canned tomatoes typically don't cost much money.
9. Hot Sauce/Salsa
If you like a little spice in your food, be sure to buy your favorite hot sauce or salsa and keep it stocked in the pantry. Then, you can add it to nearly anything, such as fried chicken, rice, tacos, and other flavorful foods, to easily enhance the flavor and the "heat" that your food will have.
10. Brown Rice
Be sure to buy brown rice and store it in a container in your pantry. You can make traditional brown rice, or prepare different variations of it by adding ingredients and spices to it, such as vegetables, soy sauce, garlic powder, and more.
Brown rice is a great side dish to serve with vegetables and meat or fish, such as chicken, salmon, flounder, and pork. But, of course, you don't need to eat meat with it. You can even add it to homemade burritos to make them more fulfilling, if you'd like.
Keep in mind, brown rice doesn't have a very long shelf-life because of the oil in the bran layer, it only stays good for about 6 months.
11. Flour
Finally, one of the most important staples of all time to have in your pantry is flour. You can do so much with flour, such as preparing pancakes, making waffles, coating chicken before frying it, making a cake from scratch, and so much more.
It's a valuable ingredient to have when you want to make homemade gravy or thicken up some of your favorite soups, too. Because many recipes call for a bit of flour, you can't go wrong with having it in your house.
Final Word
When you're planning to stock up on the essentials and add them to your pantry, these are the 11 items you need to have. Of course, you don't have to rush out to the store and buy them all at once, but consider getting these items when you can find them on sale to get them at the best price.
When you have these staples in your closet, you have what you need to make all kinds of meals for yourself and your loved ones. In addition, you're more than likely to have what you need when following different recipes. May God Bless this world, Linda
Copyright Images: Spaghetti and Rice Depositphotos_216187588_s-2019