Traveling During a Pandemic: What You Need

Most of us have grown a bit restless and antsy living in our "new norm" and the strict social distancing measures that we find everywhere. Our state and local governments have continually encouraged us to stay home all these months, only adding to what feels like a long solitary confinement sentence to our already stir-crazy families.
Something has to give. After all, this is usually the time of year that families go on vacation for a change in scenery, head to the beach to catch a break from our stressful lives, or enjoy that last getaway before school starts. When you travel during a pandemic, let's talk about what you need. 
Related: Infection Prevention Tips to Stay Healthy
Traveling During a Pandemic: What You Need
Recently, with businesses and vacation destinations that have started to open back up, along with the traveling bans being loosened significantly, many Americans have made the decision that it's time to pack their suitcases. Maybe you've been thinking about traveling, or you're in a situation that's left you with little choice but to travel, but you're left wondering if it's safe to do so?
There's no way to deny that traveling is taking a greater risk of being exposed to the virus, not to mention the more challenges that you will have to face to protect yourself from the virus. However, there are a number of precautions that you can take to keep your family safe while doing so. Here's more on traveling during a pandemic and everything that you will need.
Vitamins, Pain-Killers, and Prescriptions
Prior to your visit, it's imperative that each person in your family has an immune system that's running top-notch. When our immune systems are not functioning at their maximum level, that's when we're more susceptible to catching viruses and infections. Be sure to keep up with your vitamins each day, long before you travel.
As the day for your departure approaches, make sure that you've packed enough vitamins, pain-killers, medicines, and other prescriptions that you need that will last you during your travel period. In case you missed this post, 35 OTC Medications You Should Store
Face Masks
No matter what part of the country you live in, face masks these days are being treated more like a ticket of entry in the businesses that you visit. They've also been found to effectively lower the spread of Covid-19, so if you're not wanting to be stuck in a hotel the entire time, make sure that you bring one for each of your family members with some spares in case they are damaged or lost.
Hand Sanitizer Spray and Alcohol-Based Tissue Wipes
When you're desperate and left with nowhere to wash your hands, don't make the mistake of traveling without hand sanitizing spray for extra backup. Personal hygiene is the best way to keep your family healthy during a pandemic and should not ever be compromised. Also, be sure to scrub your hands for at least 20 seconds when you are in a situation where you can wash your hands.
It's nearly impossible to go throughout the day without touching a handful of surfaces when you're in public.
This can be unsettling because Covid-19 has proven to survive on those same surfaces for a long period of time.
That's why it will be smart if you bring alcohol-based wipes so that you can wipe down those surfaces to kill germs and other bacteria. You can even use them on your phone and other devices that also come into contact with other surfaces.
Of course, soap and water are awesome as well!
Lysol To-go Spray
When you're left with no choice but to use a public restroom that hundreds of other people have used before you, don't sit down without using Lysol Disinfectant To-go Spray first. It disinfects any surface while killing bacteria and viruses by up to 99.9%. Remember the bathroom door latch and handle, along with the toilet flush handle or push button.
Water Bottle
In the past, you may have relied more on the convenience of public drinking fountains at each rest stop to stay hydrated. That way you didn't have to drop $2 for bottled water at the convenience store. Most places that you visit now have their drinking fountains blocked off from public use, so you'll need another way to quench your thirst.
The Nomader collapsible water bottle is designed in such a way to keep germs out of your mouth. It's extremely durable, leak-proof, and is great for on the go.
Pack Extra Meals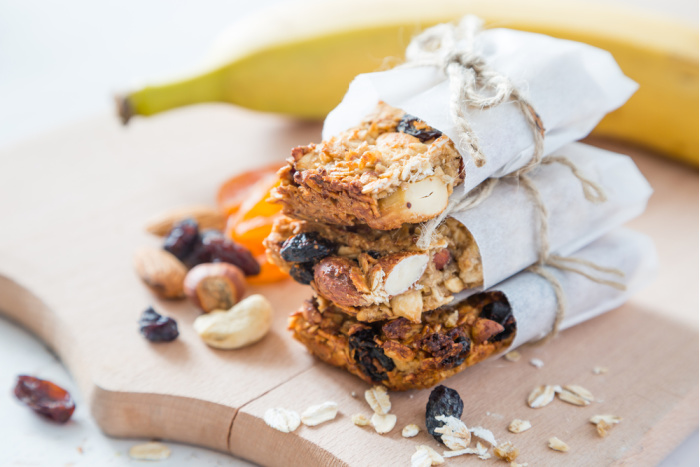 If you're looking for other ways to reduce the risk of catching the virus, how about packing extra meals so that you don't have to stop by restaurants and drive-thrus as often? You could plan for a few picnics that not only get you outside for some fresh air, but keep you from tighter spaces with more people. Don't forget to pack extra snacks to meet those cravings head-on so that you don't have to stop for a snack as often.
No-Touch Door Opener
You don't necessarily need one of these, but the No-touch Door Opener can bring you extra peace of mind when you're stressing out while in a public setting. This is a handy little tool that hooks right on to your keychain, keeping you from having to use your own hands while opening doors and pushing elevator buttons.
Disposable Gloves
Disposable gloves are a cheaper method that you can use when you have no choice but to touch surfaces while you're out in public. These are especially something that you need when you have to use a public restroom. Please stay safe during this crazy time. It's a good idea to take a small package of disinfecting wipes as well!
Final Word
Staying home is in fact the very best way to keep your family safe until the duration of this pandemic is over. But if you've reached a point where you're tired from following the stay at home orders, I understand where you're coming from and I'm not here to argue. We all feel the need for a break from the strict guidelines of staying indoors as much as possible, even when you know they help keep us safe.
It's all about traveling during a pandemic: what you need! Just remember to bring along with you several of these essential items that can continue to keep you safe and healthy. P.S. Don't forget to wear masks! May God Bless this world, Linda.
Copyright Images: Traveling by Road AdobeStock_331406299 by nickolya, Granola Bars Deposit photos_99362456_s-2019