Sam's Club-10 Items I Recommend Buying
Here I am again, with my thoughts on Sam's Club-10 items I recommend buying. There are so many that I feel should be considered for your preparedness stash. I'll break these 10 down with some dialogue because I feel strongly we must stock items we need or want now. I'm very concerned when I go to several grocery stores and so many shelves are empty, or nearly empty.
Remember when the grocery stores would be packed with items on the shelves from back to front, nope not anymore. Now, some of the stores pull the 2 cans or 2 boxes of food forward on the shelves so it appears the shelves are filled.
Or, there is one box of pasta on a twelve-foot shelf, nothing else. The first time I saw the shelves several months ago, I was shocked. I thought, oh, they are probably going to stock the shelves later today. I asked the staff, what was up? They are tight-lipped, as they should be.
It's pretty clear to me that something is wrong. We all know it, we just need to stock up to make sure we can feed our families, right? Just a friendly reminder, please stock water, it's critical, but you know that.
Can openers: Regular and Larger Ones
Sam's Club-10 Items I Recommend Buying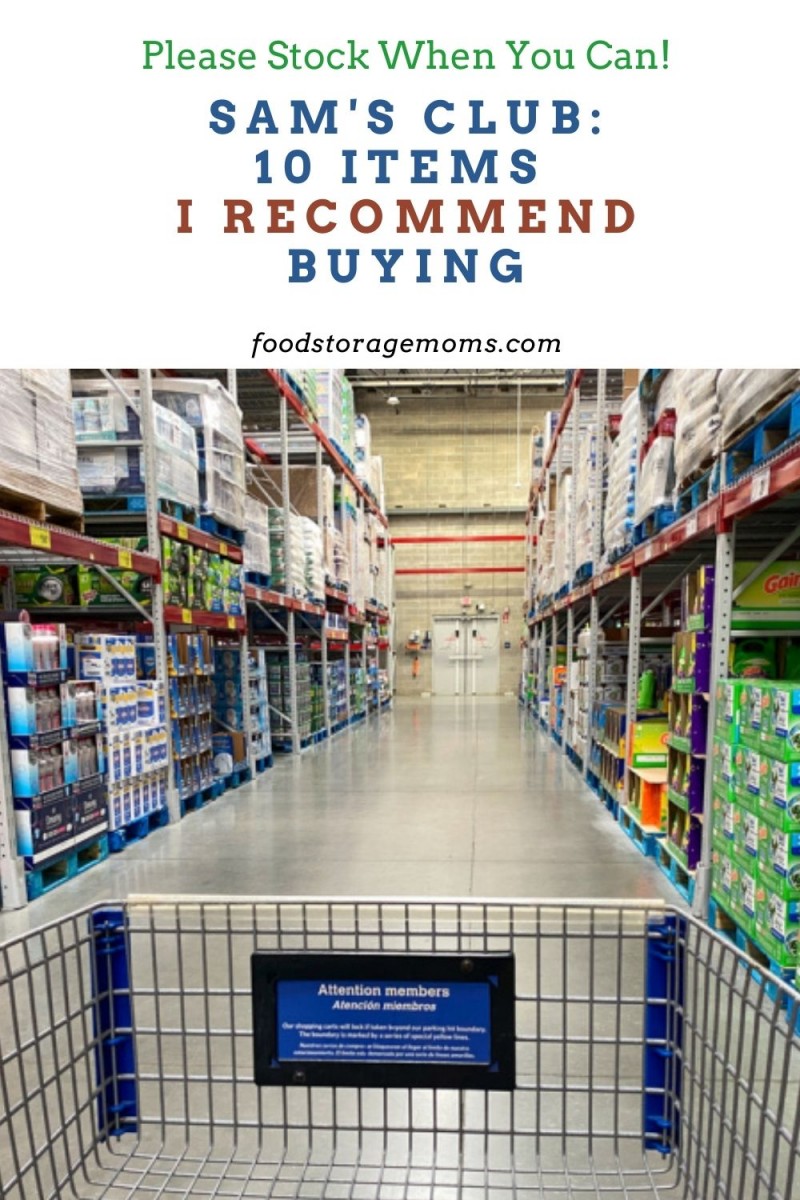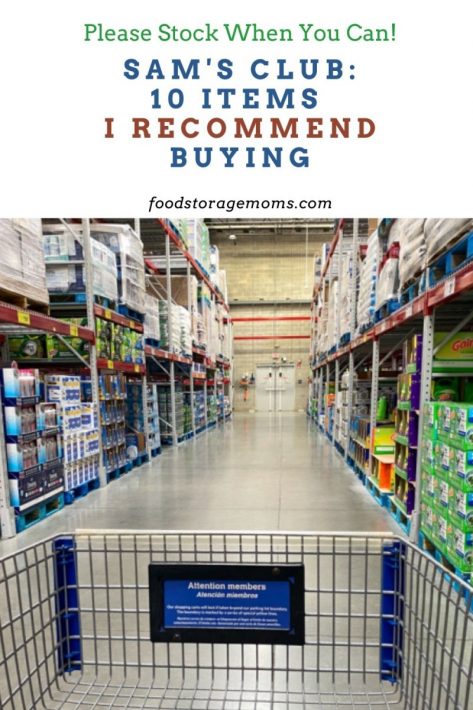 In case you missed this post, Sam's Club: What I Recommend Buying
Sam's Club-10 Items I Recommend Buying
Pet Food
If we have pets, we need to stock food for the animals living in our homes just like we do for all our regular family members. Some of my readers have animals living outside that also need to be considered when stocking up on food. They may have chickens, goats, rabbits, etc. But at Sam's Club, they only had dog and cat food, as I remember. Treats for the pets would be nice, but we need to be able to feed them their regular dietary food.
My two Shih Tzus will eat homemade food, but I still buy their regular grain-free dog food. I took so many pictures at the store because I'm a visual person. Here's the deal, I hope when you see something at the store, you will think, "oh yeah," I need to get that. Hopefully, you have a store close by that has some foodstuffs for your other animals. Have more than one source in case your favorite store has closed for some reason, or has just run out of your usual purchases.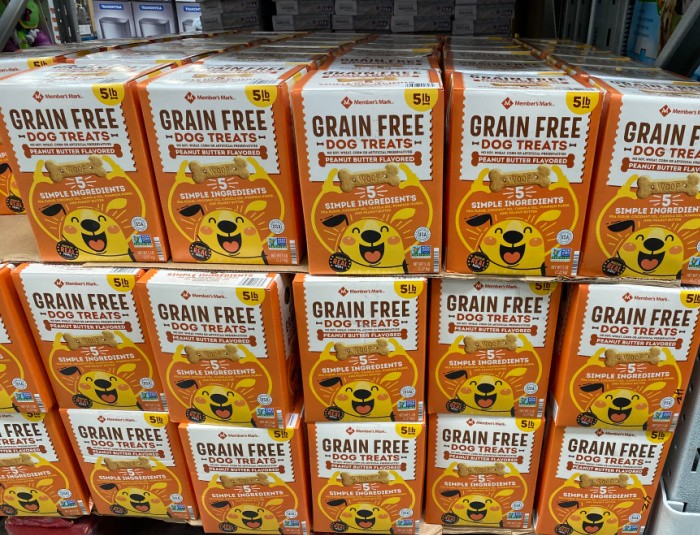 Batteries
When I see batteries, I will always think of my friend Harry, from Texas! He sent me some batteries during the pandemic when I couldn't get any! Please stock up on the batteries you may need, in case they are in short supply again.
Line up your flashlights, and make sure they all work. If you have solar ones, please put them in the window to catch the sunshine. If you can afford it, please make sure everyone in the family has their own flashlights or headlamps. Kids love headlamps!
You also need to consider the batteries you'll need in your smoke alarms or other safety units. We try to replace ours on New Year's Day each year, it's just a tradition for us. If you're new to your home or have put new units in, be sure to check the size and type of batteries that are needed.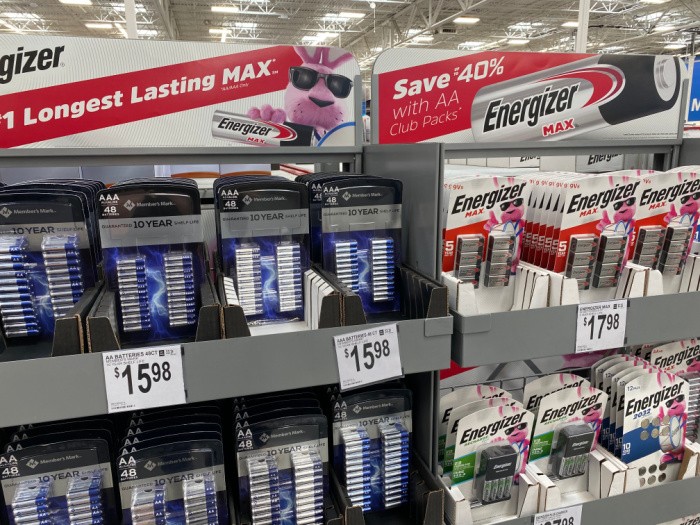 Peanut Butter
I remember when raising my girls we purchased peanut butter in #10 cans. I have to laugh because we now buy 16-ounce size jars of peanut butter. They are little and they are just the right size for two people or college students.
Fresh is always best when it comes to peanut butter. Sometimes Mark and I have a peanut butter sandwich for lunch or dinner to save time or because we're just too tired to prepare a full meal. Peanut butter is a great item to stock, any size that fits your family. Be sure to buy the kind of peanut butter your family likes. Some of us crave creamy peanut butter, others like those crunchy peanut chunks.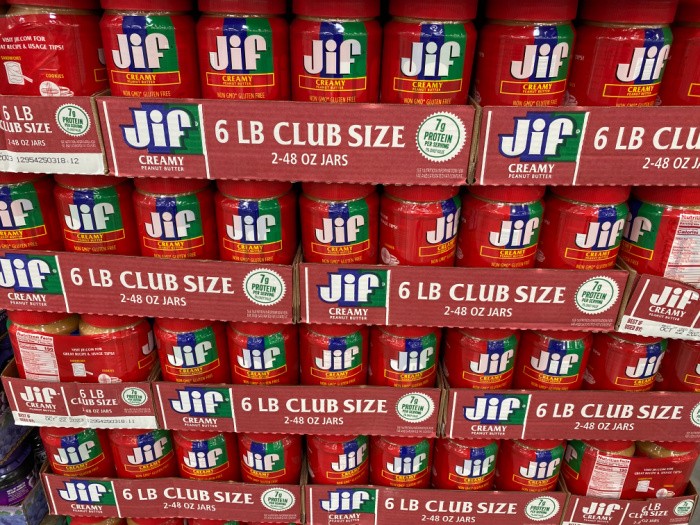 Jelly and Jams
Jam or jelly on those peanut butter sandwiches is the best! Grape jelly is not my favorite, but we will eat it on freshly made warm bread from the oven. Be sure and stock those jams and jellies that you love the most. We love blackberry, red raspberry, and strawberry. Frozen red raspberry jam is special, especially when you made your own or had it given to you by a friend or neighbor. I'm frustrated because we're out of that flavor right now. We're waiting for summer when the raspberries go on sale.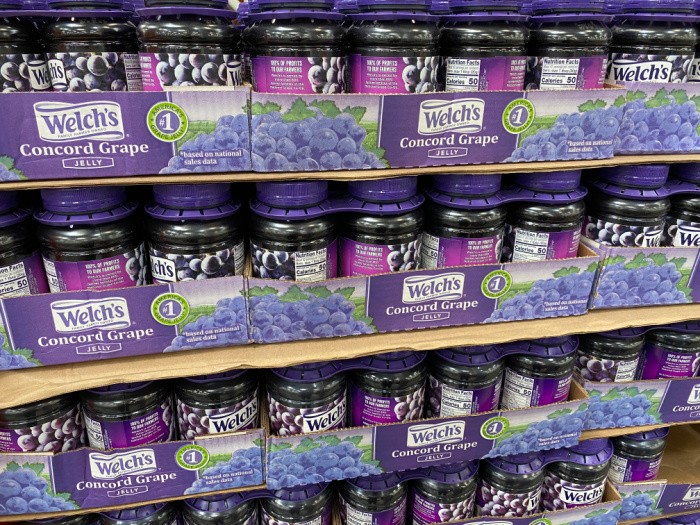 Coffee
Coffee is expected to go up in price. Of course, what isn't expected to go up in price, right now? I've read that it's going to be hard to get, so get the instant or the beans, but the instant has a longer shelf life. Buy your supply in the package size you can store and know it will be as fresh as possible when opened.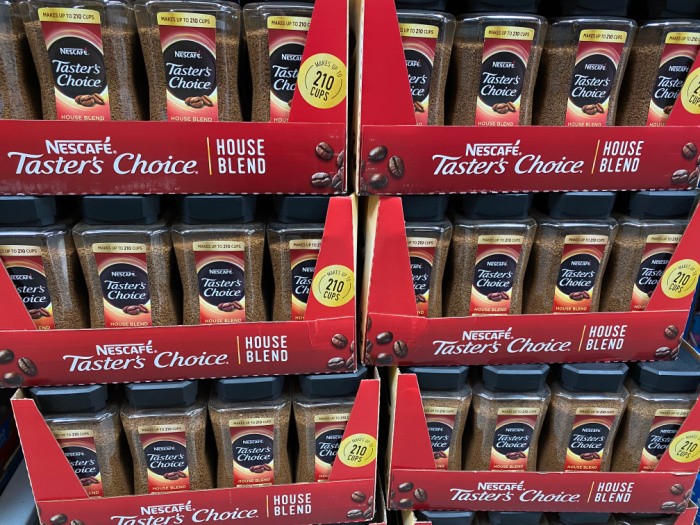 Honey
The good thing about honey is that it lasts forever. It tastes great on pancakes, toast, sandwiches, and is great in green tea if you have a cold. Consider using some of your honey in place of sugar in your recipes. That way you'll know the honey is getting rotated from time to time. Note that honey also comes in a variety of flavors based on the type of flowers the bees visited. Please stock honey, if you use it.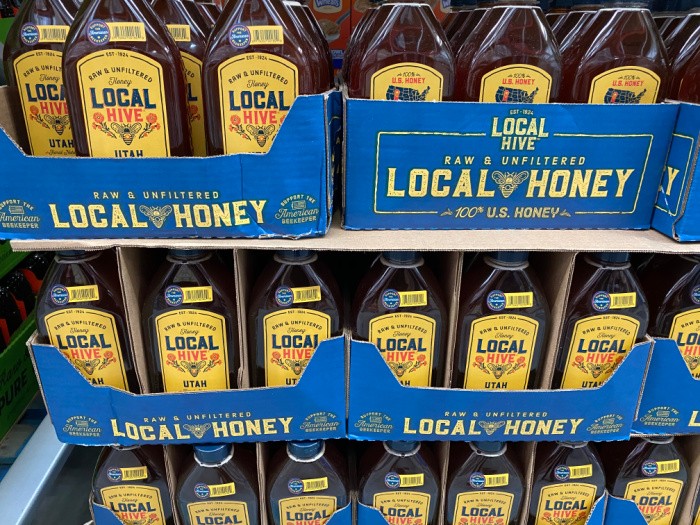 Oatmeal
I enjoy a hot bowl of oatmeal for breakfast, especially on those cold winter mornings. It is also one of my favorite base items when it comes to making delicious cookies and other pastries. Mark's mom used to make the most flavorful oatmeal and raisin cookies and would have them ready for the kids when they got home from school. She was a special "do it from scratch" cook.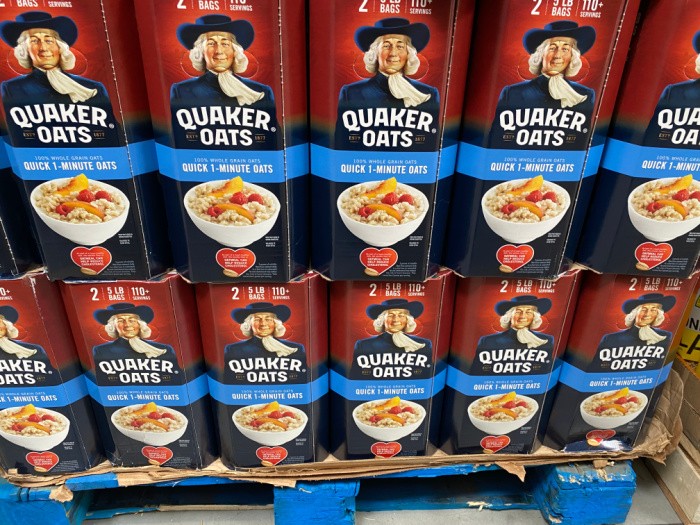 Pancake Mix
For years, whenever our grandkids came to visit they would call ahead to make sure grandma had plans to make their favorite Mickey Mouse Pancakes. We actually had a waffle maker that made the "pancakes" with Mickey's smiley face and big ears. We used it so often I had to replace it a couple of years ago. Even now, our grown grandkids will ask for this favorite whenever they come around, and I love the smell and smiles in my kitchen every time!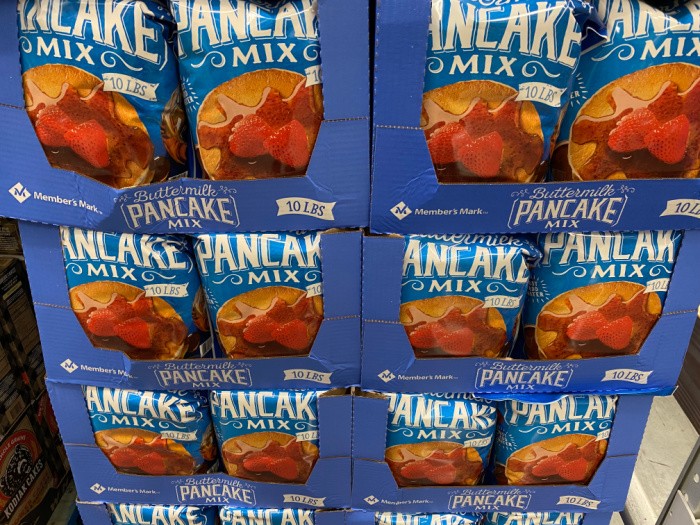 Vegetables-Corn
Having cans of veggies on the shelf makes you feel so much more confident that you're ready for the next emergency. Corn can use heated and eaten on its own but can be added to so many recipes. It is a key ingredient in many of my casseroles, and we add it to the goodies we like in our Mexican dishes, including tacos. I would have to say that green beans are also part of our pantry inventory for the same reasons (see below).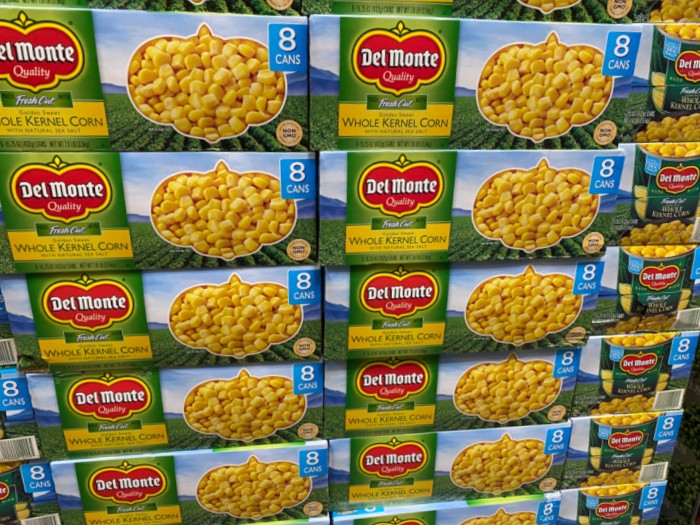 Vegetables-Green Beans
Just like the corn written about above, canned green beans are a great staple. When we had a large garden in our home's backyard in Logan, Utah, we planted a bunch of green bean plants. We'd have the kids plant them, water them, and harvest them when they matured. The girls learned how to can them too. They tasted great and are good for you too.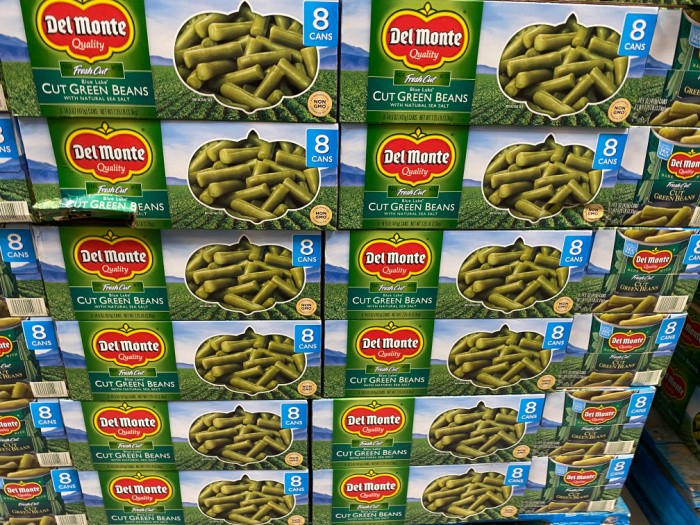 Final Word
Most of these items are plentiful at your local store unless they are subject to shortages due to supply chain issues. If you buy them by the case at Sam's Club or another box store, you can certainly save some money. Your area might not have them, but here in Utah, we have "case lot sales" a few times a year, usually in the fall. We always stock up when these sales are advertised. the good thing is, they often include food items that aren't canned, like cake and brownie mixes.
Keep a list of those items you know you'll need and will miss if not stocked. Plan ahead, be prepared and succeed. May God bless this world. Linda
Copyright Images: Sam's Club Depositphotos_375587814_S