Rattlesnakes: What You Need to Know
Rattlesnakes are venomous reptiles commonly found in warm, dry areas, including southwestern Canada, the United States, Mexico, much of South America, and also Central America. If you live in one of these areas, it's possible to come across a rattlesnake at some point. It's essential to understand what these snakes are like and how to avoid getting too close to them to protect yourself from a painful, life-threatening bite. When they feel threatened, these reptiles are more likely to attack.
Rattlesnakes: What You Need to Know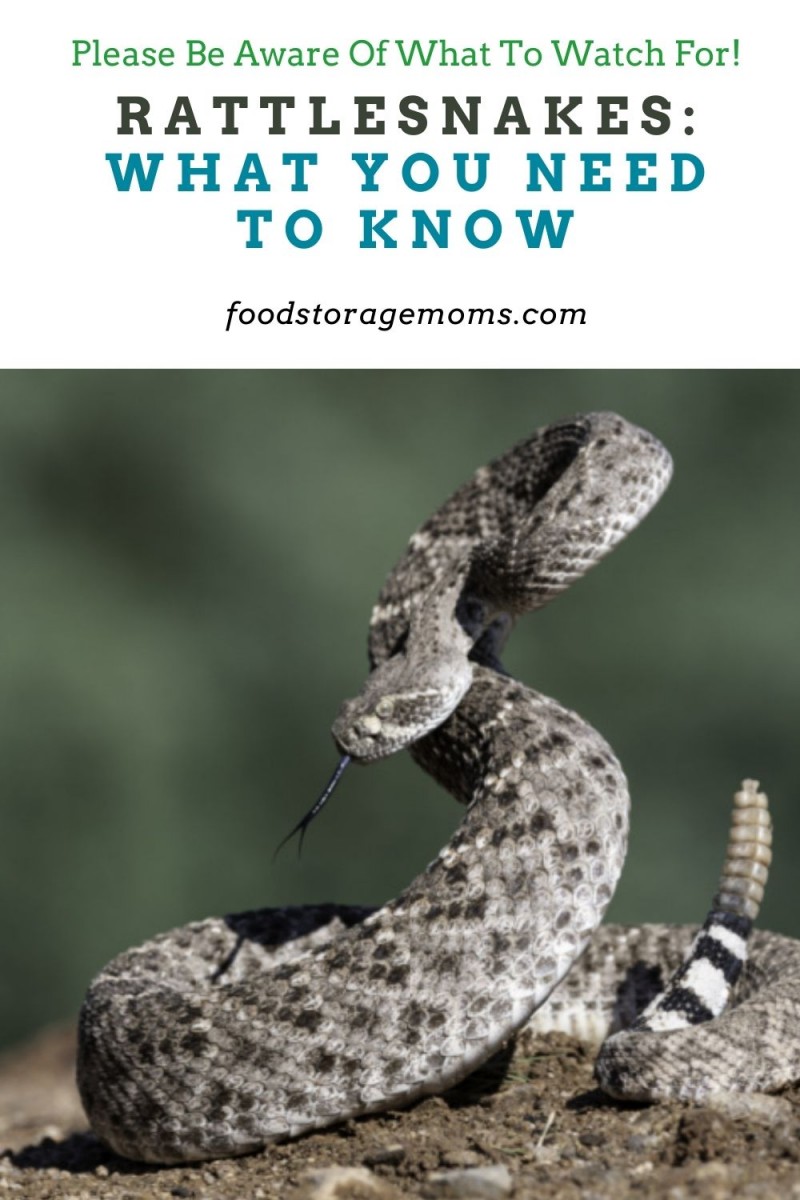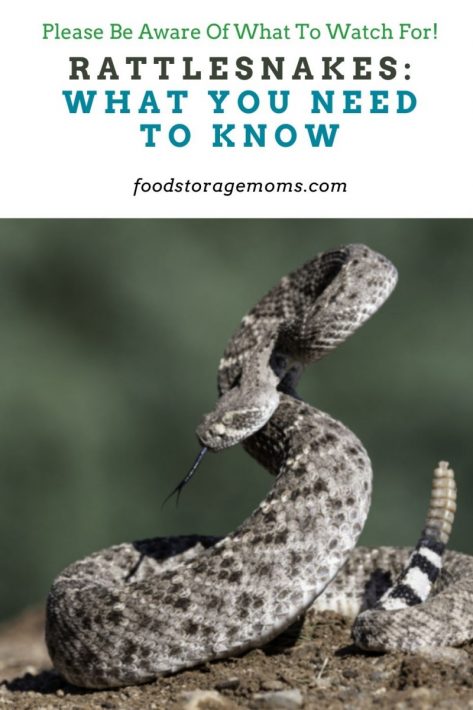 Where Do Rattlesnakes Live?
While rattlesnakes live in different parts of the world, some varieties inhabit much different types of locations than others. They're often found living in deserts, grasslands, and swamps. These areas are ideal for the rattlesnakes because they can blend in with their surroundings and hide out until they find their prey. They also use their ability to blend in with their surroundings to protect themselves from predators in the wild.
What Do These Reptiles Look Like?
Rattlesnakes are long, thick creatures that slither their way around on the ground. They might look harmless, but their venom is what makes these creatures powerful and dangerous. In some cases, these snakes are over six feet long.
Different species of rattlesnakes exist, meaning some may look different from others, making it a bit more challenging to identify them. However, it's common for these snakes to have olive, brown, or black scales with a diamond-shaped pattern throughout the body.
Although the diamond-shaped design is typical, not all rattlesnakes have it, and some will have random markings and patterns on their body instead.
What Does a Rattlesnake Eat?
When living in the wild, rattlesnakes typically eat rodents. They enjoy feasting on mice and rats, but might even consume small rabbits and assorted insects if they're dealing with slim pickings.
It's also possible for the rattlesnakes to eat other reptiles, such as small lizards. However, the rattlesnake takes a different approach to capture its food. These reptiles stay in place while waiting for the opportunity to sink their teeth into their prey.
In addition, it's normal for them to blend in with the dirt and foliage around them, making it harder for their prey to realize what is about to happen.
Once the snake captures its prey, it sinks its teeth into it, ultimately paralyzing with its venom the rodent or insect it's consuming.
Rather than chewing the animal or tearing it up into pieces, rattlesnakes swallow their prey whole. It may sound complicated, but it's a way of life for these venomous creatures.
Will a Rattlesnake Bite Someone Right Away?
Just because a rattlesnake knows how to bite and has venom that can easily paralyze rodents, insects, and other reptiles, doesn't mean that it's going to bite a person right away. Sometimes, the rattlesnake intentionally bites a human being only because they're afraid. They use their biting power as a defense mechanism. 
Some people believe that rattlesnakes make noises before they bite humans as a warning sign. While it's true for some snakes, it doesn't always happen. A rattlesnake could bite someone without making so much as a sound. And, some rattlesnakes naturally make more noise than others, so you never know what to expect when dealing with one.
What Happens If One of These Snakes Bites a Human?
If a human sustains a bite from a rattlesnake, they must seek immediate medical attention. The venom can quickly cause internal hemorrhaging, ultimately putting the victim's life at risk.
Unfortunately, people can die from these bites! It can take as little as six hours for someone to pass away after sustaining a bite from one of these venomous snakes, but it can take up to 48 hours in some cases. It's for that reason that anyone who sustains a bite should head over to an emergency medical center to receive treatment.
If adequately treated for the venomous bite, the patient has a much greater chance of surviving.
When the bite first occurs, the individual may experience excruciating pain and swelling around the area of the body experiencing the bite. The person with the injury should sit down, breathe in and out, and remain calm while emergency personnel is on their way.
Standing up, moving around, and getting into a panic could make the situation worse. It's easy to panic when something so serious happens, but it's important to try to stay as calm as possible for survival.
I asked Matt (our friend in our comment forum) how to respond to a rattkesnake bite:
Most of you know Matt, he has served our Country and is now a retired police officer. I sent him an email because he has so much experience in the outdoors, not just in the Army or the Police Department, but he knows how to survive, literally. I quote our friend Matt,
"Remove any tight clothing as the limb will swell and transport them to the hospital ASAP. 
Keep them as calm and temperate as possible. Watch for vomit if they pass out so they don't choke. 
If you think you can kill the snake safely, do so. And if you can transport it safely with the bite victim, do so as well. 
Try and get the head and as much pattern on the body as possible for identification purposes.
For most folks unaccustomed to this approach, take some good quality pictures as they will usually suffice."
He mentioned this as well: "I know there is tons of info on sucking the poison, cutting the bite, and shocking with jumper cables, but I'm not going to get into it. Those are a choice. Neither one of us want to go here." Thank you, my friend.
Is It Possible to Have a Rattlesnake as a Pet?
Snake lovers looking for a challenge may wonder if they're allowed to have a rattlesnake as a pet. However, these reptiles don't make good pets. In most places, It's illegal to attempt to own them or breed them to keep them at home. One of the reasons it's not ideal to have a rattlesnake as a pet is its toxic venom that poses a risk to anyone around the reptile. 
Even if you're willing to take good care of the snake by providing it with a comfortable and spacious tank as well as food for it to eat, it could still end up biting you and putting your life at risk. These reptiles are better off living in the wild, where they can hunt for prey and slither around with the freedom to go where they please.
What to Do If You See a Rattlesnake Near You
Please respect the rattlesnake's privacy, follow the trails if you are in a park or another area for hiking.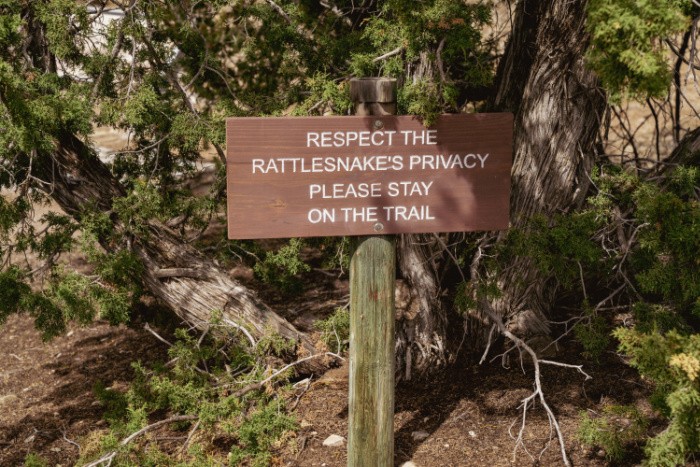 If you see a rattlesnake within close distance, try to stop what you're doing. Don't get any closer to the snake. If you move, the snake could quickly bite you because it may feel threatened.
Try to stand still and hold your position until it slithers away. Move slowly to get as far away from it as possible. Don't make fast or sudden movements that could jolt the snake, causing it to bite.
What are some safeguards for kids and pets?
If you live in an area that might have rattlesnakes living close by, or you like to take hikes with family members and pets in locations known to have them, be sure to take some precautionary steps to protect both kids and pets. Your kids should be shown some pictures of commonly seen rattlesnakes so they can recognize them when seen. Better yet, take them to a zoo where they can see them firsthand.
Take the time to explain how to react if they see or hear one close by. Explain that small snakes can be just as dangerous as adult snakes.
Mark has a friend with a second home in Arizona. He loves to hike and his Australian shepherd goes with him most every time. He hadn't seen any rattlesnakes while hiking, but heard they were fairly common. He decided to sign his dog up for some rattlesnake training. The main focus of the training was for the dog to learn to recognize the rattle sound and quickly retreat. The dog was also introduced to live snakes in cages so it could experience the smell.
Final Word
Rattlesnakes are dangerous reptiles that live in different places around the world. They often spend time lingering around in the desert and throughout forests. These venomous snakes are worth avoiding because their bites can cause significant pain and swelling that leads to death. If you ever come across one, try to get away from it! May God Bless this world, Linda
Copyright Images: Western Diamondback Rattlesnake AdobeStock_221365874 by Tom, Warning Sign For Rattlesnakes Privacy AdobeStock_440855684 by MelissaMN