House Dress: What You Need to Know
While searching for items to buy that would keep you comfortable at home, you might've come across the house dress, a garment typically worn by older women. It's possible that you even spotted a few house dresses that you wouldn't mind wearing. However, you might not know where you'd wear these dresses and why they tend to come in handy for women of all sizes. Keep reading to get all the information you could need on this garment choice!
Where Did the Idea of the House Dress Come From?
The idea of the house dress dates back to the 19th century! It got its term because women were wearing these comfortable cloth dresses while staying home to do different things, such as prepare meals in the kitchen or clean the home. They wouldn't wear these dresses while leaving the house because they weren't ideal for that, possibly since they were somewhat too casual, but these dresses did come in handy for household chores.
It's something that women, and even some men, have continued to wear for centuries. There's a good chance that your mother, grandmother, or great-grandmother wore these dresses while they're relaxing at home.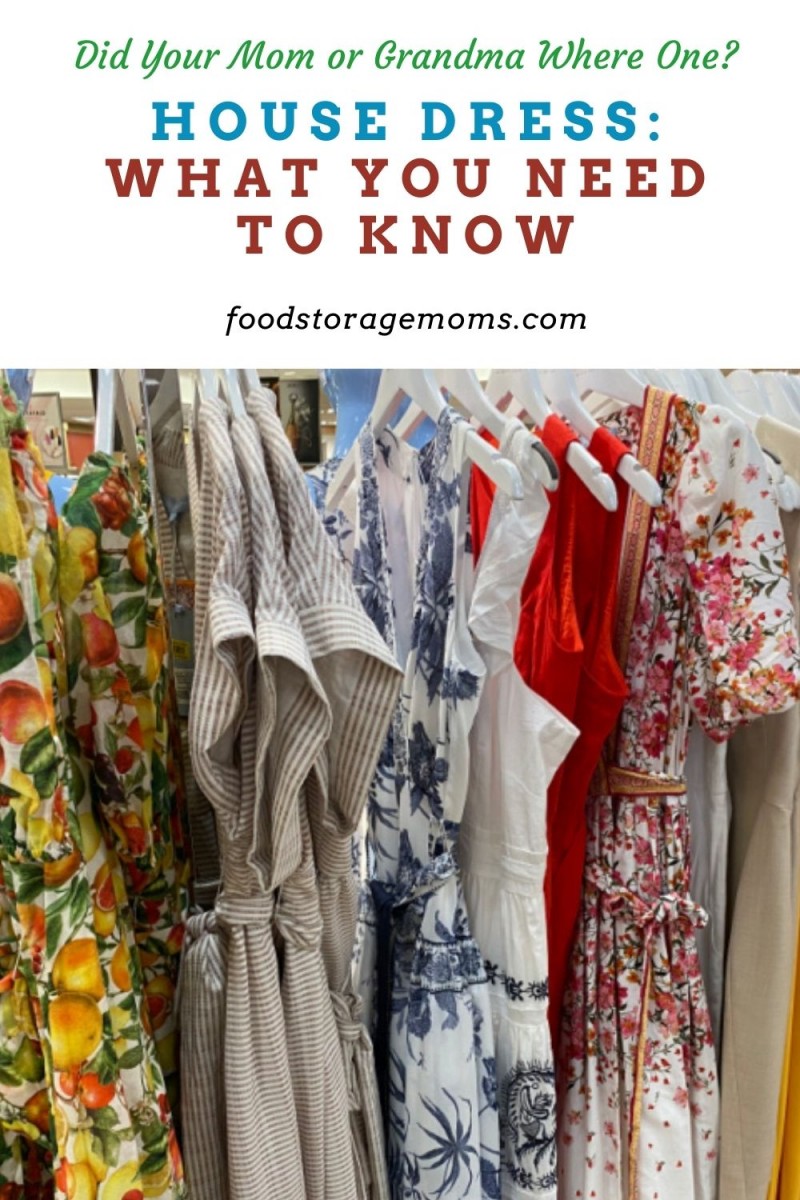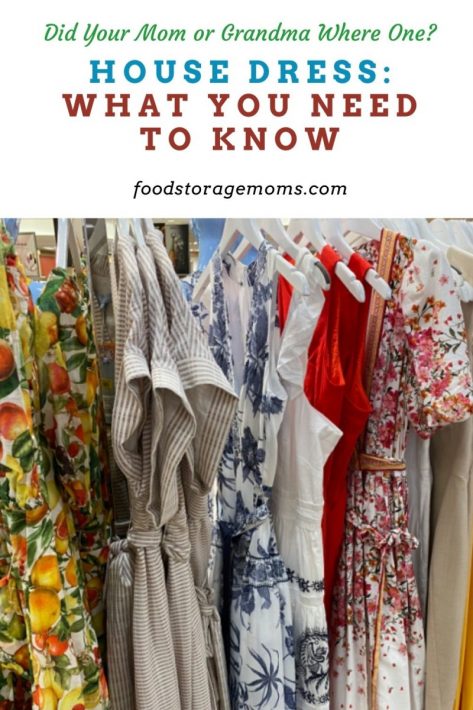 Are People Starting to Wear House Dresses More Often?
While some people think of the house dress as a garment for the elderly, that isn't true. Sure, older women often wear these dresses to relax at home because they know they're comfortable and don't feel like wearing shorts or pants. However, anyone of any age can wear a house dress and feel good while doing it. During the pandemic, more people stayed home than ever before because of restrictions in their area.
As a result, those people were looking for items that they could wear to keep them comfortable. House dress sales increased during the pandemic. The younger generation embarked upon something they thought was only for aging adults! It's now common for younger adults, teens, and even children to wear house dresses while they're at home.
Why Do People Wear House Dresses?
People wear these for several great reasons. These are a few reasons why you might see someone wearing one of these dresses while at home, and prompt you to give them a try yourself:
They're comfortable! When you're sitting at home, you probably don't want to wear tight jeans or an uncomfortable shirt. You want to feel as comfortable as possible, and these make that possible. These garments consist of material that feels good against the skin. 
They're easy enough to put on within seconds. They're also easy to throw on because you don't need to wear anything else with them. If you don't feel like wearing pants, shorts, or a skirt, you don't have to.
You can find them in lots of neat styles. They come in thousands of unique styles, colors, and prints. You can find varieties that make you feel good while keeping you comfortable.
You can get household chores done with them. You don't want to get your outside clothes dirty while doing chores. If you're wearing your house dress, you don't have to worry about spilling something on it, such as bleach while you wash your laundry or dirt from mopping the floors. It's the perfect garment to wear when cleaning.
Is It the Same Thing as a MuuMuu?
The house dress is similar to a MuuMuu. The MuuMuu is a loose dress that originated in Hawaii. It looks similar to a shirt, but it's longer like a robe that you'd wear when getting out of the shower. The MuuMuu will typically consist of floral patterns and bright colors that you'd often associate with Hawaii, such as bright blue, orange, yellow, and red. Casual Dress and MuuMuu's/Caftan
While there are many similarities, the MuuMuu is a bit different than the house dress. Some house dresses are shorter, while others are longer. House dresses can come in any color, including shades of black, gray, and brown.
How Much Does a House Dress Cost?
The cost of these dresses depends on several factors, including the specific style you're selecting and where you're buying them. While designer brands may charge a bit more, you can get these garments for less than $20 at many different sources, such as Walmart, Target, and Amazon.
If you're thinking about getting a house dress, check out some of the available options before you buy anything. You can check out styles, colors, and prices before making your selection.
Are There Different Types of House Dresses?
I live in a small town in Southern Utah, about the only store that has some, is Dillard's. As I walked around taking pictures, I wonder what people were thinking as they watched me. I use my phone for pictures, so it's not like I was setting up my own photography session, but it was fun to see some more modern dress options.
My mother was a great seamstress, that's how I learned to sew. She used to make a dress she would wear every day called a Caftan. I couldn't find any of those.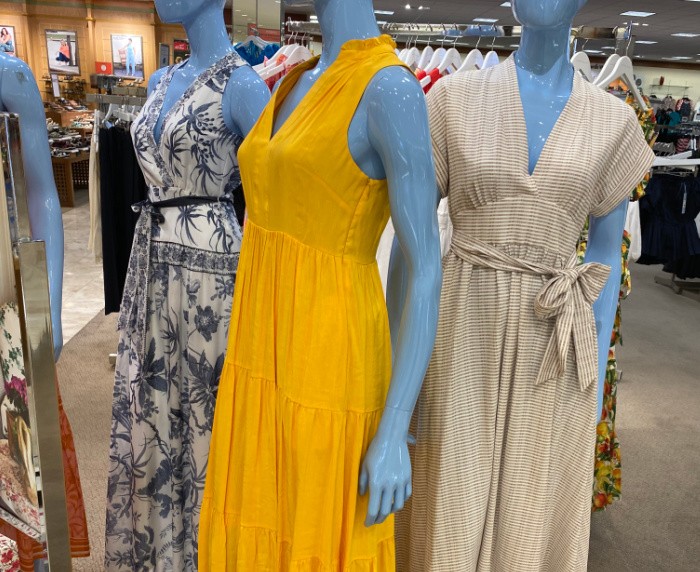 There are several types of house dresses. Some of the options you'll find during your search for one include:
Sleeveless Dresses. When you want to get chores done without getting too hot, sleeveless house dresses are an excellent choice. It's like wearing an a-line shirt with more length to cover more of your body.
Tea-Length Dresses. Cover more of your body in tea-length house dresses that go past the knee. These are perfect for those looking for modest options.
Long-Sleeved Dresses. If you tend to get cold inside the home, keep yourself warm by wearing a house dress with long sleeves.
Besides these options, you'll notice that some of the house dresses come in different materials, such as cotton, fleece, and silk. Cotton fabric is an excellent option because it can keep you comfortable and it's easy to clean. However, fleece is ideal in the winter, and silk is a great choice in the summer when you'd like to stay cool and comfy.
Free Apron Patterns by Tiffany
Final Word
If you'd like to buy a garment that you can wear around the house to stay comfortable and get things done, you need a house dress. These dresses have been around for centuries, and people of all ages can wear them. Never feel like you're too young or too old to wear a house dress.
Check out some of the styles available at different stores, make comparisons, and then choose a few to buy and use at home. You'll be glad that you have these comfortable dresses to wear whenever you're doing something around the house, such as washing dishes, doing laundry, or cooking for the family. If you like to wear house dresses, I'd like to hear what type you like, what prompted you to give them a try, and any other ideas you could pass on to my readers. Thanks for stopping by my website. May God Bless this world, Linda.