If you cook your corned beef recipe in a slow cooker you will have tender juicy meat. I promise. Here's the deal, I used to dread fixing the tough, chewy slab of corned beef every March 17th on St. Patricks Day. But to me, life is all about traditions, some good, some well, not so good. I felt it was my duty to figure out how to make the perfect corned beef and cabbage recipe.
I tried boiling it, I tried baking it overnight in a roaster in the oven. I tried slicing it to make it cook easier, yes, that one made things worse. I had read about certain liquids to cook it in, well I didn't want to go to the store to purchase anything. So this is what I did. I am here to tell you this is the first perfect juicy tender corned beef I have ever had, literally.
Below is the raw corned beef placed in the slow cooker: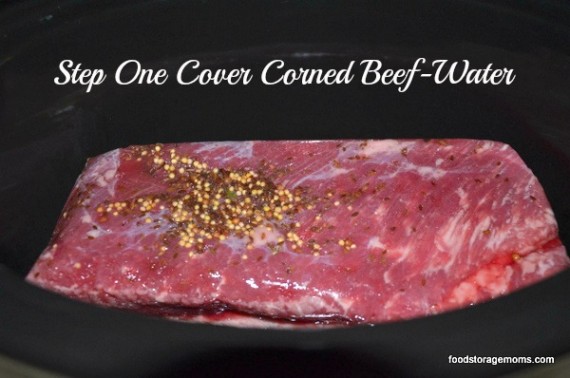 Slow cooker filled with corned beef, potatoes, carrots, onions, cabbage, and water: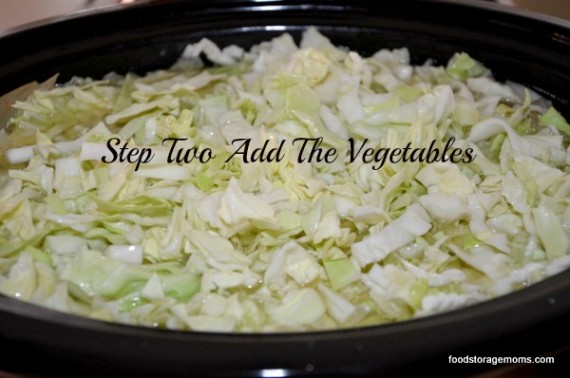 The last step, you slather some mustard after the meat is finished cooking in the slow cooker. Then sprinkle with brown sugar and bake at 350 degrees for 20-30 minutes until crispy on top.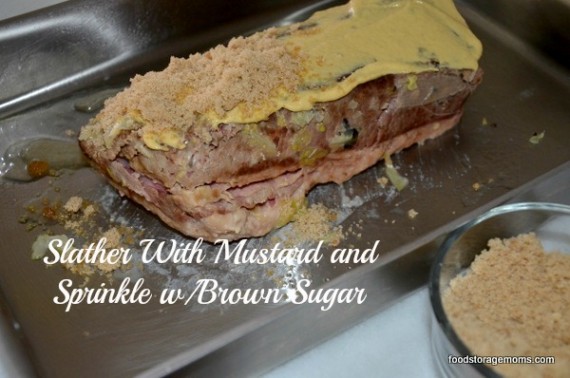 What do you like to fix for your St. Patricks Day dinner? My friend,  Mary Ellen has an awesome recipe as well: That's My Home
I love St. Patrick's Day, well I love all holidays. I love making green food items with my grandkids on this Springtime holiday:
Green Bread, Green French Toast, Green Finger Jello: St.Patrick's Day Treats by Food Storage Moms.
Corned Beef and Cabbage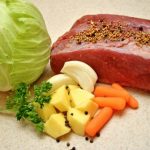 Corned Beef and Cabbage
Ingredients
Ingredients:

3

pounds

Corned beef with seasonings included

Cabbage-washed and sliced as desired

Carrots-washed and sliced amount desired

Potatoes-washed and cut into pieces desired

Onions-peeled and sliced

Water to cover corned beef

***Mustard and 1/4 cup brown sugar for the last 20-30 minutes to brown the meat shown below.

Instructions:
Instructions
Remove the outer plastic package the meat comes packaged in and place in the slow cooker with the seasoning and small amount of juice from the bag. Completely cover the meat with water. I set my slow cooker for ten hours on LOW. I set the slow cooker the night before. The following morning I added the cabbage, carrots, potatoes, onions. I set the slow cooker to cook another 6 hours on HIGH. You will add more water if needed.

Here is an awesome trick that makes the corned beef look and tastes fabulous. Heat your oven to 350 degrees and place just the corned beef on a greased shallow pan FAT side up. Lather the fat with mustard and sprinkle with 1/4 cup brown sugar. Bake 20-30 minutes until the brown sugar looks crispy. Serve immediately with vegetables.
PRINTABLE recipe: Recipes by Food Storage Moms