Strawberry Jam-Made Healthier With Honey And Easy To Make
Have you been looking at jars of strawberry jam or jelly lately? Every jar I picked up at the grocery store has fructose sugar, sugar, and more sugar. My daughter Heidi called me and said I should try her recipe she had been experimenting with. It has no sugar or pectin, just strawberries, honey and lemons (I used Organic Lemon Juice). All natural stuff. When our girls were young and we lived in River Heights, Utah we were lucky enough to have a pretty large building lot, about half an acre.
My husband still comments it took him three hours to mow the lawn. We got really serious about gardening back then if nothing else but to put more of the land to use and cut down on the lawn mowing issues. We loved to eat strawberries and decided it would be good for the kids to have some input in how we planted strawberries they could watch grow, harvest and can.
It took a few weeks for the plants to start producing, but what fun we had to see space fill up with these beautiful fruit-bearing plants. It became an evening adventure for the little girls to go out with their little pails and pick the ripe fruit to their heart's content. What wonderful memories we have as a family, and the jam we made back then is still one of our favorites. This jam of Heidi's is a similar recipe and easy to make. I hope you enjoy this jam as much as we do.
Strawberry Jam Ingredients:
The recipe has three ingredients: fresh strawberries, Cox's honey, and organic lemon juice.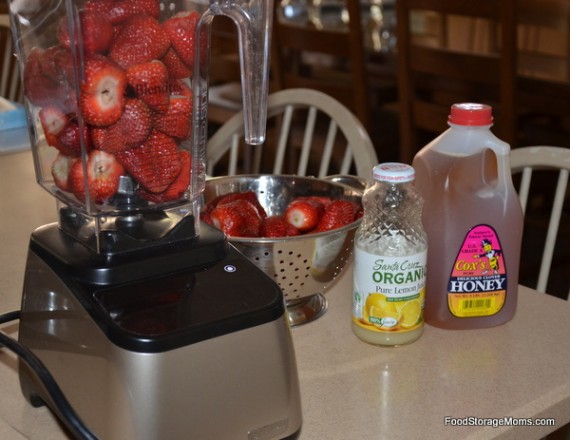 Puree the strawberries:
Check out how the strawberries become a perfect puree in my Blendtec Blender!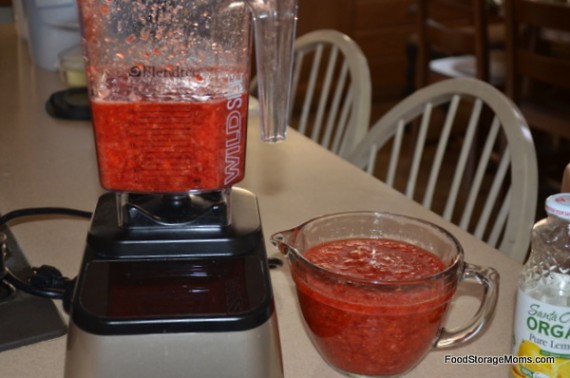 Bring the strawberry jam to a boil:
I placed the strawberries and honey over medium heat and brought the mixture to a boil and boiled for about twenty minutes, stirring constantly.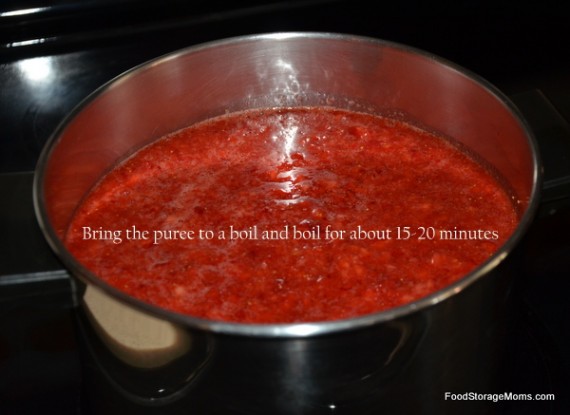 Simmer the strawberry jam:
You can see how thick and yummy it becomes.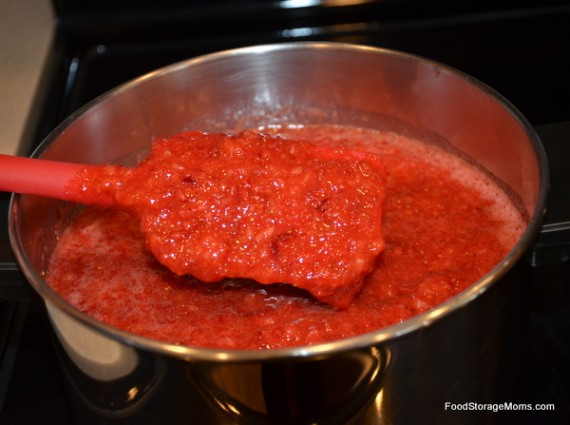 Skim the foam off the strawberry jam:
I had to bring the jam and honey to a boil and then I "skimmed the foam" off with a regular ladle and discarded it.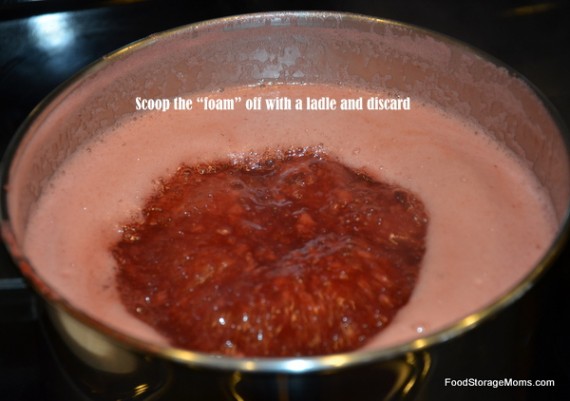 Remove the pan from stove and add the lemon juice. Place the pan in the refrigerator with the lid on the pan. Let it set up overnight. Place the jam in jars/containers and place them in the freezer. Remove a jar when needed. Yummy!
My friend, Tiffany from Imperfectly Happy made some really yummy blueberry jam: Refrigerator Blueberry Jam.
My favorite raw, unfiltered and pure honey is from Cox's honey: Cox's Honey. If you have a favorite strawberry jam recipe, please share it with me. Thank you, Linda
Strawberry Freezer Jam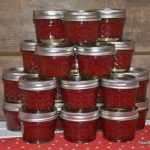 Strawberry Freezer Jam
Ingredients
Ingredients

6

Cups

Pureed Strawberries

I used my Blendtec Blender

3

Cups

Honey

¼

Cup

Lemon Juice

You can squeeze a few lemons or use Organic Lemon Juice
Instructions
Instructions

Place the pureed strawberries in a large pan with honey over medium heat. Bring to a boil and boil for 15-20 minutes, stirring constantly. Ladle/skim the "foam" off the jam and discard. Remove the pan from stove and stir in the lemon juice. Place pan in the refrigerator with a lid. Let the jam set up overnight. The next morning place the cooled jam in jars or plastic containers. Place in freezer.