How To Power Your Cell Phone With Solar
Do you have a way to power your cell phone in a power outage? You probably know by now that I am always on the lookout for some fairly inexpensive ways for my readers to have a way to power or charge their stuff. I am talking about our cell phones today. It is critical to me because I want to know how my kids are doing, if they are okay, etc. in a power outage. If my phone is charged, hopefully I can get in touch with them.  I also like to find ways to light up a room using solar power. Lets face it, how many of us really like the dark? I mean the dark without electricity…..spooky to me.  We are all used to just flipping the light switch and we have lights. Here it is: Earth Easy Sunbell Solar Lamp.
Charge Your Cell Phone With Solar Power:
Okay, this little solar power light is so awesome. It was a cartwheel moment when I saw how it worked. I hate reading instructions…yep, it's who I am. I am left handed so I am blaming it on that. I opened the box, removed the solar power panel unit, put it outside to collect the sun rays and away we go. I LOVE this! It's small, compact and uses zero electricity. It is perfect for camping or for an emergency light and cell phone charger at home. WooHoo! EarthEasy is a great company with wonderful products! They sent this to me to test it! I love it! Now you don't have to worry about finding that camping lantern when the power goes out, unless it's during the night or when it's stormy / cloudy out. Pull this unit out and let it charge.  They are much safer, easy to use, take up little space and you don't have to worry about fuel and storage issues.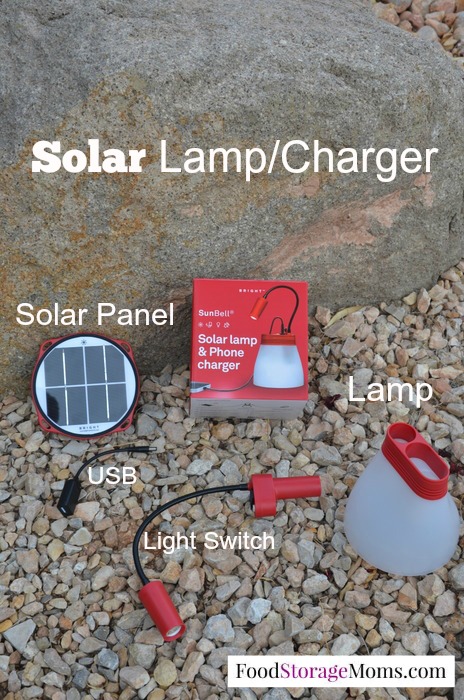 This little red light has three settings for brightness. Are you kidding me? I can grab the  handle, pull out the LED light and we have light instantly! It lit up my whole living room! Plus, if we do lose power we can charge our cell phones using the USB plug. It's solar power from the sun. This Sun Bell Solar Power Lamp and Phone Charger is made in Norway..that's my heritage! Gotta love it!  Here's the deal, the solar panel will fully charge in 3 hours of sunlight. If it's partly cloudy it could take 8 hours. Cloudy skies will take 10 hours. That works for me! Let there be light!!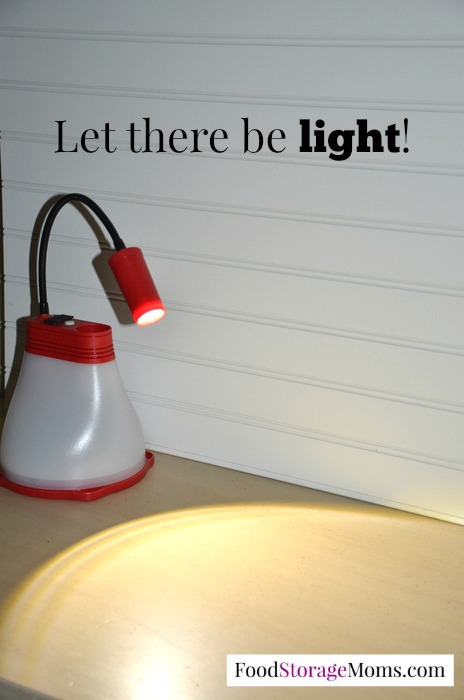 Now here is another awesome item from EarthEasy, it is called the Little Sun. It is made in Germany. You pull it straight out of the box and charge it for 5 hours. Push the "on" button once for 10 hours of soft light, or push the button twice for 4 hours of bright light. It comes with a multi-use detachable strap. Now this is perfect to put by your bedside or to take camping.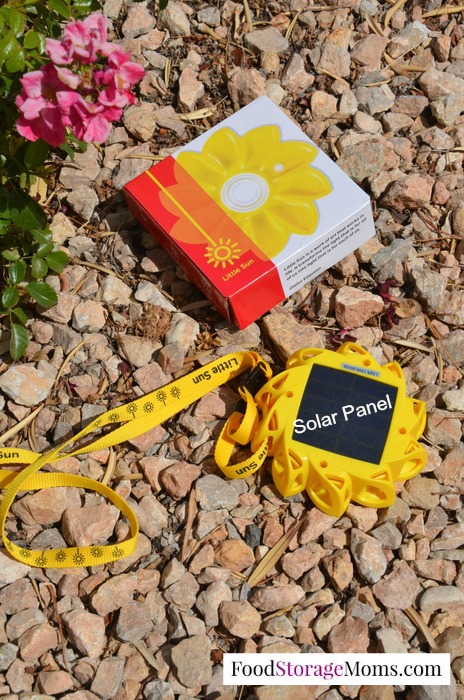 I love trying new items with solar power and zero batteries. Here in St. George, Utah our batteries go bad within six months for some reason. What a waste of money, in my opinion. I go to get a battery and they are leaking. Where I live I need to use solar. Period.