How To Use My Favorite Dehydrated Potatoes
These are my favorite dehydrated potatoes. Period! I have tried several brands and this bucket of dehydrated potatoes wins the prize for me. I decided about two years ago I would quit buying fresh potatoes, unless maybe for holidays. I was wasting potatoes because I would forget they were in the vegetable bin, or wherever. I can no longer buy large bags of potatoes because my husband and I will not eat a five-pound bag fast enough.
Oh, the days I would buy 20-pound bags are gone forever…..
Dehydrated Potatoes
Please remember that September is National Emergency Preparedness Month so I decided to share as many ways to be prepared as I can in the 30 days in September. I buy these Potatoes. All we have to do is open the number of bags we want to use, cover with water and soak for 45 minutes. Drain the potatoes and they are ready to fry, mash or use in casseroles.
The reason I like these potatoes is that the texture is just like potatoes…I mean like real ones. They are so easy to use and taste very flavorful too. No peeling or slicing. I can stir fry them crispy or soft then add some butter and sour cream. Yummy! I can microwave them as well. I know I can dehydrate some potatoes, but these I know are easy to store and safely preserved.
Favorite Ways To Use Potatoes
Here is one of my favorite potato casseroles I make with them: Funeral Potatoes or cheesy potatoes, whatever you want to call them. In Utah every time there is a funeral these are one of the favorite food items to bring to the family gathering after the funeral. Everyone loves them. They are great to take to neighborhood parties or make for Sunday dinner. I make Swiss Cheesy Potatoes as well. Oh, and people usually always serve ham with them. Yep, it's called tradition. I also cooked them in a Dutch Oven!
Plant Potatoes
When my family was young we would plant seed potatoes and watch these beautiful potato plants grow. We would anxiously wait for harvest time. Here are some pictures of my neighbor's potato plants. Can I just say how awesome these look! I did not plant any here in Southern Utah this year. But these were planted a couple streets over from my house. I am planning on planting some next year. WooHoo! BUT I will still buy my favorite dehydrated potatoes above. It's who I am.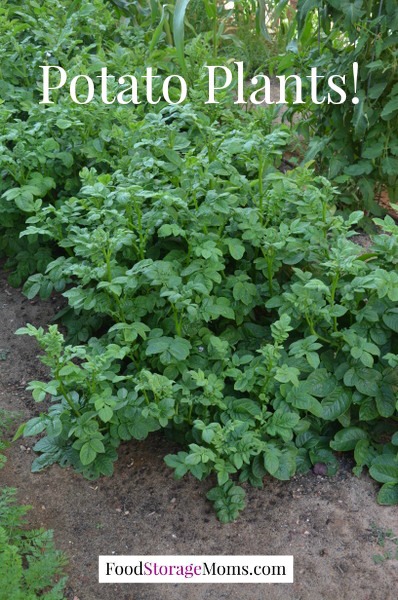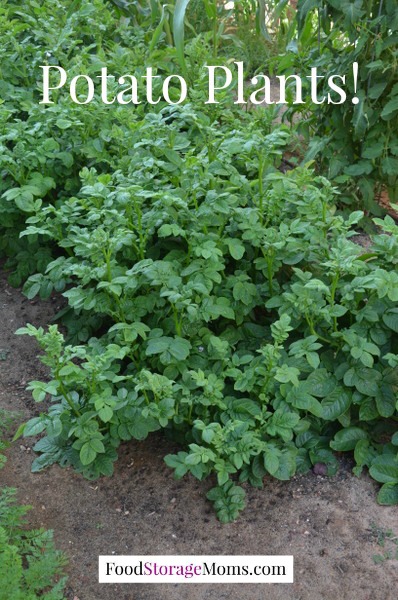 I hope you try my favorite dehydrated potatoes! Let's be prepared for the unexpected.