Here Are Some Ways To Soothe A Cold
Here are some ways to soothe a cold. It seems like everywhere I go, someone is coughing, sneezing, and sniffling. It's that time of year. Is it a cold or allergies? My voice sounds raspy, but I'm not sick. It's that time of the year, sinus and congestion issues.
You know when we have holidays and we have family or friends coming from different cities or states they sometimes bring a sniffle or two with them. Or we have the sniffles, right? It's life and we love getting together.
Over Thanksgiving, our son-in-law came down with a cold when they arrived here for the holiday, but no one else in the house got it. Then a week later we were getting ready to head up north to visit some family and Mark got a cold with a cough just as we were leaving.
I will share what I do for colds, but it may or may not work for you and your family. I am not a doctor, nurse or anyone in the medical field. We know what is right for our families. Mark and I rarely go to the doctor, but there are times we must all visit a physician. I get it.
I will also share ideas to keep from getting a cold, or at least try not to get one. If you are flying in an airplane I suggest you wear some N-95 Masks. I'm sure my husband, Mark wouldn't wear one, but I will.
How To Soothe A Cold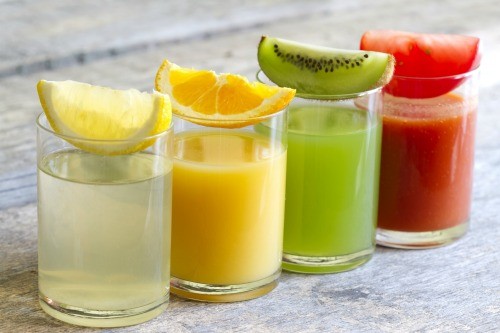 Wash your hands.
Stay hydrated with good clean water.
Eat a lot of fresh fruits and vegetables.
Stay away from fast food and empty calories.
Always use those wet wipes available at your local grocery store to wipe down the handle of the carts.
When you get home from the store, place those grocery bags on the floor. Those carts are a bacteria haven. If you must put them on the counter clean the area where you place them after you empty the bags. Who knows what's on those grocery carts. I'm starting to sound a little OCD, I own it.
Please use Clorox or Lysol wipes on your light switches, phones, remotes, etc. at home. They harbor so much bacteria. I know some people are against using bleach, I'm not.
I visit the hospital probably a little more than the normal person does so I can check in on people from our neighborhood, not because I'm a patient. Thank goodness for those hanging hand sanitizer machines. I use them going in and going out. I even have a bottle in my car. You may think I'm a clean freak, I'm thinking I am too. LOL! Oh well, that's how I roll.
Wash your hands, yes, I've already said that. It's critical to have clean hands.
My favorite drink to clear congestion in my throat is warm water with Organic Green Tea, Raw-Pure Honey, and lemon juice. I buy Santa Cruz Organic Pure Lemon Juice. It's too expensive on Amazon, you can buy it at your local grocery stores. Of course, freshly squeezed lemons would be awesome, too. Cox's Honey from Shelley,  Idaho.
I use My Doctor Suggests Throat Lozenges, they are not too strong in flavor and contain silver, which I love.
I also use My Doctor Suggests Colloidal Silver 30 ppm. I would suggest you sign up for their emails on their website, and they have specials all the time you can take advantage of. If you are wondering if I take some every day, no I do not. But, if I have been somewhere where people are coughing, sneezing, etc. I will take some when I get home. I also always have their throat lozenges in my car.
I use doTerra "Breathe" essential oil all the time.
I love doTerra "Wintergreen" essential oil as well.
Have you tried their "Eucalyptus" essential oil? I love it.
I have a diffuser going almost every day at my house.
I have a warm vaporizer I use to keep the room humidified. It's cheap but it works. Vicks Warm Vaporizer
Have you ever used a Neti Pot? They clean out your sinus cavities. Please be sure and use clean water.
Make a pot of good old-fashioned chicken noodle soup. Chicken Noodle Soup by Linda
Make a pot of chicken and rice soup (thank you, Patricia). Use my recipe above and with cooked rice instead of pasta.
Rest, sip on a warm drink, curled up in a blanket, sounds awesome, doesn't it?
Keep your over the counter cold remedies or cough syrups rotated.  If we have a power outage, you may be out of luck getting some of the ones you need.
Some people like nasal sprays, I know I do. I buy Nasacort at Costco.
Please rotate your fever reducer products if you use them. You may need some when the pharmacies are closed.
Thermometers may be needed.
Wash your hands with soap and water frequently, especially if you are coughing and sneezing.
Keep a good supply of cloth hankies or tissues for wiping our noses. They would be great to help cut down on the virus or bacteria floating in the air.
If you can stay home, please stay home, let's cut down on sickness in the day care centers, churches, schools and the workplace.
Please rest and stay hydrated
Vicks VapoRub (thank you, Patricia)
Stock Up On Cold Remedies
Thanks again for being prepared for the unexpected. If we lose power from a disaster or unforeseen emergency you will be glad you stocked up on your favorite old remedies. Make a list and stock your cold kit. May God bless this world, Linda
"Prepare Your Family For Survival" by Linda Loosli