10 Non-Food Items for Home Storage
When you think about storing items and saving them for emergencies, you're likely focusing solely on food, including canned goods, non-perishable snacks, and water. However, there are some non-food items for home storage that are just as important. If you're not sure which items to start stockpiling, use this list of 10 non-food items to help you get moving forward.
Alan reminded me that rummage and garage sales have a lot of these items! And don't forget the dollar stores near you! If we can save money on the items we need, it's a win-win!
10 Non-Food Items for Home Storage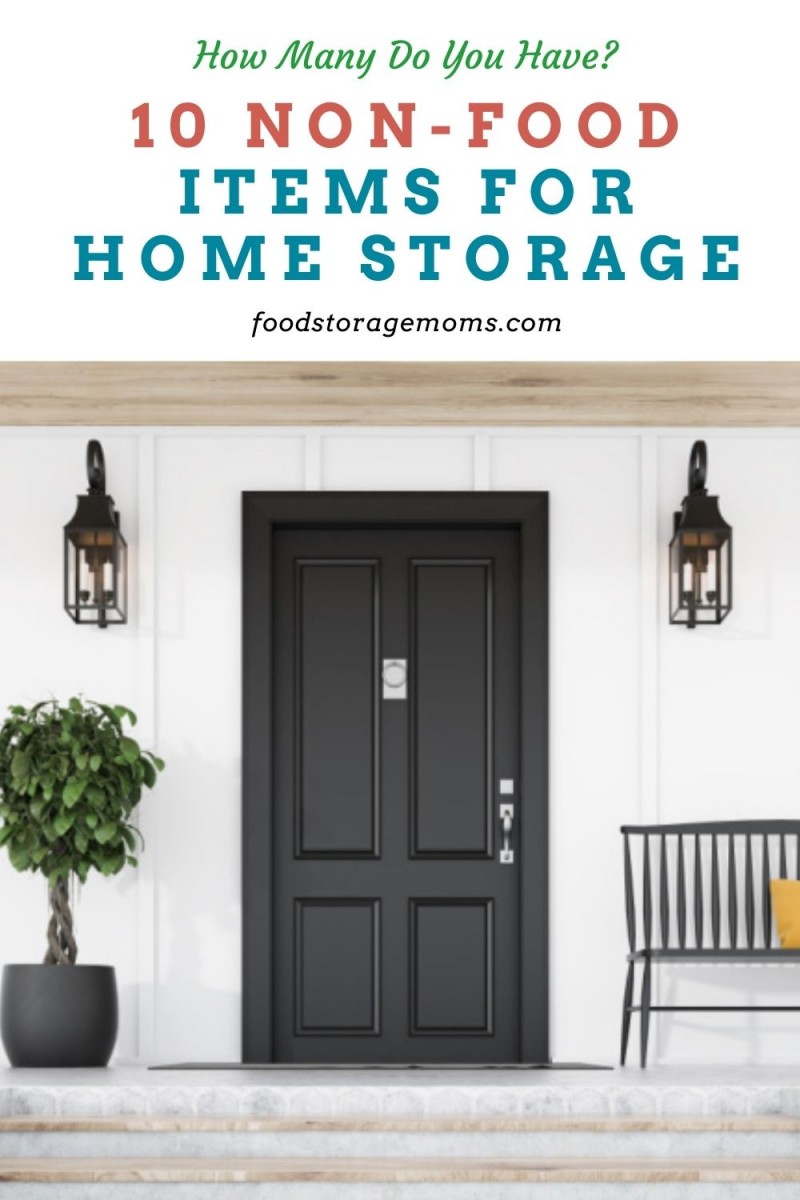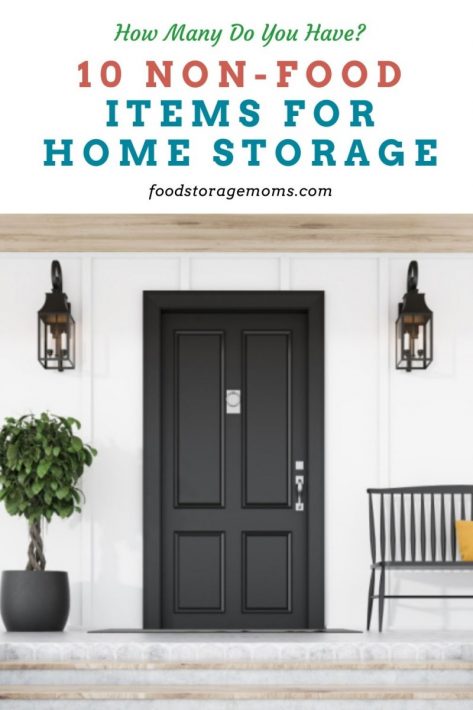 1. Toilet Paper
It's always good to have plenty of toilet paper stocked up in storage space inside the home. While this doesn't mean you need to rush out and buy it all at once right now, it does mean that you should start looking for great deals. So grab the toilet paper while it's on sale. There have been periods when this critical family storage item has been unavailable, so plan to buy and store it now.
The best thing about it is that it doesn't hurt to have a bunch of it stored away because it doesn't go bad. You don't know when you might need more of it!
2. Reusable Towels
Sure, you can always start stocking up on paper towels, just like you would with toilet paper. However, reusable towels are far more convenient. You can wash them and use them over and over again. If you're in a situation where you need to clean something, or even wash your body, you'll have more than enough reusable towels to do so.
Mark and I have actually been using cotton baby diapers for a few years now in place of paper towels. I'm sure we've saved a bunch of money doing so.
3. Different Types of Batteries
Always store different sizes of batteries at home. You can use them in flashlights and other devices, especially during emergencies. You can buy them while they're on sale to get the best deals possible. Most batteries tend to last a long time as listed on the battery case.
Be sure to get Double-A, Triple-A, and other sizes for different products. It's also a good idea to purchase high-quality battery brands to ensure that you're getting your money's worth.
4. Comfortable Blankets
Store several blankets and continue collecting them as the weeks and months pass. If you're in a situation where you don't have heat, these blankets could be one of the things that help you and your loved ones stay warm. For example, look at what the people of Texas were dealing with in the winter of 2021. Residents didn't expect to see or experience snow, freezing rain, broken water pipes, and loss of power from downed powerlines.
It was so bad that many people went without power for weeks! Because you can't predict the future, your best bet is to make sure you have enough blankets for everyone in the household.
Don't forget that you can also use these blankets to provide sleeping comfort if you're all staying in a single room in the house due to an emergency.
5. First-Aid Kit Supplies
You can't go wrong with collecting and storing first-aid kit supplies. You can keep a large container full of these essential supplies to use when someone needs them. Some of the items worth buying and adding to storage include rubbing alcohol, hydrogen peroxide, bandages, gauze pads, pain relievers, antibiotic ointments, burn creams, and more. In case you missed this post, First Aid Kits-What You Need To Survive
Think of anything that would come in handy if someone scraped their leg, sustained a burn, had menstrual cramps, broke an arm, and more.
6. Large Candles
If the electricity goes out and you can't turn the lights on in your home, you'll need to rely on candles to help you see where you're going. You don't need to buy and store the fanciest candles available. Instead, get them while they're on sale and choose ones that will stay lit for a long period. You may want to pick some that put out a flavorful odor, but that isn't the most important consideration.
The calming aroma from the candles can leave you feeling more at ease while you're using them for light. Be sure to place the candles in a safe and secure spot to keep the glass candle holder from being knocked over and breaking, along with the risk of fire.
7. Feminine Hygiene Products
Make sure you have what you'll need when dealing with your menstrual cycle. It's even more important to store more feminine hygiene products when you have other women in the household, such as daughters who currently get their period.
You can collect pads, tampons, and pantyliners, placing them in a large plastic container with a lid to keep them stored until you need them. It's great to get them while they're on sale. You can even use coupons to get great deals on these much-needed products. In case you missed this post, How To Make Reusable Menstrual Pads
8. Different Types of Medicines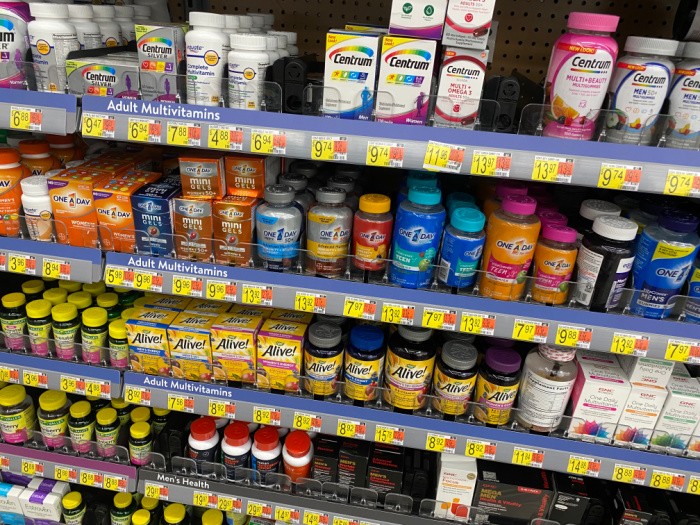 Always store some medicine that you can use, whether it's an emergency or not. You should have allergy medication, pain relievers, cold medicine, antacids, and other products you may use throughout the year when experiencing pain or discomfort. Base your purchases and storage on your own family's experience.
If you have children of different ages living in the household with you, be sure to buy age-appropriate medicine for them to have, too. You don't know when someone will suddenly start to feel sick, but you can make sure you're prepared for it.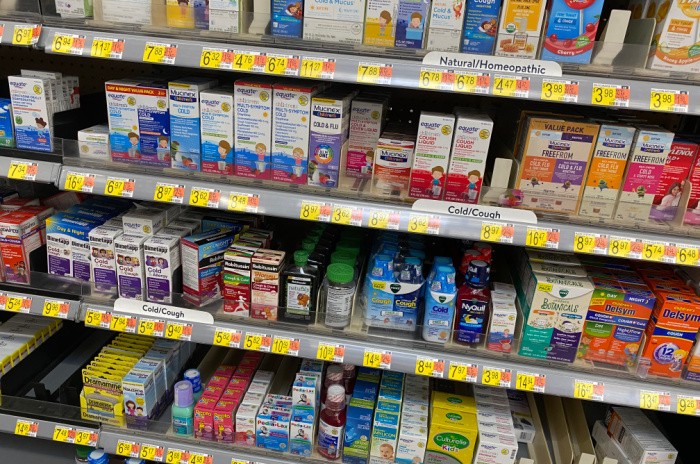 9. Flashlights and Electric Lanterns
Not only do candles come in handy when the electricity goes out, but so do flashlights and electric lanterns. Collect flashlights in different sizes so that you can use them to see where you're going inside the home. You should make sure each person in the house has at least one electric lantern for their bedroom too.
It's great to have flashlights and electric lanterns at night when you've put the candles out. This helps to avoid the risk of a fire when dealing with an emergency in your home. As long as you have batteries, you can expect your flashlights and electric lanterns to work. Flashlights or Lanterns
10. Protective Gear
Because you don't know what to expect, especially in an emergency, make sure you're stocking up on emergency gear. It would be best to have rain jackets, rain boots, warm gloves, hats, and other accessories that can come in handy in any weather.
You don't know if you'd need to leave home and deal with harsh weather conditions. If you stock up on these items, you can put them to good use.
10 Non-Food Items for Home Storage
Final Word
Along with storing different foods for emergencies, make sure you're collecting some essential non-food items for home storage that you can store and hold on to until you need them. Specific items can come in handy, including flashlights, toilet paper, and feminine hygiene products. If you'd like to make sure you're fully prepared for any emergency that comes your way, these are some of the items you need to start collecting and putting into storage for safekeeping. May God Bless this world, Linda.
Copyright Images: Black Front Doof of White House AdobeStock_298602917 by denisismagilov