Children's Crayon Bag For 72 Hour Kits Free Pattern
I have been thinking that my crayon bag would be a great addition to our 72 hour kits, especially for children to take their minds off a disaster or unexpected emergency. I know we have added coloring books, crayons or colored pencils to our 72 hour kits this last year. You could make two for each child, one for the 72 hour kit and one for church, car or to take to the park. Just remember, crayons can melt in a hot car…..colored pencils work best in the car.
I hope you enjoy these crayon bags as much as my family has loved them.
My FREE Crayon Bag Pattern:
Here is a pattern that I designed so I could make birthday gifts for my daughter's children to take to birthday parties. I usually make about 75 to 100 at a time. Yes, it is called mass production. We fill them with crayons, magic markers or colored pencils. We then put blank tablets or coloring books and place them in cellophane bags with a ribbon, tulle or string. Add a tag and the gift is ready to give at a moments notice. Well, I have been thinking about sharing the pattern with people and didn't know quite how to do it. I was in a carpool in Salt Lake City, Utah with my one daughter who is friends with Amanda Herring. Well, I asked her how I should do my pattern and she said, "Just take pictures and add the instructions." My daughter, Heidi had given Amanda two of my crayon bags….oh my goodness…..I said to Amanda in the car "Oh no….I don't sew like you do,"  or something like that! LOL! Anyone who sews knows exactly what I am saying….we are our own worst critics! Thanks to Amanda for giving me the idea of how to make instructions for these!
Here is the deal….I took pictures and tried to show step by step how to make these….I am not a graphic designer. Please be patient with the notes attached to the pictures. I tried to show where the stitches should be. I wish I could tell you the exact amount of fabric….I buy the fabric by the bolt. It should take 1/2 yard of fabric or less for each bag. The crayon slots will take about 8 inches by 12 inches (cut two). I buy the crayons so I have 24 total so I can get all the colors I need. They don't all fit but, I put the extra ones in a baggie inside the bag.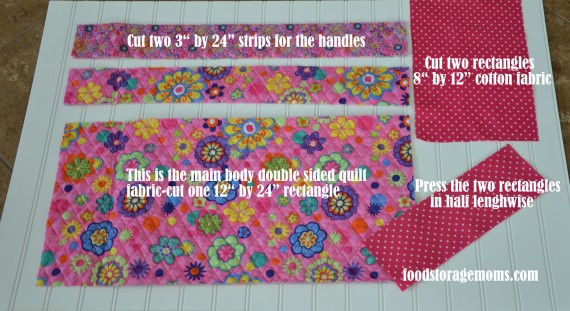 It is really an easy pattern. You need double sided quilt fabric if you want them to be a little sturdier than just plain cotton. These are totally washable with the crayons and tablet removed. I do not dry them in a dryer. I lay them flat to dry.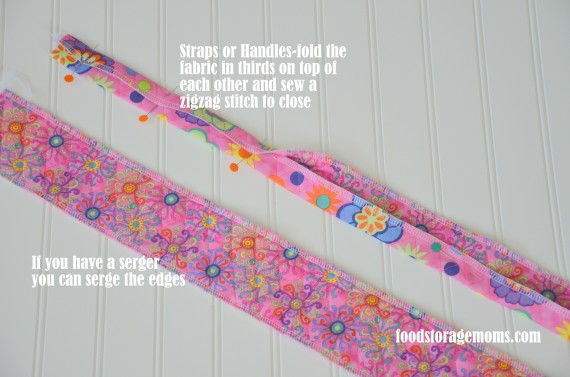 Here I have used a serger, but you don't have to serge the edges. You can zigzag the edges to keep them from fraying.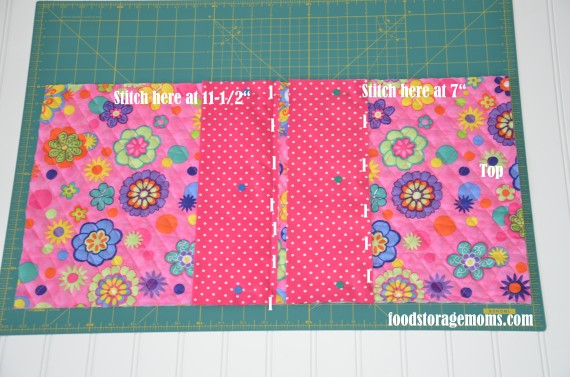 Here you sew about 1/4 inch from the edges where I put the white marks above.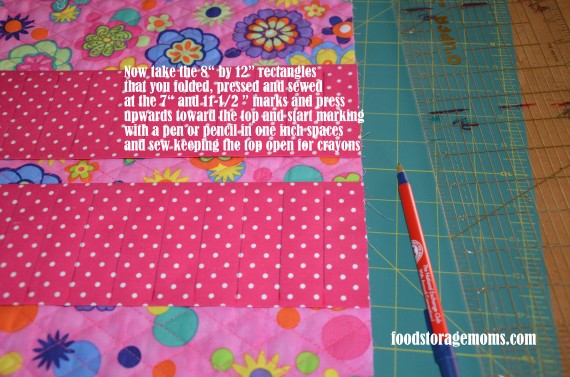 Here you press the folded rectangles up and press them and start marking one inch spaced lines. You sew them leaving the top open for the crayons.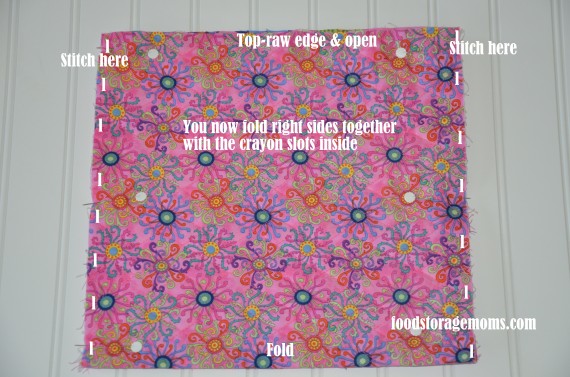 This is where you fold right sides together and stitch only the sides. You leave the top open. The seams are about 1/2 inch wide.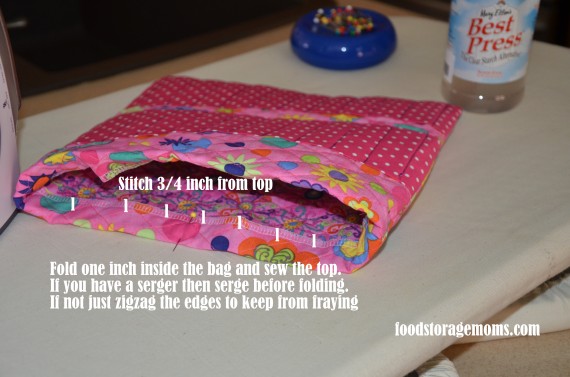 Now we are ready to fold the top down inside about one inch and stitch about 3/4 of an inch down all the way around the top section.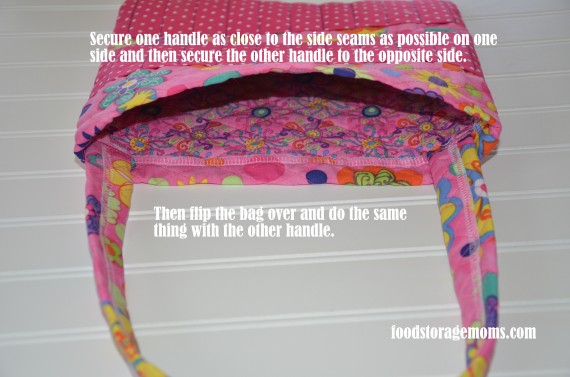 Next we attach the handles on one side as close to the seam as you can. Flip the bag over and attach the other handle on the opposite side the same way.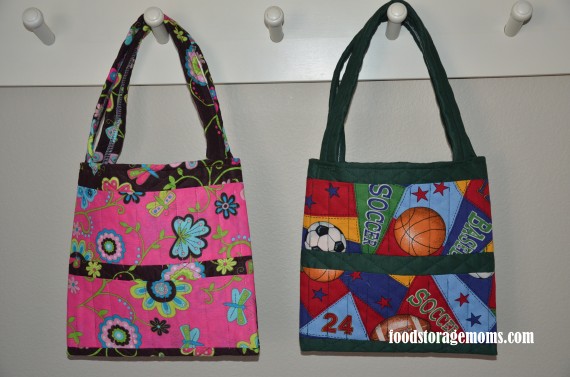 Here are two more crayon bags for you to see! My girls really like these as gifts and as "keep the kids quiet" bags for many different occasions. They make great back to school or birthday gifts.  I hope you have as much fun making them as I do!