Today I am showing you my new Goal Zero YETI 400!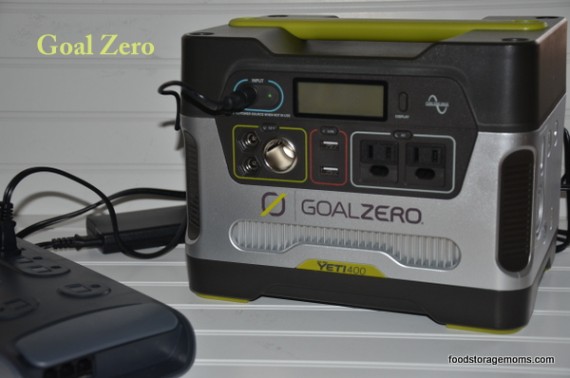 I made a YouTube for CPAP sleep apnea machine users: https://www.youtube.com/watch?v=3izOMJnJtNo
I purchased the "Goal Zero Solar Extreme 350 Explorer Kit".  I wanted a solar system that would work with a charged (gas free) battery generator from my house but could also be charged with the sun (solar). When I received the Extreme 350 Explorer Kit in the mail I charged the battery  for eight hours per the instructions. I felt very secure knowing I was ready for any power outage. A few weeks after I purchased this our neighborhood lost power for a little over an hour. I scrambled to find flashlights, fresh batteries, etc. I then decided I am going to try my new power system. I attached the invertor to the generator, plugged in one Goal Zero Light….one light lit up the whole room, it was awesome!!! This system can charge a few laptops, ipads, cell phones and even YES run a 32 inch TV!!! If we don't have cable I can at least watch DVD's. It can run a 12 volt refrigerator. Goal Zero has just announced they are selling a YETI 1250 Solar Generator on a limited basis as of (4-27-2012). It can do even more!!
The Extreme 350 Explorer Kit came with one Generator, one Invertor, and two 30 Boulder solar panels. The website for Goal zero is www.goalzero.com.
I totally recommend the Goal Zero Torch Flashlights. No batteries needed, you can charge in your house, car, crank it or use the Sun to charge it! These are awesome!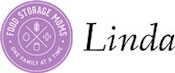 This post may contain affiliate links, including Amazon.com. Using links to these sites means I may earn a small percentage of the purchase at no extra cost to you.