How To Make The Best Russian Apple Pirog Recipe Ever
This Russian Apple Pirog Recipe is made every Christmas or any other important holiday in honor of my beautiful niece, Kristina who was adopted by my sister, Denise from Russia in 1996. Please bear with me while I tell you this story about my niece, Kristina Olga L. It was in  August 1996 and my sister Denise and her husband Mike flew to The Russian Far East to adopt her. I was lucky enough to watch her big brother David along with some of my daughters. We were able to interact with my nephew David while they went through the red tape of adoption. She was in a baby orphanage. She was actually 3 years and 9 months old when she arrived in the US.
I remember seeing her for the first time….my heart melted with love and joy for her. She had a pretty new dress and shoes which she would not let anyone take off. We think she was afraid she would never get them back. Kristina was holding very tight to her new baby doll. She was raised in an orphanage where nothing is really yours…
When we sat down to eat dinner, Kristina would only eat bread….LOTS of bread. I remember thinking she must not realize she is a gift to all of us and she will now be very well taken care of for life. She seemed to think if she didn't grab the bread there would be none…..I remember thinking how lucky my girls were when growing up. We had all the necessities of life. My husband and I grew up in quite poor circumstances but we still had what we needed. Here is a little girl who grew up with very little of what she really needed…..I mean needed. I am not saying wanted. Well, this little Princess is now a junior in college majoring in biology. She is a joy to everyone who knows her. I love you so much, Kristina!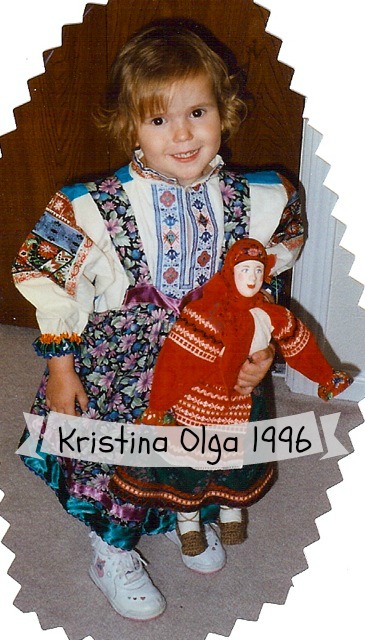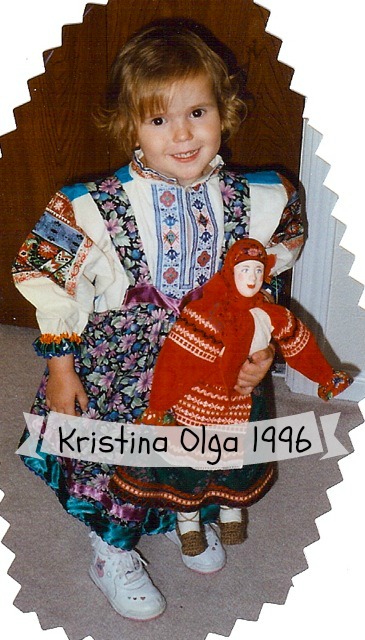 Kristina now makes the Russian Apple Pirog herself.
Here are some of the ingredients: (note* you do not have to peel the apples!)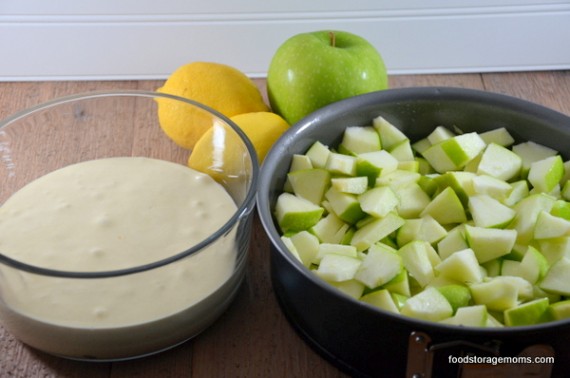 Here is the finished Russian Apple Pirog: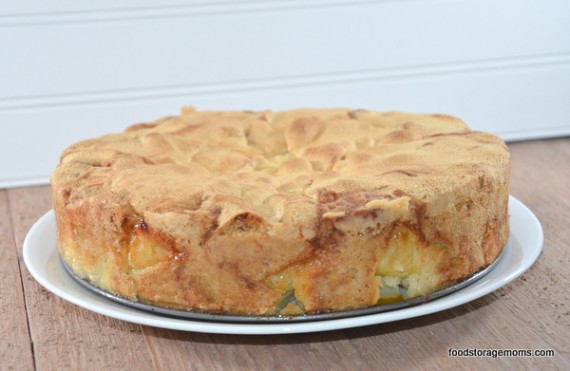 Here is the recipe:
Russian Apple Pirog Recipe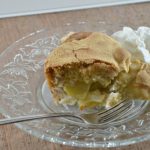 Russian Apple Pirog Recipe
Ingredients
4

green apples unpeeled and cut into bite-size pieces

1

fresh lemon to squeeze over the chopped/cut up apples

3

eggs

slightly beaten

1

cup

sugar

1

cup

flour

1

teaspoon

baking soda

butter to grease your pan
Instructions
Preheat the oven to 375 degrees. Beat the eggs with a mixer then add sugar, flour and baking soda. Butter or grease the baking pan. I used a springform pan. Add the chopped apples in the buttered pan. Pour the egg mixture over the apples. Bake about 40 minutes or until set and golden brown. Serve warm or cold. If desired, place in the refrigerator and invert onto platter the next morning and serve with whipped cream or ice cream. Enjoy!