Quick And Easy Roasted Cauliflower Recipe
This is an Easy Roasted Cauliflower Recipe you will want to make! We are all trying to eat healthier and exercise and all that good stuff. Yes, I am still working on all of it! I keep hearing to eat more veggies and eat a balanced meal at the same time. I LOVE vegetables…I LOVE almost every vegetable. I love creamed cauliflower, cheesy cauliflower and buttered as well. This is what I have seen on Pinterest and I just had to try making roasted cauliflower myself.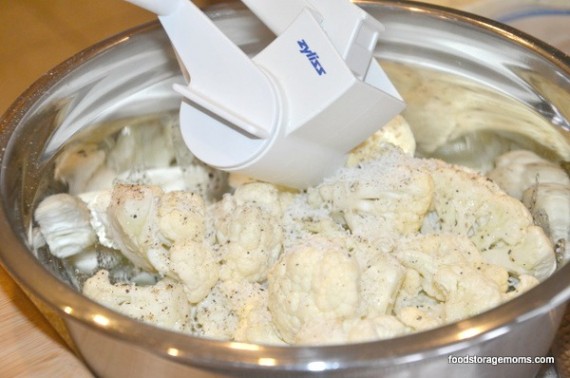 Here Is the best cheese grater. It is a Zyliss Cheese Grater. Someone told me it is the same one that the servers use at Olive Garden.

Here is the Romano cheese…..it is fabulous. If you do not have a Costco near you I am sure your local grocery store would have some good Romano cheese for the roasted cauliflower.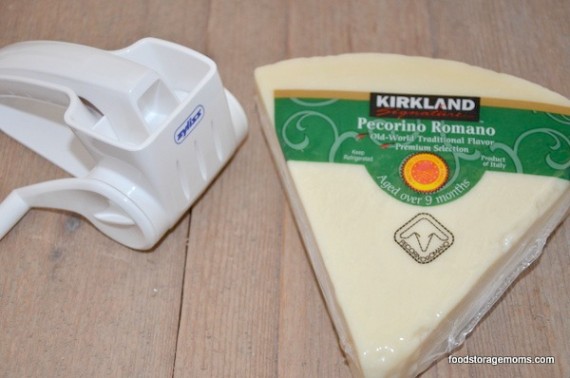 This is the pan of finished roasted cauliflower…..it is so yummy! I could eat it every night.
You can eat this as a side dish or main dish. I wish I could grow cauliflower here in So. Utah. The texture of the cauliflower, olive oil, and Romano cheese just melts in your mouth. Not mushy…not too crispy. Just perfectly tender.
Tips about Cauliflower:
Calories: one medium head about 150 calories
Sugar: 11 grams
Protein: 11 grams
Vitamin C: 472%
Vitamin B-6: 55%
Easy Roasted Cauliflower Recipe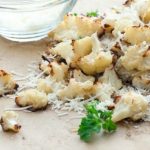 Easy Roasted Cauliflower Recipe
Ingredients
Fresh Cauliflower

wash and separate into Florets

Olive Oil

1/4

cup

grated Romano Cheese

Salt & Pepper to taste
Instructions
Preheat oven to 400 degrees

Place the Cauliflower Florets in a large bowl and drizzle with olive oil. Stir to evenly coat the Cauliflower. Grate the Romano Cheese over all the Florets.

Grease a cookie sheet and place the Cauliflower Florets evenly on pan. Bake for 15 minutes. Stir the Cauliflower and continue to bake another 15 minutes or until lightly browned. After roasting, sprinkle freshly grated Romano cheese on the top.
Copyright Images: Roasted Parmesan Cauliflower AdobeStock_51513871 by Barbro Bergfeldt