Remember Mom's Minute Timer-You Need One
Remember mom's minute timer, you need one, I promise. Do you sometimes feel overwhelmed with stuff you want a little more organized in your home or garage? I know I do! It seems it's a never ending project. You know stuff gets expired, stuff you no longer need or want starts piling up. Well, it's not fun to do it by yourself, sometimes. I needed a kick start to get me going. Here's the deal, you may think I want to clean this cupboard, this room or this dresser or whatever. I get it. I never stop cleaning out items, it's who I am. Sort, donate, trash or save.
My point today is this, if you need help with whatever is bugging you, please ask for help. When I lived by my daughters we always had "organize" moments. We would all pitch in and help each other, this is what friends and family do. I totally have to have things organized. I cannot function well in chaos, although I do at times find myself in in a mess! LOL!
Sometimes we have to ask for help. I asked my friend, Lisa if she could help me get some cabinets organized. It is so much fun to do things like this with someone else. People who REALLY know me, know that I am usually very organized. This year I needed help. Lisa and I both believe in the 15-minute timer program, so I am going to share what my dear friend helped me with. We set the timer for fifteen minutes and got started clearing out everything in my cabinets. We emptied everything out and SHE organized it for me. I said, "Lisa, you are the expert." JUST do it! She is amazing! We would set a goal to get this drawer or this cupboard done in fifteen minutes. It was amazing how fast you can do things if you are challenged by the timer!
Minute Timer: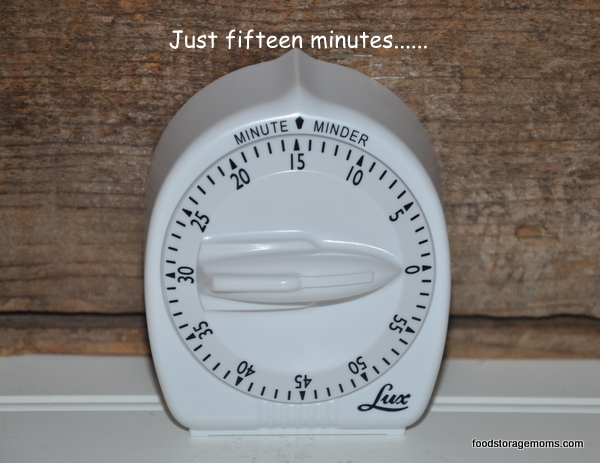 She did my messiest drawer, my sewing stuff. I LOVE this now!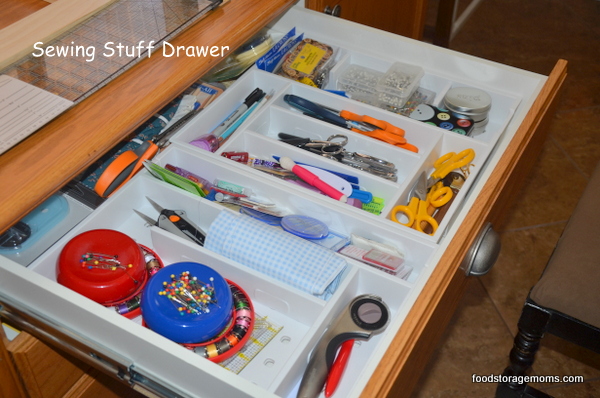 Here is one of my craft drawers…yep I can actually find some stamps…oh and ink….imagine that! LOL!
Here is my cupboard with more craft things, yes I LOVE crafting!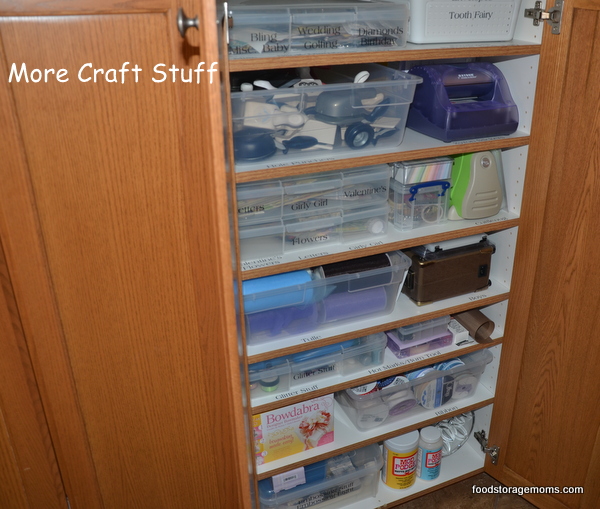 I hope today's post helps you realize that in order to get organized (if you want to be organized), take baby steps. Make a list of the rooms, closets, files, drawers, cupboards, etc. Choose the areas that are the most important to you. Decide on one each day or one a week. You will be amazed if you set a timer how much you can get done in fifteen minutes. I had to let go of LOTS of stuff, I have downsized to a house less than half the size of my last home. It feels great to let go of stuff I no longer need. Here is the timer I have: Browne Foodservice 2428 Lux Minute Minder Classic 60 Minute Mechanical Timer
Organize items you need:
Clear bags to put the items you want to donate.  Kirkland Signature 33 Gallon Clear Trash Bags – 200 Bags with Smart Tie I use these clear garbage bags to cover and store my stuff in the garage as well.
Black garbage bags for items that are broken or not workable and need to be trashed. Hefty Drawstring Trash Can Liner Bags, 33 Gallon, 48 Count
 These are a great storage item as well. After a disaster, we will not have trash pickup for a day, weeks or months.
Plastic containers to organize your stuff that you want to keep. ArtBin Super Satchel Removable Divider Box – Art Craft Storage Container, 9007AB