Best Organic Food Storage You Can Buy
I realize it is hard to find really good authentic organic food storage. Several companies sell it in #10 cans that will last longer (some are 25 years if the temperature is kept at 70 degrees or below and the can isn't opened). Other companies sell in smaller packages to use in our pantries. I personally can't afford to buy all organic food storage for my long term storage. My budget can only go so far…….but I do buy organic food storage from one family owned company I love. It's called: North Bay Trading Company.  I like the smaller packages to use in my pantry. They are perfect to fill a quart size mason jar.
I remember reading once, or maybe it was a television spotlight, about some well known companies selling organic products. Or at least they said they were organic products. Come to find out they were being purchased from China or other countries where they said they were grown organically. Here's the deal, their idea of organic and our idea of growing organic are totally different. Yikes!
I heard about North Bay Trading Company a few years ago. What I like about the company is it is small and controlled by a family who cares about the products they package and sell. They want the best for their customers. The very first box I ordered I was in shock at how great the packaging looked. Then I opened the packages and could actually smell the food items natural flavor. Have you opened some #10 cans and could not smell the strawberries, for instance? These are the cream of the crop of food storage products. The package sizes, quality and prices fit my budget!
The Best Organic Food Storage You Can Buy:
This statement is right off the North Bay Trading Company website and I quote:
"North Bay Trading Co's facility is certified for organic handling and distribution.
We work with third party certification programs, partner growers, and vendors to ensure our organic food products are genuinely organic. We have current certification with MCIA.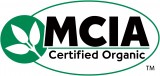 The organic crop production standards state:
Land will have no prohibited substances applied to it for at least 3 years before the harvest of an organic crop.
The use of genetic engineering (included in excluded methods), ionizing radiation and sewage sludge is prohibited.
Soil fertility and crop nutrients will be managed through tillage and cultivation practices, crop rotations, and cover crops, supplemented with animal and crop waste materials and allowed synthetic materials.
Preference will be given to the use of organic seeds and other planting stock, but a farmer may use non-organic seeds and planting stock under specified conditions.
Crop pests, weeds, and diseases will be controlled primarily through management practices including physical, mechanical and biological controls.
When these practices are not sufficient, a biological, botanical or synthetic substance approved for use on the National List may be used.
The organic food handling standards state:
All non-agricultural ingredients, whether synthetic or non-synthetic, must be included on the National List of Allowed Synthetic and Prohibited Non-Synthetic Substances.
Handlers must prevent the commingling of organic with non-organic products and protect organic products from contact with prohibited substances.
In a processed product labeled as organic, all agricultural ingredients must be organically produced, unless the ingredient(s) is not commercially available in organic form."
Organic Food Storage:
Here is the link to my favorite small packages of organic food storage: Organic Food Choices from North Bay Trading Company. Please be aware that these small packages of organic food storage are good for short term storage only. I use mine daily within 6 months to a year. They also have other foods that are not certified organic that I buy all the time as well. The smaller packages and prices fit my budget perfectly. No more fruits and vegetables hiding in the refrigerator I have forgotten. I never have to buy onions, celery or carrots from the grocery store. I have them in my pantry ready to use. I love it!
I buy their soups, beans and lentils-the best anywhere! Organic Food Storage: Organic Food Storage by Food Storage Moms.