The Best Chewy Moist Molasses Cookie Recipe In The World
This Molasses Cookie Recipe results in a very moist, chewy and soft cookie.  The actual recipe card says Molasses Cookies, but when I got married and had kids I changed the name because I didn't think girls would like the name molasses…so I changed the name of the cookies.  My girls grew up with this cookie being called a sugar and spice and everything nice cookie.
I remember as a little girl, I would see that molasses jar my mother made bread with and I could not bear to think I was eating a Molasses Cookie. It was brown, gooey, thick and sticky. My mother actually bought Sorghum and used it in place of the molasses in a lot of recipes. Okay, so back to the cookies. If you use a cookie scoop (approx. 1/4 cup size) these make the perfect size to fit inside a wide-mouth quart jar.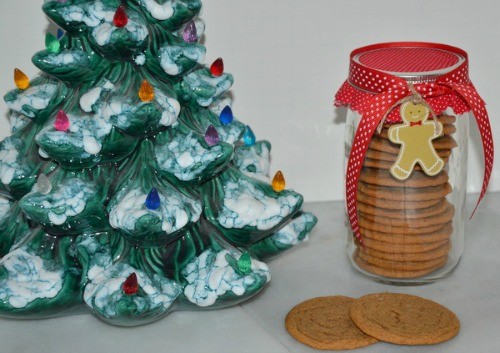 Cut a circle of fabric, place it on the lid, screw the ring tight and add a little ribbon and a tag and you are ready to deliver this yummy jar of cookies to a neighbor or friend. Most people nowadays love something homemade. You could actually just stir these cookies by hand if you don't want to use a hand mixer or a stand mixer. These jars would be so cute to just add the recipe or attach a cookie scoop. Enjoy!
Here is the recipe:
Molasses Cookie Recipe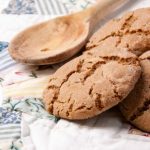 Molasses Cookie Recipe
Ingredients
¾

cups

softened butter

1

cup

sugar

1

egg

¼

cup

molasses

2

cups

flour

2

teaspoons

baking soda

1

teaspoon

cinnamon

¾

teaspoons

ginger

½

teaspoon

cloves

¼

teaspoon

sea salt
Instructions
Preheat the oven to 350 degrees. Cream the butter, sugar, egg, and molasses. Add the remaining dry ingredients. Mix until blended. Place small scoops onto greased cookie sheets. Bake for about 7-9 minutes.
Copyright picture:
Cookies: AdobeStock_104131969 by William C. Bunce
Chocolate Parfait Cookies by Linda