How To Make Heat In A Can For An Emergency

How To Make Heat In A Can For An Emergency is really quite easy to do. My awesome friend's Wally and Danielle knew I would LOVE this idea! Wally and Danielle are avid hunters and preserve the meat acquired through the hunt. They know how to cook any game meat so many different ways. They are amazing hunters. They wanted to show me what they use when they go hunting to keep their hands warm. They said the hand warmers do not compare to how great this little heat can works. I picked up a few quart size empty paint cans with lids and went to work making some heat cans.

MY LATEST VIDEOS
All you need is 70-90% rubbing alcohol and a roll of toilet paper. Add some matches and we are good to go!
One Roll Will Burn Approximately Eight Hours:
One quart with one roll of toilet paper (remove the inner cardboard) will burn for approximately eight hours, depending on the size of the toilet paper roll. Yes, eight hours!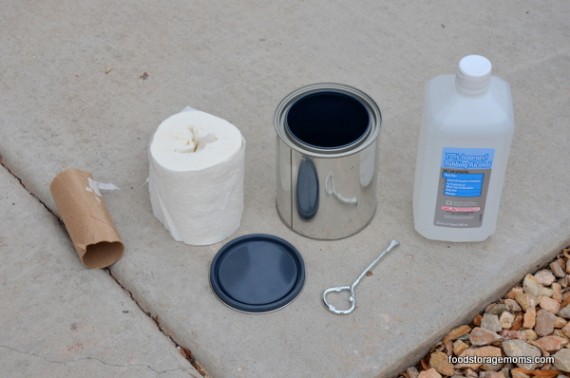 Heat In A Can Ingredients:
Here are the ingredients needed to make your emergency heat in a can. A bottle of 70-90% rubbing alcohol, a paint can with a lid, a roll of toilet paper and a can opener. You just roll the toilet paper roll between your hand and the cardboard center can easily be removed. You could tape a package of waterproof matches to the lid and you are good to go.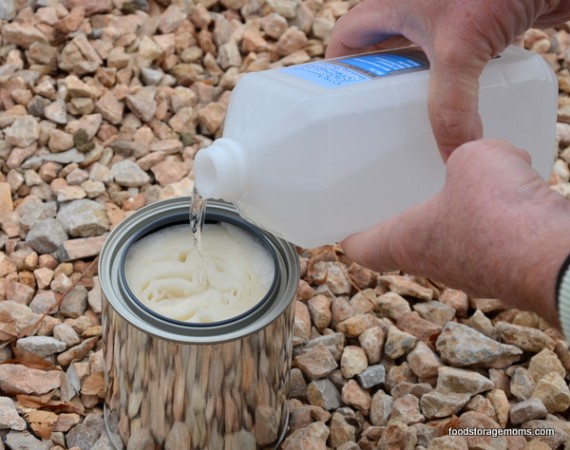 Here we have placed the toilet paper roll which fits perfectly in the quart can by the way. We added enough of the alcohol to saturate the toilet paper.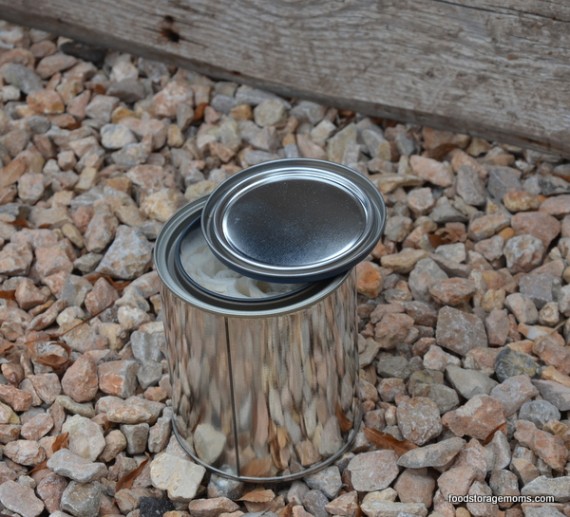 Use The Lid to Extinguish The Flame
You can use the lid to safely extinguish the flame and reuse the can later by adding more toilet paper and alcohol. This would be a great item for a car emergency kit. But I would not recommend using it in the car because of carbon monoxide issues. But if we were stranded and had limited gas in the car to use this would be great to at least keep our hands warm until help arrived outside the car.
Survival food storage by Linda