Garden-Prepare Garden Beds Now For Next Year-Be Ready To Plant
Garden-prepare garden beds now for next year! We all want to know how to prepare our garden so next year we can produce a great deal of fruit and vegetables for ourselves. It's hard to believe it's that time of year when we need to clean out the garden, the flower beds, prune the trees, and fertilize. I will miss my fresh tomatoes, lettuce, basil, and cucumbers. I didn't get a lot of squash this year, it usually goes gangbusters. Not this year though. I have a really small yard but it still takes the time to clean out the garden and cut back shrubs that are overgrown. I have a few flower pots with perennials that I enjoy in the spring and summer. There is something amazing when you see those flower buds just about to bloom. Gotta love it! Do you love watching for the vegetable seeds to start peeking out of the soil? Life is good!
In case you are wondering, I live in the desert and therefore I chose to buy raised garden boxes. I used to have large gardens with a tiller and rows and rows of vegetables. I still grow enough vegetables for my family and a few neighbors. I would like to add some more raised garden boxes next year to grow even more vegetables. Let's get started with what to do with your garden spots, etc. I love to "put my garden to bed" for the winter, so to speak. I believe if you take care of your yard you have respect for your neighbors. It is our responsibility to keep the neighborhood clean and weed free where we live. It helps with the values of our properties as well.
The first thing we need to do is remove the plants that are finished producing the vegetables we enjoyed through this last season. Add some extra soil, manure or compost to make your soil more productive next year. Till or cultivate the new products into your soil. You will notice I have coffee grinds shown below from a local coffee shop. They are FREE and you can pick them up all year round. They give the garden some extra nitrogen, but they also keep the neighbor cats out of my flower and raised garden beds. I sprinkled the coffee grinds on the top of the soil so the cats will stay out of my flower pots and garden areas.
Prepare Your Garden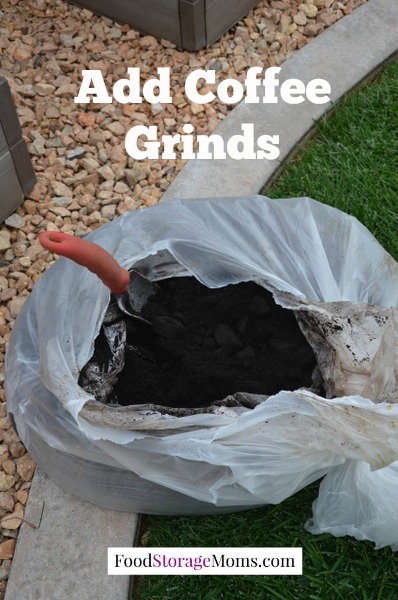 Free Coffee Grinds
This picture below shows the clumps of the coffee grinds. They worked great for the entire summer to ward off the local cats from using them as a litter box. Yay!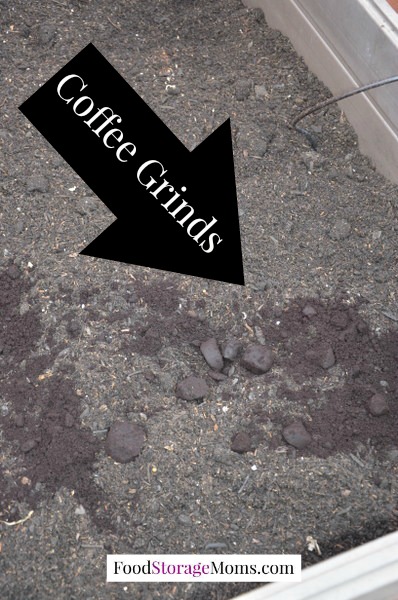 Prepare Garden-Fresh Soil Then Coffee Grinds
Here I added some fresh soil to my flower pots and sprinkled the local coffee shop coffee grinds over the soil to keep the local cats out of my flowers. Coffee grinds keep the cats from using your soil as a litter box. I wanted to use something safe because I love animals. Just not in my garden and flower beds.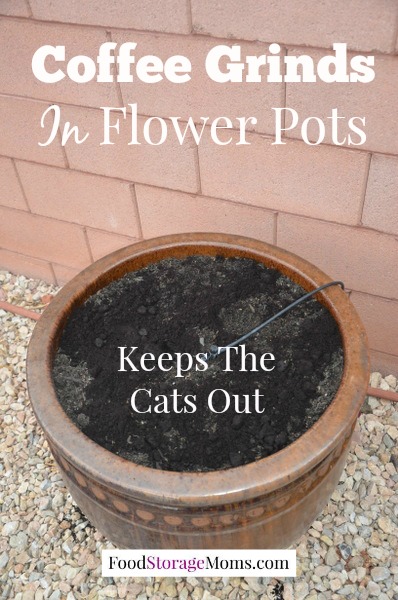 Cut Back Perennials-Prune Trees-Weed
It's always sad to cut back my perennials, but if I cut them back now they will bloom and have beautiful flowers to enjoy next year.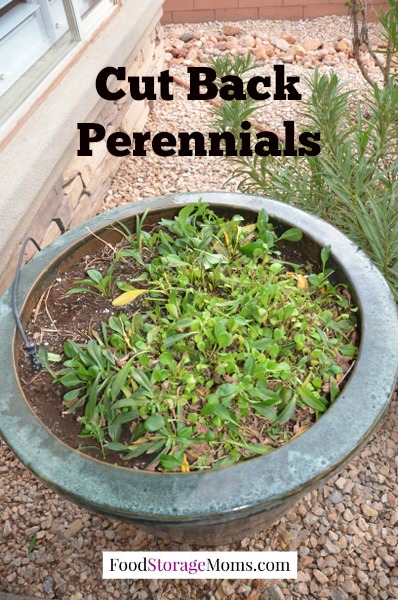 Take Care Of Garden Tools
Lastly, take care of your garden tools and they will last for years. Wash and dry them all before storing them for the winter.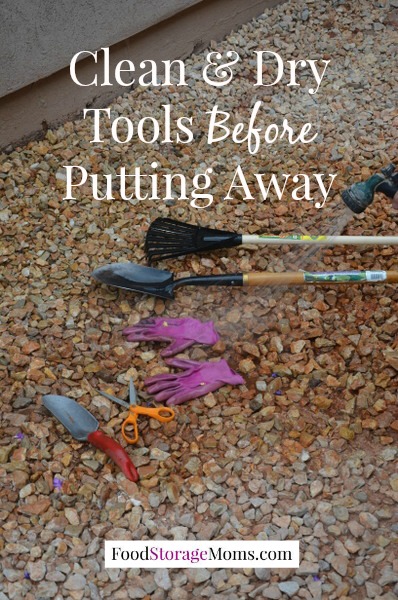 Have you cleaned up your yard, pruned or weeded your yard yet? It's just starting to get really cold here….share some tips and I will add them to my list. Check out the garden areas of your local stores, this is a perfect time to pick up garden gloves half price.