How To Freeze Your Excess Tomatoes
Did you know you can freeze your excess tomatoes? We have all been trying to grow a garden, or at least buy our produce from our local farmers market. Well, I have a very small yard but man, I must have a bumper crop this year. I have given so many of them to family, friend's and neighbors. Do you sometimes have one small bowl of them left after canning those seven quarts or 14 pints? I do too!
My daughter, Heidi told me last year she just cuts up the excess crop (with peeling-stems removed) and places them in baggies. Then she freezes them. Easy peasy! I used a blender to puree mine and then placed them in pint jars. I hope you can see you have to leave about one inch of space in the jar to allow for expansion in the freezer. I must add my own disclaimer here….I grew up with my mother making this as a tomato soup for our family. She just added some milk and salt and pepper. Nope, I did not like it. I still prefer good old Campbell's Cream of tomato soup. Add some saltine crackers and I am good to go. Oh, and salt and pepper. Yummy!
Here are a few of the ways I use these tomatoes:
1. makes fabulous chili
2. yummy bean soups
3. enchiladas
4. hamburger soup
5. vegetable soups
6. spaghetti sauce
7. taco soup
8. my mother's tomato soup
9. make my own tomato sauce
10. make pizza sauce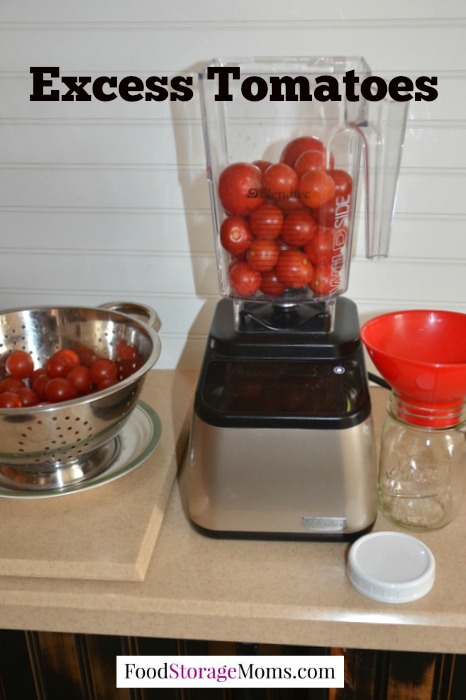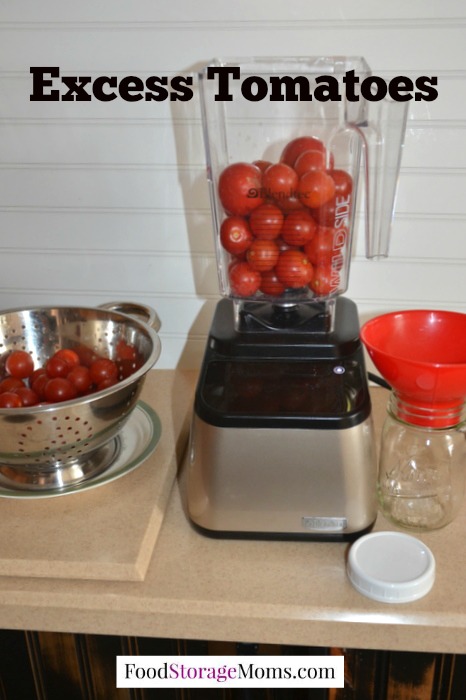 Here is the blender I used to puree them with peelings and all. Now, just so you know, I will not do my entire tomato crop this way. This is only for those stray extra tomatoes. Today, I used Cherry, Roma and Early Girls in this batch. Yep, four pints in the freezer. You can also dehydrate some of those extra tomatoes as well. My husband and I have been eating a lot of BLT's lately too! Gotta love it!
National Center For Home Food Preservation