Why Do I Need Different Emergency Cooking Stoves
Do you sometimes wonder "why do I need different emergency cooking stoves?" I recently received an email from someone asking why I suggested the Kelly Kettle a few months ago, but now I recommend a butane stove. I get it, it's a bit confusing. This is an updated post from 2015.
We need different cooking devices for several reasons. Some devices we can only cook on outside the home, some emergency cooking stoves use propane, some use butane, charcoal, lump charcoal, and wood. If you missed this post, please check it out: My Favorite Emergency Fuels To Store For Survival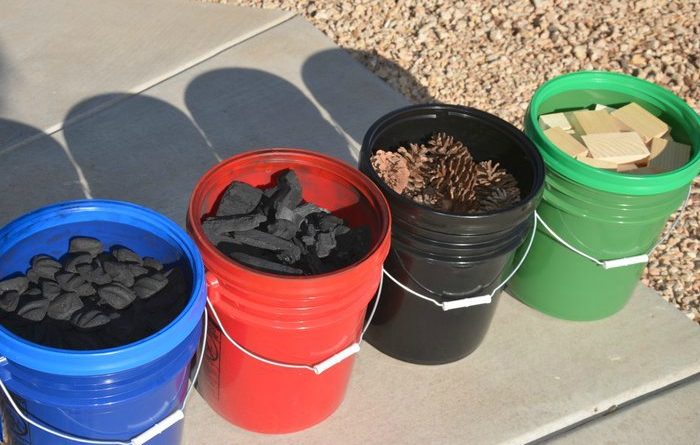 So, today I want to help clarify why I suggest many different stoves to have on hand in order to cook our food in an unforeseen emergency or disaster.
I'm not saying you need all of them, but I do suggest you have at least two or three devices available for use. This way if one runs out of fuel, or doesn't work for some other reason, you have another option to heat your meals or boil water. Now, these could be used for a power outage or after a full-blown disaster. They are used for different reasons, let me explain.
Emergency Cooking Stoves:
1. Butane Stove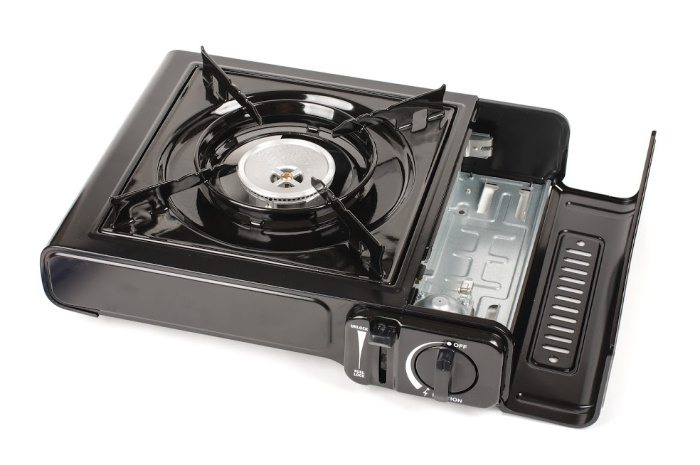 Here is the one I have: Camp Chef Butane
Here's the deal with a butane stove. Some manufacturers say they can only be used outside. I have used different ones furnished to me by the stores where I have taught and I used them while teaching classes inside buildings.
I have seen them being used by chefs or cooks inside fancy restaurants to make omelets. I have purchased these for four of my daughters. I use mine inside my house with a window cracked, call me Nervous Nellie. I used one for six weeks on the kitchen counter while waiting for a gas line to be run to my new gas stove in my kitchen.
You will need to decide for yourself if this works for you. I must say, I have not cooked meals in a butane stove that takes an hour or more to cook. I would use a Camp Chef stove/oven suggested below to cook foods that need longer cooking times, and that would require me to cook outside using propane.
Store a few extra canisters of butane and you will be ready to cook if you need a small cooking device. They are perfect for boiling water or heating up a can of soup.
2. Gas Barbecue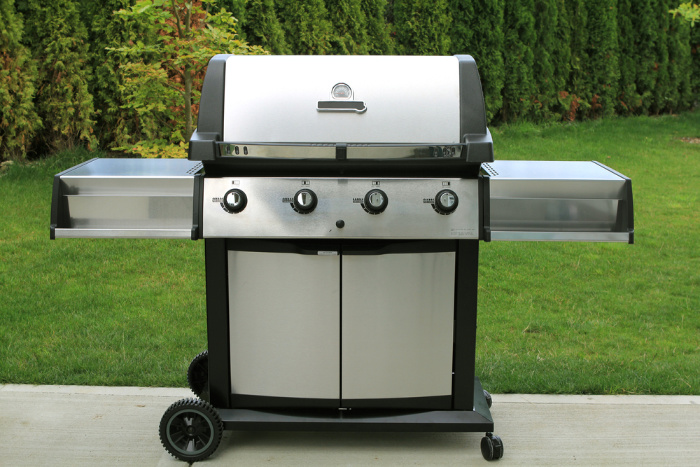 A lot of us have a gas barbecue in the backyard, on the deck, or patio. If you store at least one extra propane tank, if your city or county allows it, you will have propane fuel that lasts indefinitely until used. Please be sure and have them filled by qualified propane refill stations.
They are trained to fill them and won't fill them if the tank is too rusty or damaged, or if the valve is out of compliance with current requirements. Gas barbecues use a lot of fuel when used for longer periods of cooking time.
They are great for barbecued meat, not so great for boiling water with our nice stainless steel pans. I use my cast iron pans and Dutch ovens on my barbecue griddle. They are great for making pizza on a cast iron pizza pan as well.
3. Portable Charcoal Barbecue
These are very popular for backyard or patio as well. They are fairly inexpensive and are typically portable when empty. If you store lump charcoal or charcoal briquettes you are set. Portable Barbecue
Be sure and store your charcoal in airtight containers. I prefer the brands/types without the charcoal starter saturated in the briquettes. The plain lump charcoal and charcoal briquettes last indefinitely if stored properly.
4. Fire Pit
I have really been wanting to build a fire pit, but settled on a portable fire pit because of the space available in my yard. The thing with a fire pit or portable fire pit (I chose one that would burn wood and charcoal) is the fact that you can use them to cook food in your Dutch oven.
As long as you have some silicone or heat resistant mitts, you can simmer, boil, fry or bake in a fire pit using one of those awesome ovens. I decided to purchase a portable fire pit so I can have my neighborhood come over in the front yard and roast marshmallows. Or maybe hot dogs! Yep, I can hardly wait to roast my first marshmallows this fall with friends in the front yard.
Now, of course, fuel needs to be considered. I have charcoal, lump charcoal, and clean pieces of scrap wood I have been picking up over the last few months. I store everything in airtight buckets with Gamma Lids. I store my portable fire pit on my back patio when not in use. Here's a fire pit similar to the one I have: Fire Pit
5. Kelly Kettle Cooking Stove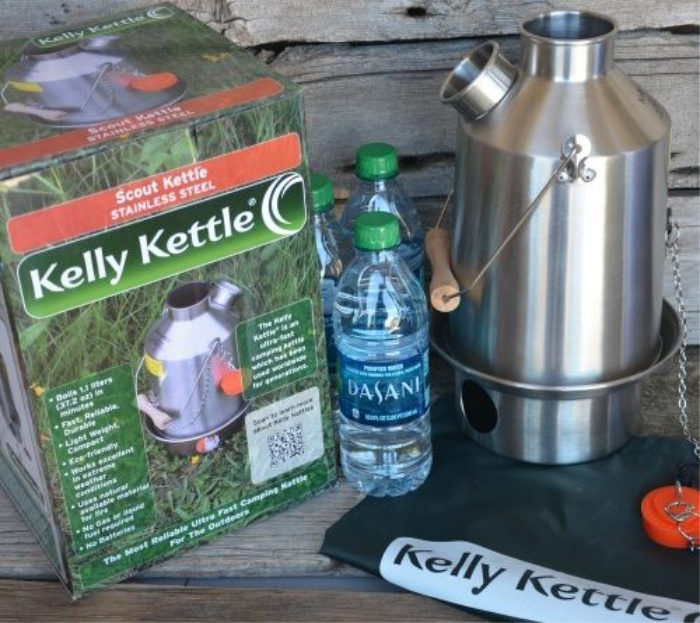 Here is the one I have: Kelly Kettle
The cool thing about a Kelly Kettle is the fact that you can boil water in minutes. And the only fuel you need would be twigs, dry grass, or pinecones. Amazing! I love, love, love the Kelly Kettle for camping, and it's ready for any emergency.
It has some optional accessories like a rocket stove and mugs with silicone handles. They rock! I do live close to a golf course that has FREE pinecones, if you don't mind gathering them, bringing them home, washing them, and then baking them.
Yep, I don't want any bugs in my pinecones. I bake them on cookie sheets covered with foil at 200 degrees for 2 hours. Let them cool and store them in airtight containers. These are great to use in the Kelly Kettle or as fire starters.
6. Camp Chef Stove
Here is one similar to what I have: Camp Chef Stove
I recommend a Camp Chef stove because it is so versatile, as far as cooking for a crowd, or dinner with friends in the backyard. If we had a disaster you can cook pancakes for the entire neighborhood if you have a griddle to go with it.
This stove requires propane fuel, so store the amount your city or county allows. Propane is a great fuel to store outside and not in the garage. Remember propane in large canisters that are properly filled will last indefinitely.
7. Camp Chef Stove Oven Combo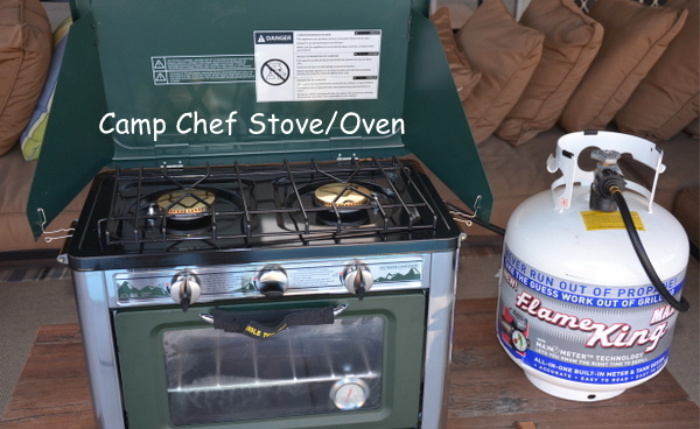 This is the one I have: Camp Chef Camping Outdoor Oven
As you probably know by now, I make all kinds of bread from regular bread to French bread, croissants, cinnamon rolls, etc. I must have an oven that will bake my bread in an emergency. I highly recommend this one because I used to teach classes showing how to bake my bread in one of these, and I know they work well.
This one needs different adaptors, depending on the size tank of propane you are going to use. Just giving you the heads up. Some only come with the small propane canister adaptor. You may have to purchase the larger adaptor as I did for the regular barbecue size propane tanks.
If you buy the optional griddle you can bake and cook pancakes on the top. The stove is great for boiling water or cooking macaroni and cheese. Yep, I highly recommend one of these.
8. Sun Oven
I have the old style, this is a new style: All American Sun Oven
I have two Sun Ovens because I have the old style which is fine, but I can only fit two loaves of bread in it at a time. So I purchased a second Sun Oven so I could bake multiple meals in them when I need too. If you have the sun these are an excellent way to bake.
Whatever you bake in your conventional oven you can bake in a Sun Oven. If it fits, keywords, if it fits.  Some cooking containers won't fit, so consider what you plan to cook the most and make sure the container used to cook that entree will properly fit in the Sun Oven.
You can bake bread, meats, casseroles, and even boil spaghetti in them. There are so many things you can bake or cook in a Sun Oven.
If you have limited sunshine I don't recommend one of these. I bake between 10:00 a.m. and 3:00 p.m. in mine here in Southern Utah. That's when we have the best sunshine. If it's overcast it will take longer to cook and might not keep the temperatures high enough to be safe.
It may not even cook the food. You need the sun to cook with one of these. Here in Southern Utah, we have plenty of sunshine, so it's perfect for us to use. And I love the fact that you don't need any other cooking fuel, just the free rays from the sun!!
Final Word
Please let me know which emergency stove you like for your family. I would love to add it to my list. Here's to being prepared for the unexpected. May God bless this world, Linda
Survival Food Storage by Linda
Copyright Images: Butane Stove Dollarphotoclub_87082264, Barbecue Depositphotos_7892666_s-2019, Camping Stove AdobeStock_85537165.jpeg