Quick And Easy Tortellini Dinner In One Hour
This is a quick and easy tortellini dinner you can make in one hour. This is actually a recipe from my sister, Denise. My handsome nephew, Nicholas who is serving in the Marines right now actually won first place at a Boy Scout Convention a few years ago when he entered this recipe in a contest. The scout group went crazy over this easy tortellini dinner when Nicholas served it to them.
Well, my niece, Kristina came over to my daughter's house last week and made this awesome dish for us! I was thrilled to try it because I have heard for years how tasty this dish is. I just have to share this recipe with you today. I love anything quick and easy.
Easy Tortellini Dinner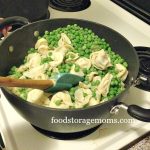 Easy Tortellini Dinner
Ingredients
20-

ounce

three cheese tortellini or 20-ounce sweet Italian sausage tortellini

you can find these in the refrigerator section

6-

ounce

package finely shredded Italian Parmesan cheese blend or finely shredded Parmesan cheese works just as well

10-

ounce

package of frozen petite peas

uncooked

Lawry's Salt

Black pepper

Garlic powder

Extra virgin olive oil
Instructions
Boil a large pot water and boil the tortellini as directed on the package. The package I buy states boil 7-9 minutes. Drain most of the water, but not all (it keeps the pasta moist) and add the peas, olive oil, Lawry's salt, pepper, garlic powder. Stir the mixture and add the cheese to melt. This is now one of our family's favorite dishes. Serve hot and enjoy your meal.
Boil the tortellini as directed on package: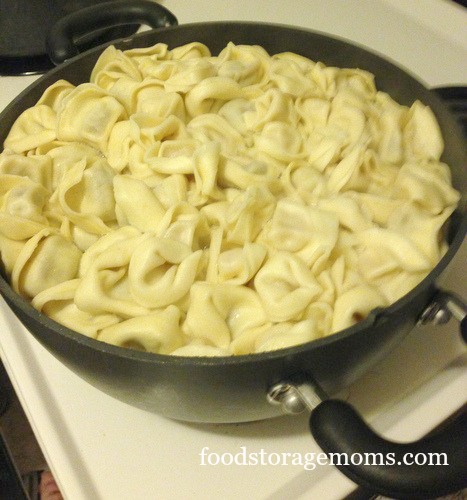 The last step is to add the frozen peas, olive oil, seasonings and sprinkle with parmesan cheese: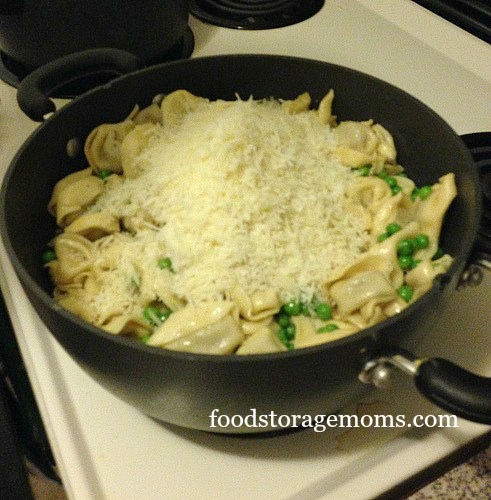 I am thinking today as I write this post that we all need certain tools that will last a lifetime in the kitchen. If you buy right the first time hopefully you have some really good useful kitchen tools. I love buying stainless steel strainers like these: ExcelSteel Stainless Steel Colanders, Set of 3