Easy Homemade Egg Muffins
In the morning these easy homemade egg muffins are fabulous to eat on the run. You can freeze them as well. Who loves a breakfast that we can make ahead of time? I know I do! Love it! I used to love sending my girls out the door with a good breakfast before school. Eggs gave them the protein they needed to be great students. Of course, they had peaches and toast some days as well. Oh, we cannot forget the cold cereal.
Yep, they learned that from their dad. Gotta love it! This month is The National Preparedness Month and so this dish is baked off the grid. I am now on my 24th day of not using a conventional stove/oven.
Egg Muffin Ingredients
I love that I can make these egg muffins with everything I have in the house. I could use all freeze dried products as well by re-hydrating the eggs and veggies. Today I had fresh ingredients so that's how I made this batch.  These not only taste wonderful, they are really good for you.  I'm trying to eat more healthy foods and this is a meal I feel comfortable with.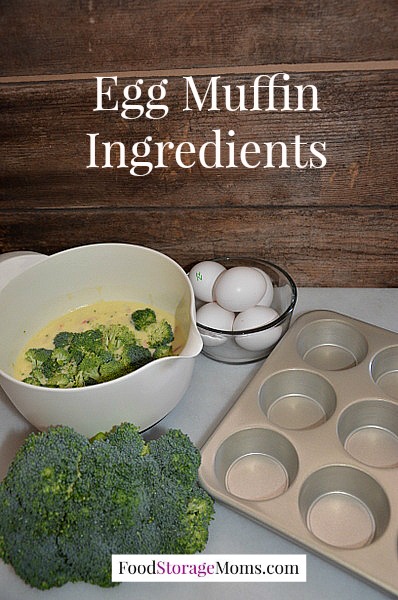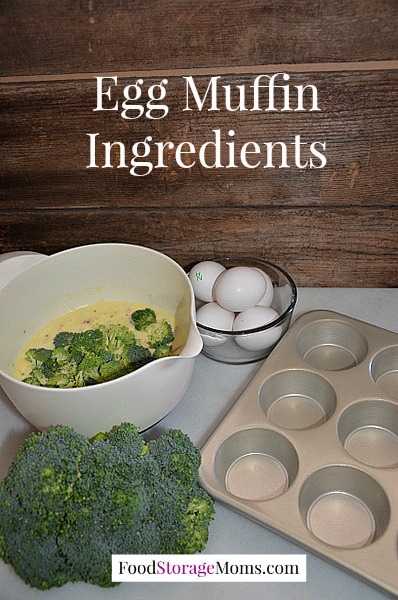 Ready To Bake
These are ready to bake in your conventional oven or in a Sun Oven. Yep, I'm still loving this baby. I can bake almost everything in my Sun Oven. In fact, today was the first time I was able to get the temperature up to 400 degrees. For some reason today the temperature was perfect for these. I baked them at 375 degrees because once you open the glass top the temperature goes down a little. It doesn't matter, everything seems to always bake perfectly in a Sun Oven. This SUN OVEN is my favorite solar oven product.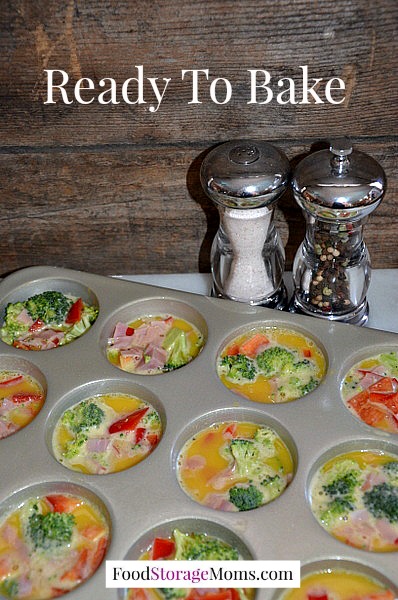 Bake In Conventional Oven or SunOven
Today I baked these in my SunOven, but of course, a conventional oven will work as well. You could also bake these in a Camp Chef Stove/Oven Please realize I have been acquiring these emergency cooking devices for a few years. I have been blessed to do what I love to do every day. I can experiment with different emergency cooking devices and teach the world how to use them. This picture of the egg muffins is not the best. I am not a professional photographer…it was so hot outside today when I took this picture outside. I hope you can tell these puffed up a little. So yummy and easy to make! Please look at these brownies I also baked in a Sun Oven.
Just a reminder here that we can't use stainless steel pans in the SunOven because they are too shiny. We must use dark pans or non-shiny type baking pans. Plus, they need to be a bit smaller. I have heard the new SunOvens are made a little larger than the one I have had for 2 years or so.
Easy Homemade Egg Muffins
Ingredients:
8 eggs
1 red bell pepper (diced)
½ onion (chopped)
2 cups broccoli flowerets (cut in bite size pieces)
1 cup diced ham
Salt & Pepper to taste
Instructions:
Blend the eggs until smooth with a whisk. Add the remaining ingredients. Grease a cupcake pan and scoop the egg mixture into each muffin cup. Bake at 375 degrees for about 15 minutes, or until golden brown. Serve hot.
PRINTABLE recipe: Recipe by Food Storage Moms