Cheap And Easy Fun Summer Kid Treats
Who loves easy fun summer kid treats? I know I do. The picture above shows something I learned from my friend, Lisa. I had heard of frozen grapes. I might have even tried them….who knows? I was over at Lisa's house and she is washing some grapes and putting them in baggies to freeze. She mentions she does this when she brings them home from the store and then she always has grapes. Yep, grapes to snack on or throw into a smoothie…WooHoo! I love this idea…
Another easy fun summer kid treat is taking your leftover smoothie mixture and putting it in ice cube trays. Then about an hour after it's been in the freezer and some popsicle sticks. I must be honest with this homemade summer kid treat…they looked so awesome. I mean they really looked great. Just picture being outside and it's hot and someone hands you a cold smoothie popsicle. The first few bites were okay, but I will add more fruit to them next time. They were not a hit by any means. Well, I can't win every time. Just FYI, I made the smoothie with spinach, banana, carrots, apple juice, and a little agave. It was delicious as a smoothie…just saying.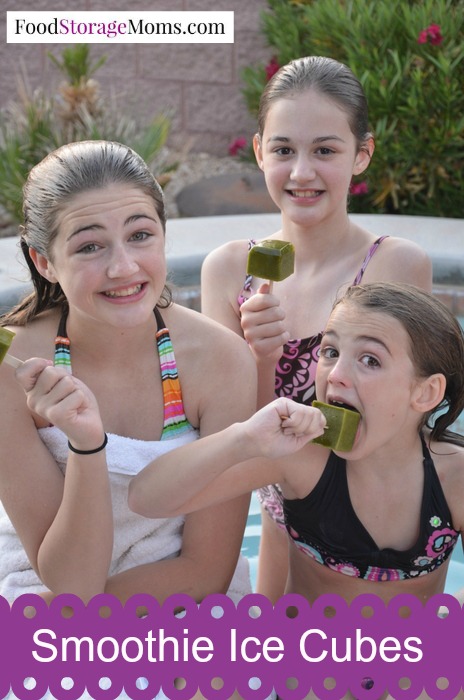 The next treat is really a cool way to stretch your fruit and have it go farther. We filled the smaller silicone ice cube trays with fruit like blackberries, blueberries, mandarin oranges, and grapes. We added white grape juice to all of them BUT added a little milk in the mandarin orange ones to make them more creamy.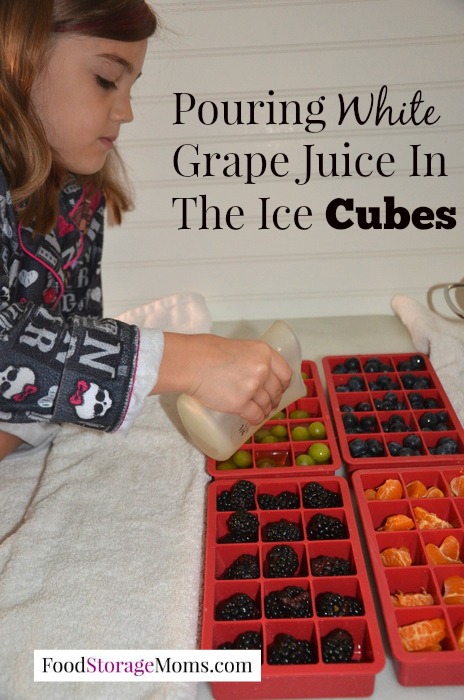 You basically freeze the fruit with your favorite flavored liquid. I use silicone ice cube trays because they "pop out" so easily. We only make these in the summer time. I watch for the 7-UP to go on sale..and we bring out the straws and we will live like we are a bit spoiled. All in the comfort of your own home. These easy fun summer kid treats are fairly inexpensive and make a fun family activity!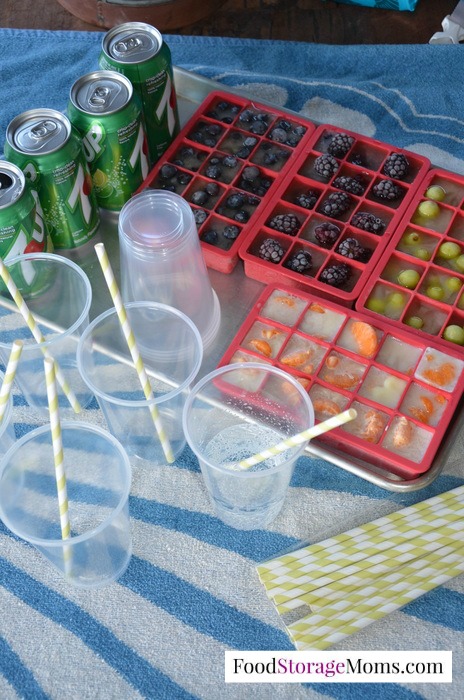 There is something about cute ice cubes with a bit of fruit in some  7-UP that just makes a summer day special.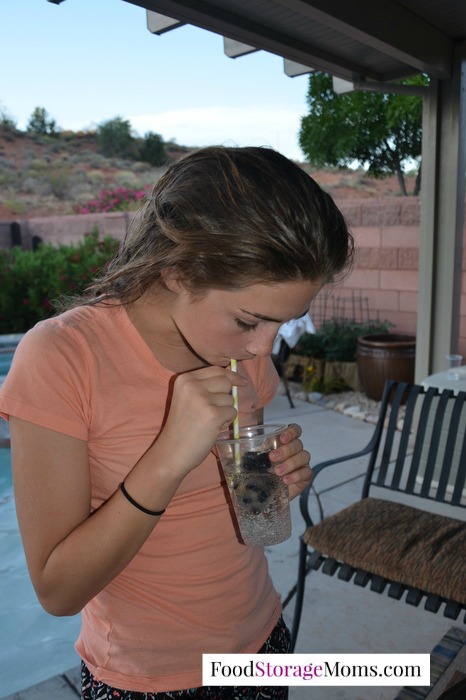 Gotta love being a grandma….chillin' with cool drinks, with awesome ice cubes and beautiful grandkids! Who is ready to make some easy fun summer treats?
Here is another idea for summer, or any time of the year: Finger Jello by Linda