How To Dehydrate Mushrooms With Zero Chemicals
Do you know how to dehydrate mushrooms? Well, fresh mushrooms are on sale at most of the grocery stores here in Southern Utah. So today we are talking about how easy it is to dehydrate mushrooms. No fuss, just wash and scrub a bit with a vegetable scrubber and pat dry. You can slice the fresh mushrooms with a slicer or a knife. I used an egg slicer that worked okay. I like to slice them as evenly as possible so they dry uniformly. I only dehydrate fruit and veggies that are starting to get too ripe and I can see that my family will not be able to eat them before they go bad.
I like a dehydrator because I can dehydrate one banana or 12 bananas at once. If I see a really good sale on tomatoes I will do the same thing. Slice and dehydrate them. Of course, if I can grow them that is the best option of all! The reason I like dehydrating mushrooms is that I can throw them on a homemade pizza or into a spaghetti sauce. They are ready to just stir into almost any casserole or soup.
Slice your mushrooms as evenly as possible so they will dehydrate evenly.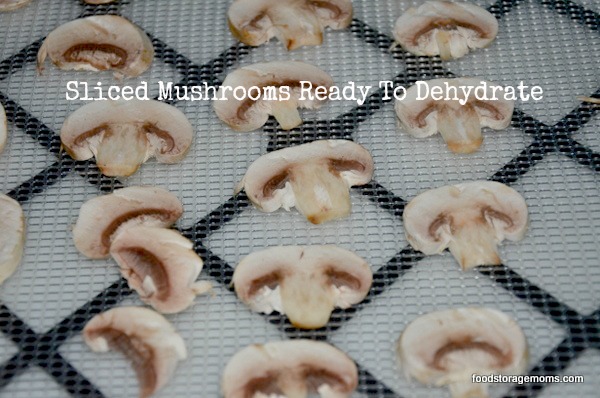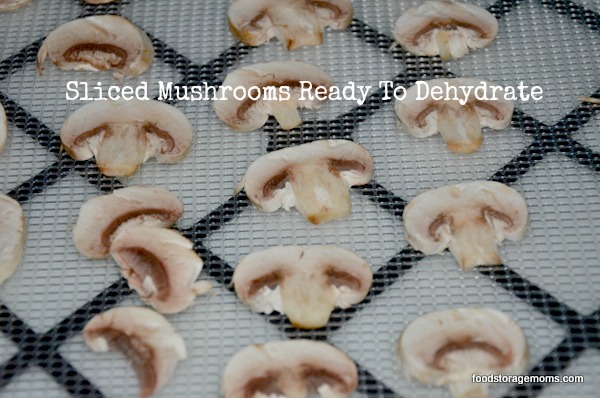 Now you know how easy it is to dehydrate mushrooms…..maybe they have some on sale where you live…..just saying….be prepared for the unexpected! I store my dehydrated foods in pint or quart mason jars and use my FoodSaver to remove the air seal them. Try your hand at dehydrating Pineapple!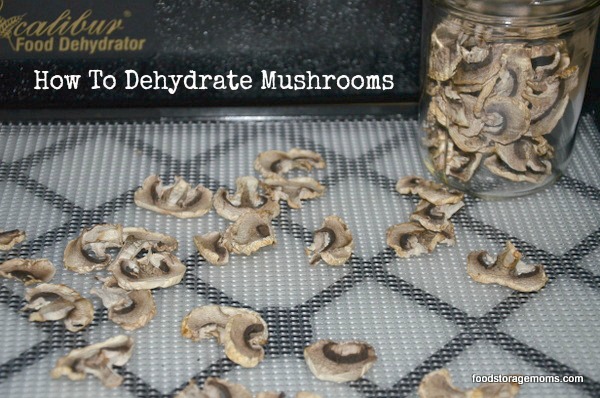 How To Dehydrate Mushrooms
Mushrooms-remove the woody part, wash, scrub lightly if needed and pat dry
Slice with knife or mushroom slicer.
Instructions:
Dehydrate at 125 degrees ( I used an Excalibur Dehydrator) or whatever your personal dehydrator states in your manual. The time to dehydrate will depend on the humidity in the area where you are drying your mushrooms. These took about 4 hours to dehydrate until leathery, pliable but not crispy. I store mine in pint or quart jars and use a FoodSaver to remove the air and seal them.