The Best Chicken Tortilla Slow Cooker Soup Recipe
This is one of my favorite chicken tortilla slow cooker soups in the world! The ingredients are all the items I have in my pantry, food storage or freezer stash. Of course, I love cooking everything in the slow cooker. This is actually my sister Carol's family recipe I am sharing today. This chicken tortilla slow cooker soup recipe has a different way to cook the chicken…I LOVE the chunks instead of using shredded chicken.
I LOVE North Bay Trading Company products because they are so fresh. You open this bag of garlic and oh my goodness….the smell is fabulous! You will never buy the grocery store garlic powders again.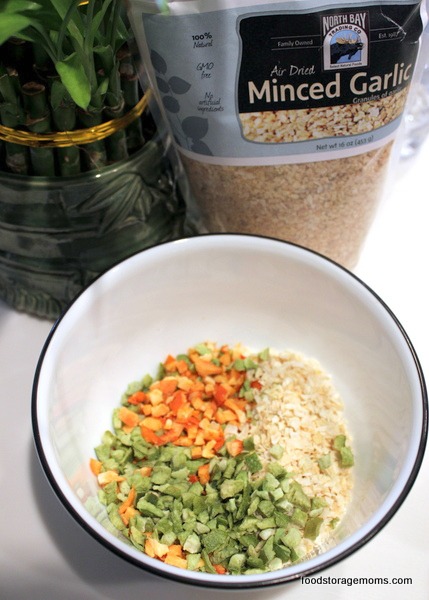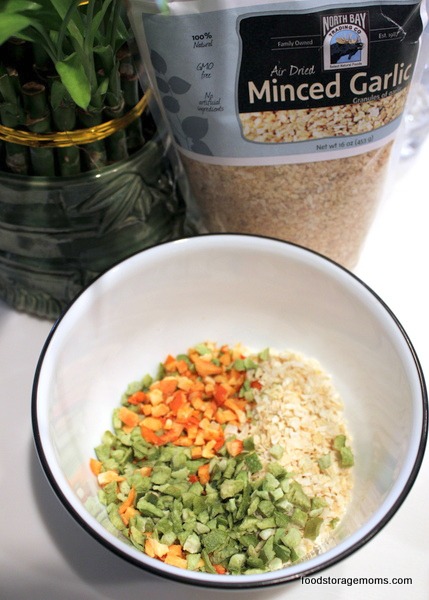 One thing my sister and I both like is the smaller packaging of the freeze-dried, dehydrated items. This is the company I get emails all the time asking "what is the name of the organic food storage" products you talk about…….this is it. I LOVE them.
Chicken Tortilla Slow Cooker Soup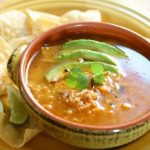 Chicken Tortilla Slow Cooker Soup
Ingredients
Slice

two chicken breasts

boneless and skinless lengthwise into half inch strips. Place in single layer on cookie sheet.

Drizzle chicken with 2 Tablespoons olive oil and sprinkle with spice mixture:

2

teaspoons

cumin

2

teaspoons

chili powder

1

teaspoons

taco seasoning

½

teaspoons

garlic powder

½

teaspoons

salt

Bake at 375 degrees for 20 to 30 minutes until done. Cut into bite-size pieces and place in slow cooker pot.

Add to slow cooker:

1

cup

dehydrated minced onion

1

cup

dehydrated/freeze-dried chopped green pepper

1

cup

dehydrated/freeze-dried chopped red pepper

2

tablespoons

dehydrated minced garlic

1

can

10-ounces Rotel Tomatoes and Green Chilies

2

cans

15-ounces each black beans, drained

32-

ounces

chicken broth

4

cups

hot water

4

tablespoons

tomato paste

*Add more chili powder or taco seasoning

if desired

Optional—add 1-2 tablespoons of cornmeal to thicken
Instructions
Combine all ingredients in your slow cooker and cook on low 6-8 hours.  After cooking add a few broken tortilla chips with a dollop of sour cream on top.
My favorite size to use for this recipe