Charge Cell Phone Or Tablet With Solar
Are you like me and you sometimes have to charge cell phones or tablets asap?  This month is National Emergency Preparedness Month so I am going to try and show you as many items or ways to be prepared for the unexpected this month. One of these items is able to charge cell phones and tablets with solar. Its crazy when I am out running errands and I realize I am down to 10% of battery life on my cell phone. Yes, I can charge it in the car if I am in the car. Sometimes I need to charge a cell phone or tablet right now!
Need To Charge Cell Phone or Tablet
You know what I am talking about. We go to county fairs, ball games, travel and even conferences while the cell phone battery is going down….down…down. There are only so many wall outlets available to plug your phone into to charge them. Luckily our tablets have about ten hours of battery life available. But there are times when I have been at a conference trying to find a wall outlet to charge my tablet to get emails. Yes, I can read the emails on my cell phone but I can answer the emails easier on my tablet. Hand Crank Flashlight charges Cell Phone and so much more.
Goal Zero Nomad 7 Solar Panel and Goal Zero Switch 8 Charger
In the picture below you can see a Goal Zero solar panel which is the Nomad 7, a USB cord, an orange HomeDepot adapter plugin for the car with a USB, a cell phone and the cylinder shaped Goal Zero Switch 8 phone charger. The Goal Zero Switch 8 will not only charge cell phones but  ipads, tablets, etc. This unit will not be able to charge a laptop, if you are wondering about that. You will need a larger size unit. This statement is off the Goal Zero website : "Keep talking, emailing, surfing, and always stay moving. The Goal Zero Switch 8 Recharging Kit is an ultra-lightweight power supply and foldable solar panel that recharges smartphones and USB gear anywhere. It's the perfect pocket-sized companion and won't weigh you down, only charge you up so you always stay connected."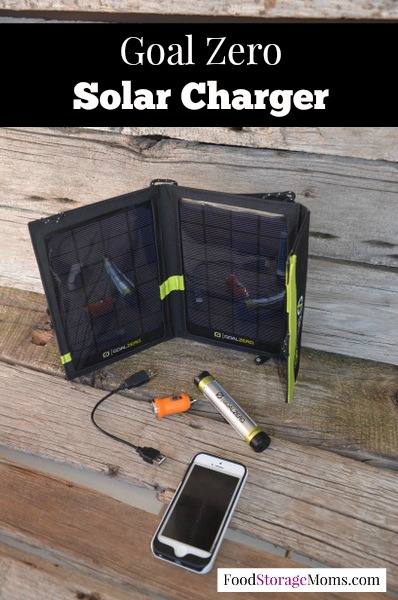 Charge Your Switch 8 By Using Wall Outlet
I can charge the Switch 8 in an ordinary wall outlet (with my own USB adaptor) and it is ready to take anywhere, anytime. You can charge it this way at a hotel, coffee shop, conference room, etc., in the US anyway. You use the Switch 8 to charge cell phone or tablet. It can also charge a GPS. Love it!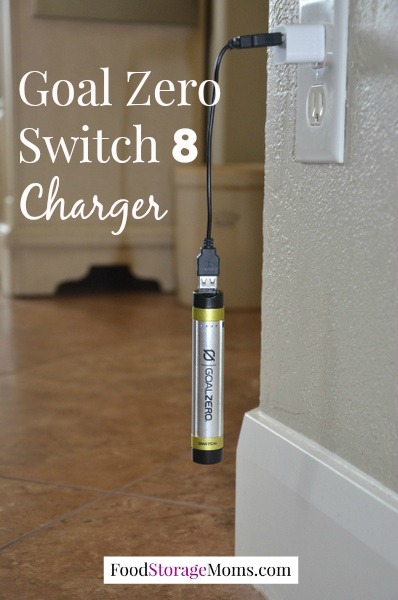 Charge Your Goal Zero Switch 8 With Solar Panel
Now we are getting to the fun part about solar panels. You can charge your Switch 8 directly from the wall outlet with a USB adapter or attach it to this solar panel and you can charge it while sitting at a ball game or at the beach. Just be careful not to get them wet….it takes about 4 hours to fully charge the Switch 8 from the sun..depending on how much sun is available. It took about 45 minutes to charge my cell phone from 10% batttery life to 78%  attached to the Switch 8 just shoppping with it in my purse. So awesome in an everyday situation, but would be absolutely fantastic in a disaster.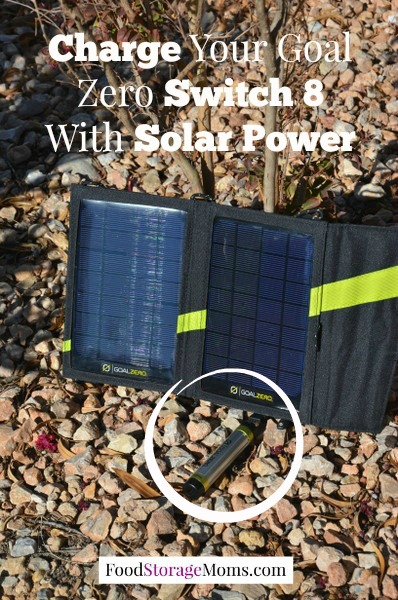 Charge Cell Phone With Solar Panel
How cool is this….you can attach this solar panel  to charge cell phone or a tablet….attach the solar panel to a backpack and collect the sun's rays. FREE power. You can walk around New York and charge cell phone or tablet while enjoying the scenery with a backpack on your back.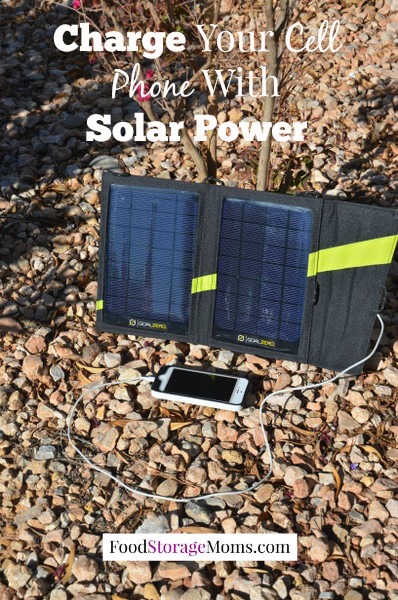 Charge Your Switch 8 With Your Computer
I have a relative that works at a hospital and he must have his phone fully charged at all times. This little Switch 8 works great in his pocket for backup power for his cell phone.. He keeps it charged on his computer at work. I love hearing these stories!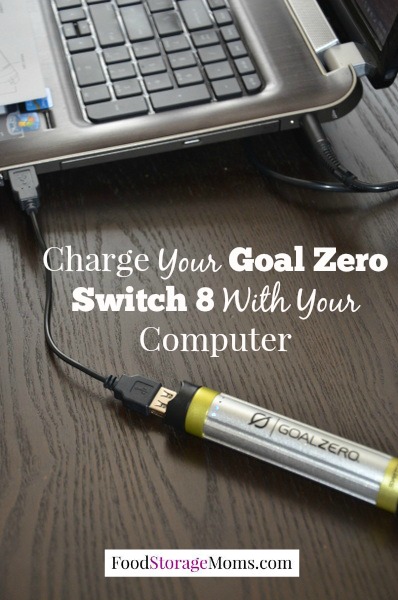 Charge Your Goal Zero Switch 8 In The Car
This is how versatile Goal Zero has made all of their different solar items. You can charge the Switch 8 in the car while charging the phone as well. You can see why I want these for all the students in my family. They will never be without power for their cell phones in an unforeseen emergency. They can use solar panels, and the Switch 8 to charge cell phones.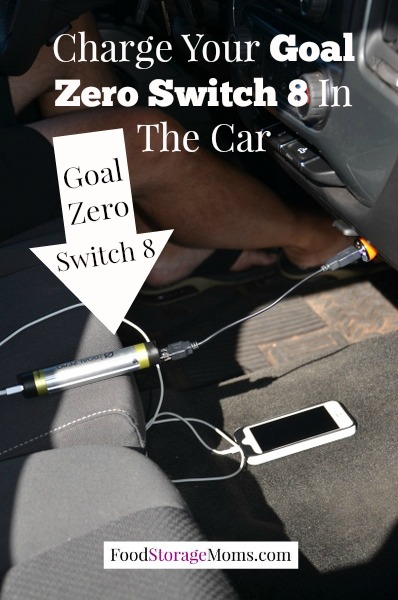 Charge Tablet Anytime Or Anywhere
My granddaughter is thrilled that she will never be without power to her iPad…..she loves the fact that it can charge cell phone and a GPS unit.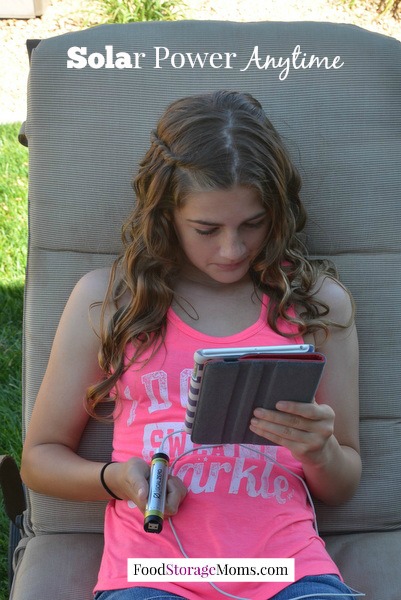 If you have been looking for a way to charge your cell phone or tablet this might just be perfect for you. I love mine because it fits in a pocket, purse or backpack. These work great attached to a bike to gather the sun while solar charging your cell phone. You can order these online at Goal Zero or watch for a roadshow at your local Costco.