The Best Slow Cooker Shredded Pork Recipe Ever
This is the best slow cooker shredded pork recipe ever because it is sweet, tangy and so easy to make. PLUS, it only has three ingredients! When summer comes I like to make slow cooker meals even more. I can put something in the slow cooker and set it and forget it. I keep my freezer somewhat stocked with some meats as I see them go on sale. I cut the meat and bag them into smaller sizes to stretch my dinner meals. Oh, the Cilantro you see above is freshly picked from my garden…oh, how I love Cilantro!
Here is the finished slow cooker shredded pork completely cooked and ready to serve. Here's the deal, this recipe has only three ingredients. The three ingredients are of course the pork, salsa and brown sugar. Woo Hoo! I threw it in the slow cooker and set it on low. I used two forks to separate and shred the meat. It was so tender and juicy! We brought out the tortillas, grated cheese, made some guacamole, sour cream, topped the soft tacos or burritos with salsa and sour cream. I cut some Cilantro from the garden and dinner was ready! This is a great recipe to make ahead of time and take to a family reunion. It freezes really well too!
You could use a thermal cooker by bringing the mixture (after completely cooking it)  to a boil for four minutes and placing all of the cooked mixtures in the inner pan and closing the lid. It will keep it warm for 4-6 hours. It's a great traveling meal. Bring out the tortillas and cheese. Thermal cookers are great for sports events. You will never buy take out again…..I promise, you will save so much money, plus you will know what is in the food you are consuming. Some more slow cooker meals:
1. Slow Cooker White Chicken Chili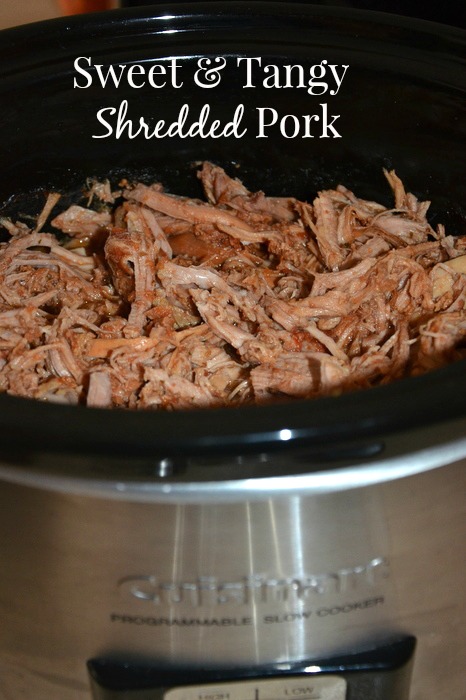 Best Slow Cooker Shredded Pork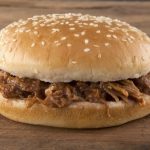 Best Slow Cooker Shredded Pork
Ingredients
2-3

pounds

pork loin

2

cups

salsa

¾

cup

brown sugar

no water-it is very moist on its own
Instructions
Place the pork loins in the slow cooker and top with your favorite salsa and the brown sugar. Turn your slow cooker to low for 6-8 hours, depending on the temperature of your slow-cooker. Use two forks to shred the juicy tender meat right before serving.